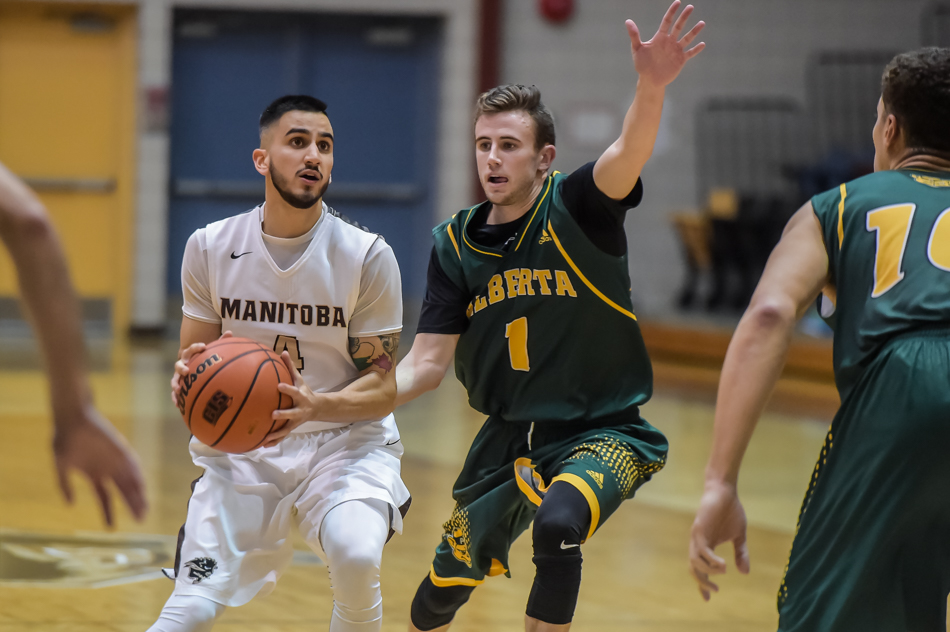 Hoop dreams at national tournament
Bison men's basketball vying for national championship starting March 9
March 6, 2017 —
The University of Manitoba Bison men's basketball team are the Canada West silver medallists. Despite a loss to Alberta in last weekend's conference championship game (73-92), the herd will continue their Cinderella run for a national title.
The herd is ranked sixth seed going into the 2017 U SPORTS men's basketball championships in Halifax from March 9-12.
This is the first time Manitoba has qualified for the U SPORTS championships since the 1985-86 season (counting regional championships) and eighth appearance.
In 1986, the Bisons lost in a regional championship to Saskatchewan. In the program's history, the herd has won one championship (1975-76), two silver medals (1970-71, 1974-75), two bronze medals (1973-74, 1984-85) and a sixth place finish (1977-78).