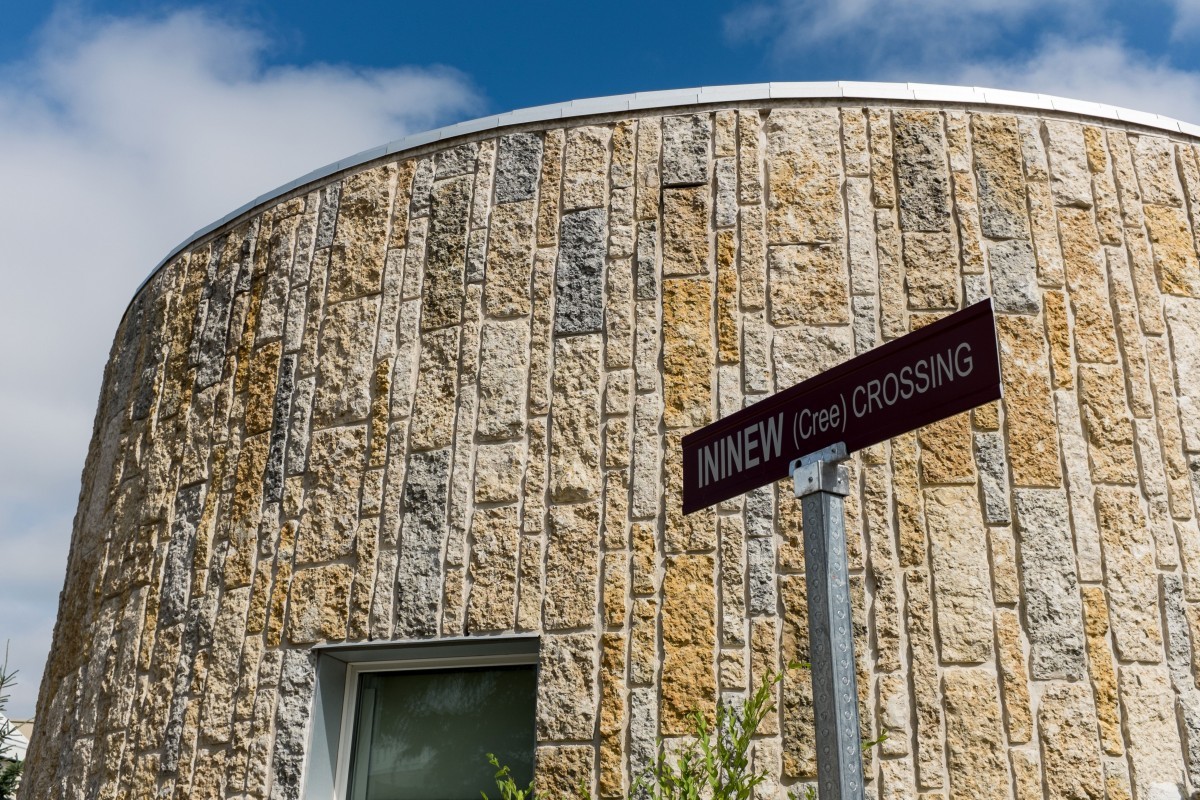 Honouring Indigenous identity through spaces and names
March 16, 2015 —
Indigenous Awareness Week is bringing Elders, Knowledge Keepers, academics, students and community members to discuss the important role of Indigenous people in Canadian society. The session, "Honouring Indigenous Identity Through Spaces and Names" takes place Wednesday, Mar. 18 from noon to 2 p.m. in the Centre Space, John A. Russell Building, Faculty of Architecture.
"We're hoping to have students involved and really have a deep discussion about what are the obligations and the opportunities, as future architects, to respond to Indigenous need and Indigenous culture — and how can they go about [becoming] more informed about what that requires," says Deborah Young, executive lead, Indigenous achievement.
"We are going to ask Elder Charlie Nelson about what it means to create culturally affirming space, from an Elder's perspective. He was involved with some of the initial planning around Migizii Agamik [as was] Mike [Robertson, who] will speak about relationship-building and what is our obligation, for both architects and non-architects, to develop that relationship. Destiny [Seymour] will be providing images on what Indigenous space looks like — and how do you integrate that into your overall planning?"
UM Today spoke with panelist Michael Robertson, partner, Cibinel Architects and vice-chair of the U of M board of governors. He shared his perspective of the process of including indigenous culture into the design of places and names.
UM Today: What are the opportunities we have in integrating indigenous needs and indigenous culture in future designs of spaces?
Michael Robertson: Indigenous needs are fundamental human needs  which require spaces that support and help advance us toward our cultural aspirations.
UMT: Why is relationship-building important in this process?
Robertson: Relationship building is important in every process if it is to guide one to a successful outcome.  The importance is due to the need for an open and honest dialogue in which we, as design professionals, learn about the values and objectives a spaces must meet in order to be successful.  Without building that trust in our relationship that dialogue is stilted and incomplete and the opportunities for success in creating a great space diminish.
UMT: Why is it important that the university create this dialogue?
Robertson: That is a very tough question.  There are many reasons and following them up the tree to find the core is a bit daunting. My belief is that the importance of this dialogue stems from the University of Manitoba's stated goal of advancing Aboriginal education and the belief that this University can play a positive and important role in reducing the barriers to participation and success at the post-secondary level.
At its best, public architecture is a built representation of a society's values and beliefs.  Therefore, the presence of indigenous spaces and names in our physical environment is a statement of the value we place upon our relationship with the indigenous community…. as is its absence.  The absence of these influences in the urban environment is a deafening statement.
The symbolic importance of Migizii Agamik in the University's evolving relationship with indigenous peoples cannot be overestimated… but it is just a beginning.  To me, there is great excitement about what our campuses will become as this relationship evolves and its importance is increasingly recognized.
>> See story on Indigenous Awareness Week here and more on individual panels here.
***
Honouring Indigenous Identity Through Spaces and Names
Winnipeg, Manitoba Canada. The name of our home comes from Indigenous languages, but like thousands of places across Canada, these names have been Anglicized. This discussion will focus on how using Indigenous names can change communities, as well as the relationship between Indigenous and non-Indigenous people. We'll also look at the importance of creating space for Indigenous people.
Location: Centre Space, John A. Russell Building
Date and time: Wednesday, March 18, noon to 2:00 p.m.
Panelists
David Thomas, Architectural Designer, Ayshkum Engineering Inc.
Destiny Seymour, Interior Designer, Prairie Architects Inc.
Michael Robertson, Partner, Cibinel Architects
Elder Charlie Nelson