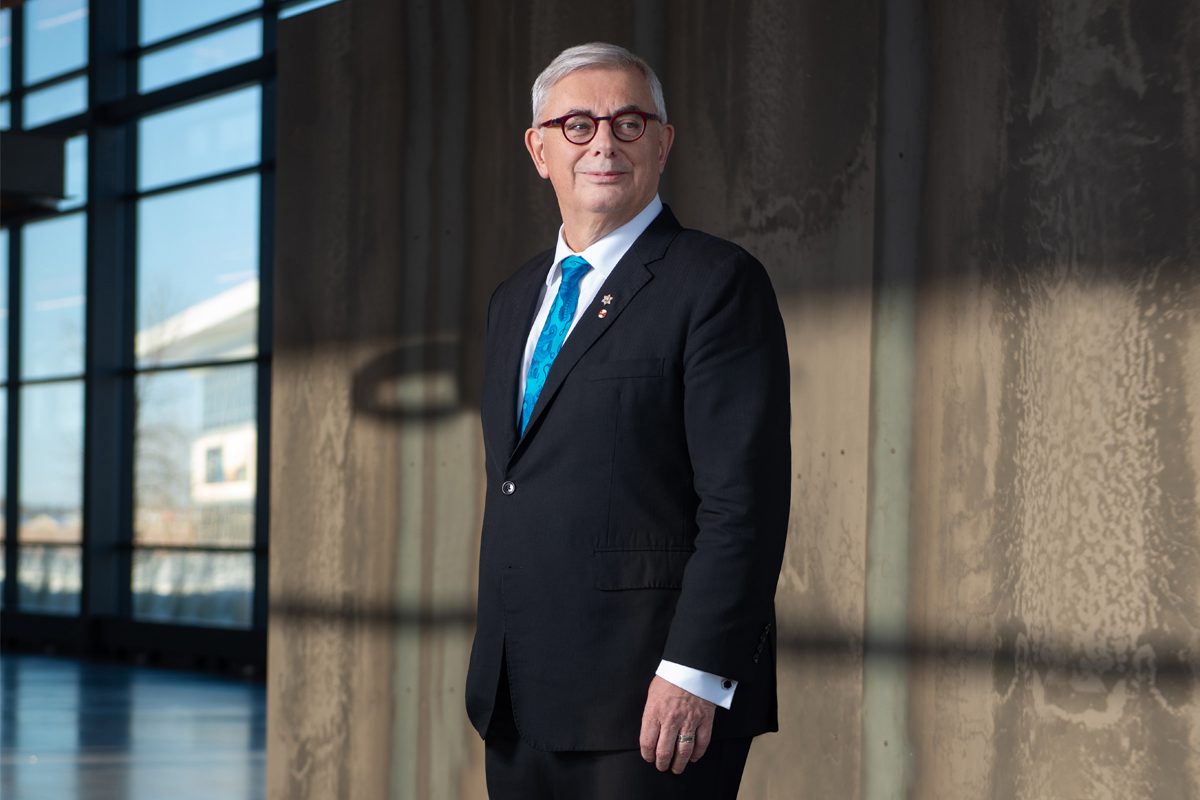 Honouring Emeriti for 2020 and 2021
March 9, 2022 —
Distinguished former and current members of the UM faculty and administration were honoured this week as the University of Manitoba Board of Governors officially conferred their annual Emeritus appointments.
The event showcased an array of outstanding professors, librarians and administrators whose scholarly and professional work was honored.
Chancellor Anne Mahon and President Dr. Michael Benarroch were on hand to celebrate the honourees at the virtual ceremony. Provost & Vice-President (Academic) Dr. Diane Hiebert-Murphy and Vice-Provost (Academic Affairs) Dr. Tracey Peter presented the Emeritus titles.
Eminent former University President Dr. David Barnard was appointed President Emeritus in recognition of his exceptional leadership and legacy to the university from 2008-2020.
Dr. David Barnard
University President, 2008 -2020
Since beginning his first term in 2008, Dr. David Barnard has served with great distinction as University President over his twelve years in office.
Under his leadership, and in collaboration with members of the UM community, UM experienced considerable growth, increasing both Indigenous and international student populations, achieving continual record enrolment, reaching new heights in research accomplishments, and achieving unprecedented success in philanthropy through the Front and Centre campaign.
In 2011, Dr. Barnard made a formal Statement of Apology and Reconciliation to Residential School Survivors in front of the Truth and Reconciliation Commission of Canada, the first leader of a post-secondary institution to do so, and he has provided steadfast leadership in listening to and building relationships with Indigenous students, faculty, and communities throughout his time as president.
The University of Manitoba is honoured to confer upon Dr. David Barnard the title of President Emeritus.
Complete List of Emeritus Appointments:
Tuesday, March 1
Dr. David Barnard, President Emeritus (2020)
Ms. Carolynne Presser, Director Emerita, Libraries (2020)
Ms. Karen Adams, University Librarian Emerita, Libraries (2021)
Ms. Donna Breyfogle, Librarian Emerita, Libraries (2020)
Dr. Shelley Sweeney, Librarian Emerita, Libraries (2021)
Dr. David Mandzuk, Dean Emeritus, Faculty of Education (2021)
Dr. Diana Brydon, Distinguished Professor Emeritus, Faculty of Arts (2020)
Dr. Elizabeth Comack, Distinguished Professor Emerita, Faculty of Arts (2020)
Dr. Ellen Judd, Distinguished Professor Emerita, Faculty of Arts (2021)
Dr. Jan Oleszkiewicz, Distinguished Professor Emeritus, Price Faculty of Engineering (2021)
Dr. David Arnason, Professor Emeritus, Faculty of Arts (2020)
Dr. Orest Cap, Professor Emeritus, Faculty of Education (2019)
Dr. Judith Chipperfield, Professor Emeritus, Faculty of Arts (2021)
Dr. Dennis Cooley, Professor Emeritus, Faculty of Arts (2019)
Dr. Yatta Kanu, Professor Emerita, Faculty of Education (2020)
Mr. David McMillan, Professor Emeritus, School of Art (2021)
Dr. Kurt Markstrom, Professor Emeritus, Desautels Faculty of Music (2021)
Dr. Ralph Mason, Professor Emeritus, Faculty of Education (2020)
Dr. Thomas Nesmith, Professor Emeritus, Faculty of Arts (2021)
Professor Philip Osborne, Professor Emeritus, Faculty of Law (2021)
Dr. Russell Smandych, Professor Emeritus, Faculty of Arts (2021)

Monday, March 7
Dr. Johann de Vries, Dean Emeritus, Dr. Gerald Niznick College of Dentistry, Rady Faculty of Health Sciences (2021)
Dr. Karin Wittenberg, Dean Emeritus, Faculty of Agricultural and Food Sciences (2020)
Dr. Brian Amiro, Professor Emeritus, Faculty of Agricultural and Food Sciences (2021)
Dr. Allan Becker, Professor Emeritus, Max Rady College of Medicine, Rady Faculty of Health Sciences (2019)
Dr. Stefan Cenkowski, Professor Emeritus, Faculty of Agricultural and Food Sciences (2021)
Dr. Michael Doob, Professor Emeritus, Faculty of Science (2021)
Dr. Don Flaten, Professor Emeritus, Faculty of Agricultural and Food Sciences (2021)
Dr. Joannie Halas, Professor Emerita, Faculty of Kinesiology & Recreation Management (2021)
Dr. James Hare, Professor Emeritus, Faculty of Science (2020)
Dr. Kent HayGlass, Professor Emeritus, Max Rady College of Medicine, Rady Faculty of Health Sciences (2020)
Dr. Robert Lotocki, Professor Emeritus, Max Rady College of Medicine, Rady Faculty of Health Sciences (2020)
Dr. Michael Moffatt, Professor Emeritus, Max Rady College of Medicine, Rady Faculty of Health Sciences (2020)
Dr. Michael Mowat, Professor Emeritus, Max Rady College of Medicine, Rady Faculty of Health Sciences (2020)
Dr. Elizabeth Ready, Professor Emeritus, Faculty of Kinesiology and Recreation Management (2020)
Dr. Noralou Roos, Professor Emerita, Max Rady College of Medicine, Rady Faculty of Health Sciences (2020)
Dr. Jo-Anne Sawatzky, Professor Emeritus, College of Nursing, Rady Faculty of Health Sciences (2021)
Dr. Kumar Sharma, Professor Emeritus, Faculty of Science (2020)
Dr. Bogdan Slominski, Professor Emeritus, Faculty of Agricultural and Food Sciences (2021)
Dr. Richard Warrington, Professor Emeritus, Max Rady College of Medicine, Rady Faculty of Health Sciences (2021)
Dr. Michael West, Professor Emeritus, Max Rady College of Medicine, Rady Faculty of Health Sciences (2021)
Dr. Teresa Zelinski, Professor Emerita, Max Rady College of Medicine, Rady Faculty of Health Sciences (2021)