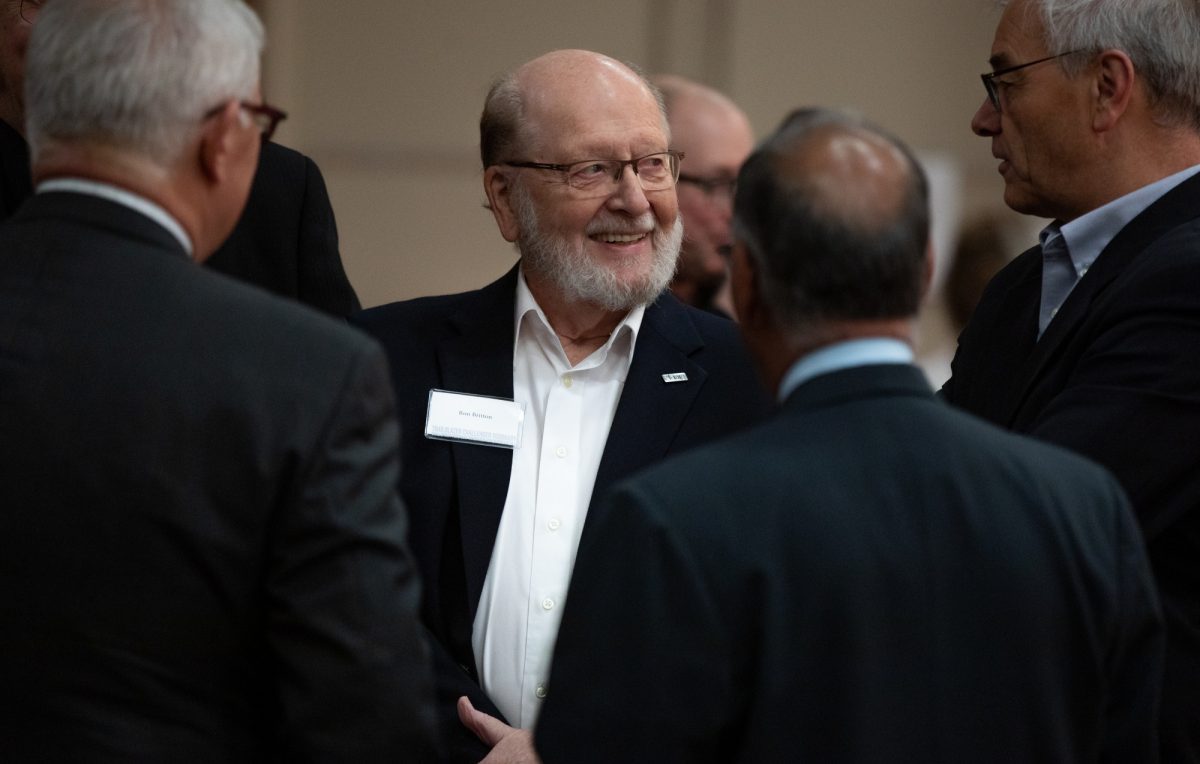 Honouring Emeriti 2019
The 2019 Emeriti Honourees
October 25, 2019 —
Every year, the University of Manitoba bestows the title of Emeritus on exemplary individuals who have made a profound impact on their units, the university and the world. It is one of the highest honours at the University, and individuals are selected based on their distinguished service to administrative leadership, teaching, research, creative and scholarly works, and service.
On Wednesday, October 2, the University of Manitoba community celebrated the 2019 honorees which included a Chancellor Emeritus, a Vice-Provost Emeritus, a Distinguished Professor Emeritus, Professors Emeriti and Librarians Emeriti.
"As experts in their disciplines, they contributed to the collision of ideas that has placed our university and province at the forefront of education and research," says UM President David Barnard. "They challenged the boundaries of research, created new transformative ideas and inspired others. We will always be grateful for their service to the University of Manitoba."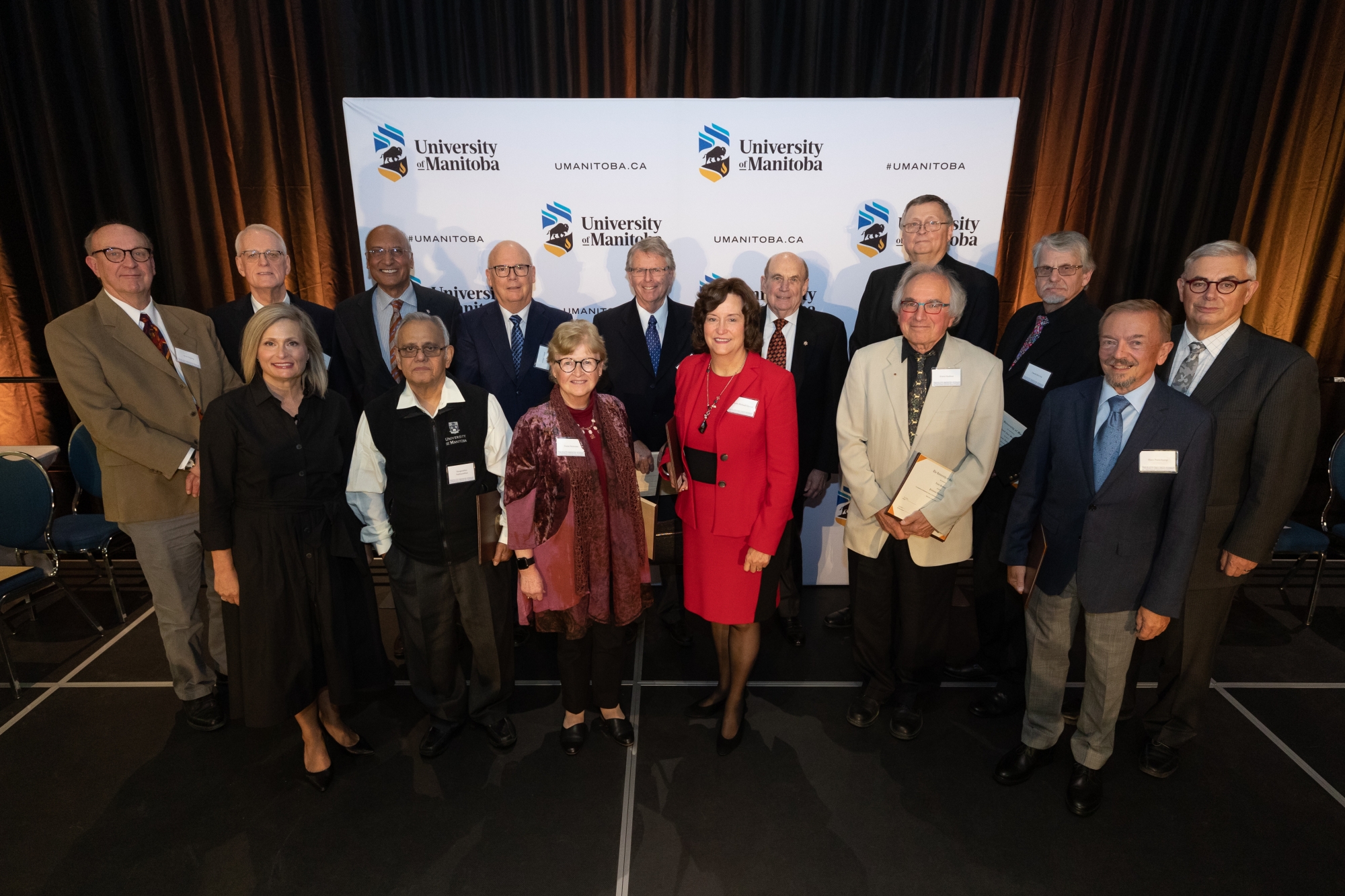 The Emeritus awards were first presented at UM in 1980. Since that time, 333 people have received the title.
To read more about the 2019 Emeritus honourees, please click here to read their individual citations.
Congratulations to the 2019 Emeritus honourees:
Dr. Harvey Secter
Chancellor Emeritus
Dr. Richard Lobdell
Vice-Provost Emeritus
Dr. Mark D. Whitmore
Dean Emeritus
Dr. Frank C. Hawthorne
Distinguished Professor Emeritus
Dr. Denis Charles Bracken
Professor Emeritus
Dr. James Bugslag
Professor Emeritus
Dr. Harbhajan Singh Dhaliwal
Professor Emeritus
Dr. Janice G. Dodd
Professor Emerita
Ms. Ada M. Ducas
Librarian Emerita
Dr. Tuula I. Heinonen
Professor Emerita
Dr. Erwin Huebner
Professor Emeritus
Dr. David Alan McCrea
Professor Emeritus
Ms. Nicole Michaud-Oystryk
Librarian Emerita
Dr. Gregory Gerald Monks
Professor Emeritus
Dr. Ranganathan Padmanabhan
Professor Emeritus
Dr. Hans Pasterkamp
Professor Emeritus
Dr. Dimos Polyzois
Professor Emeritus
Dr. Douglas Warren Ruth
Professor Emeritus
Dr. Brent Allan Schacter
Professor Emeritus
Dr. Myroslav Shkandrij
Professor Emeritus