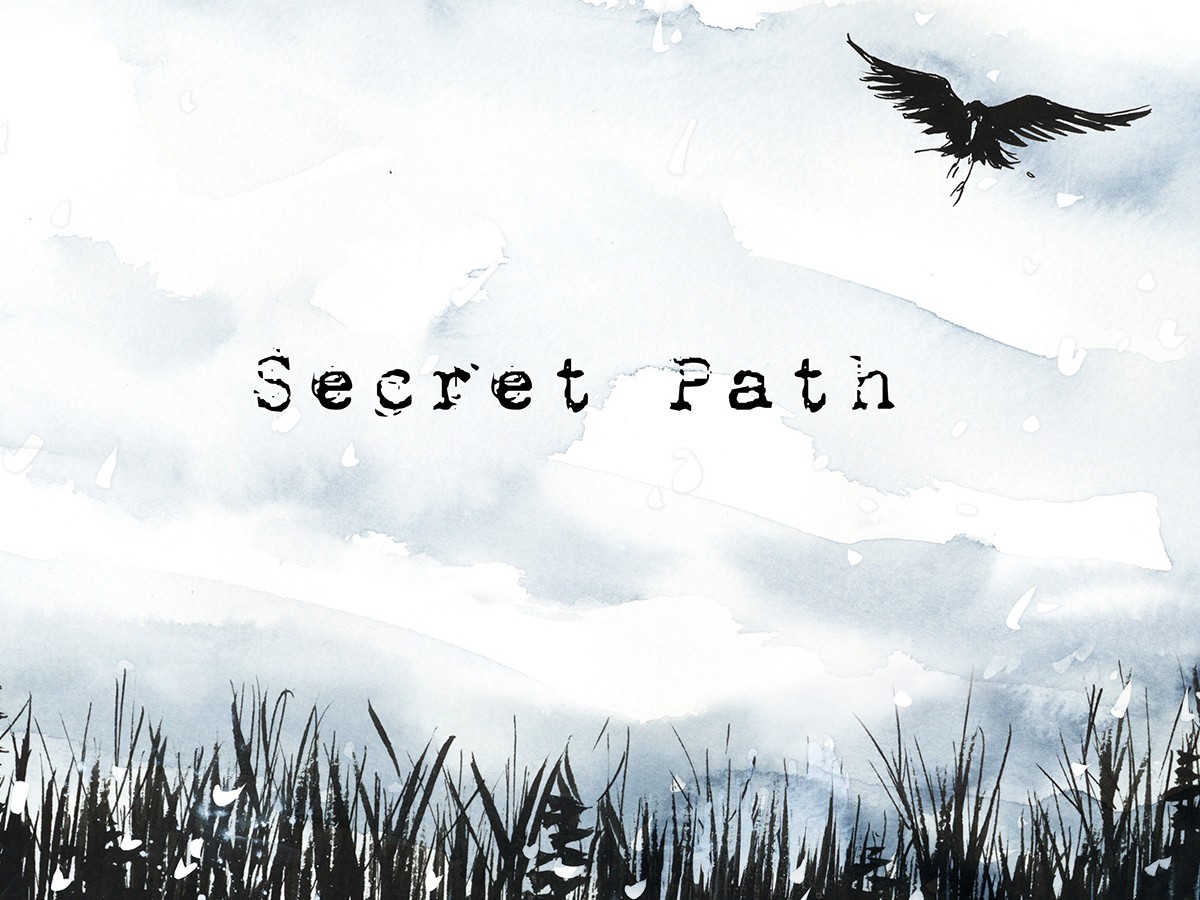 Honouring Chanie Wenjack – Public screening of Gord Downie's Secret Path
October 19, 2016 —
In October 1966, Chanie Wenjack died of exposure while trying to walk home to the family he was taken from 600 kilometres away. He was 12 years old. Chanie was running away from the Cecelia Jeffrey Residential School in Kenora, Ont.
Fifty years later, The Tragically Hip frontman Gord Downie has taken Wenjack's story and turned it into the Secret Path project, which consists of a solo album, a graphic novel and an animated film. Downie is using his celebrity to draw attention to the legacy of Residential Schools.
On Oct. 23, CBC is broadcasting a documentary featuring Downie and Pearl Wenjack, Chanie's sister, coming together in Ogoki Post where Chanie is buried. The doc will be followed by a commercial free broadcast of the Secret Path, an animated graphic novel set to the music by Downie, powerfully touching on Chanie's last days.
In partnership with the National Centre for Truth and Reconciliation and the University of Manitoba, the University of Winnipeg is co-hosting a free public screening:
WHERE: Eckhardt-Gramatté Hall
3rd floor Centennial Hall
515 Portage Avenue
WHEN: Sunday, Oct. 23, 2016
7:30 p.m. – Door open
7:45 p.m. – Opening remarks by Dr. Frank Deer, Acting Executive Lead, Indigenous Achievement, University of Manitoba and Kevin Lamoreux, Associate   Vice- President, Indigenous Affairs, UWinnipeg
8:00 p.m. – CBC web streaming on the CBC Arts Page
9:00 p.m. – Elder to offer some words of guidance, reflective remarks followed by a discussion with the audience.
Watch Gord's Downie's recent interview with CBC host Peter Mansbridge:
http://www.cbc.ca/news/canada/gord-downie-cancer-cbc-interview-1.3804383
Link to The Gord Downie Secret Path Fund: