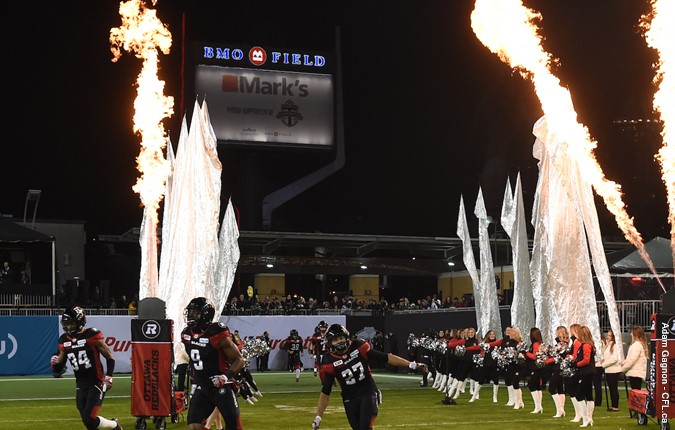 Homegrown champions
Former Bison player, coach capture Grey Cup
November 28, 2016 —
Former University of Manitoba Bison football star Kienan LaFrance and former Bison coach and alumni Bob Dyce are 2016 CFL Grey Cup champions after the Ottawa Redblacks defeated the Calgary Stampeders 38-33 in overtime.
This is the LaFrance's first Grey Cup victory and second season with the Ottawa. He had a strong end to his Bison career in 2014, being named conference all-star.
"This is the craziest game that I've even been in," said LaFrance after the win. "My squad did such a good job. Defence did an amazing job…the offence did an amazing job. It's so good."
This is the second Grey Cup victory for Redblacks special teams coordinator Bob Dyce.
Dyce was a receivers coach for the Bisons and also played receiver with the Herd prior to his CFL coaching career in 2003.