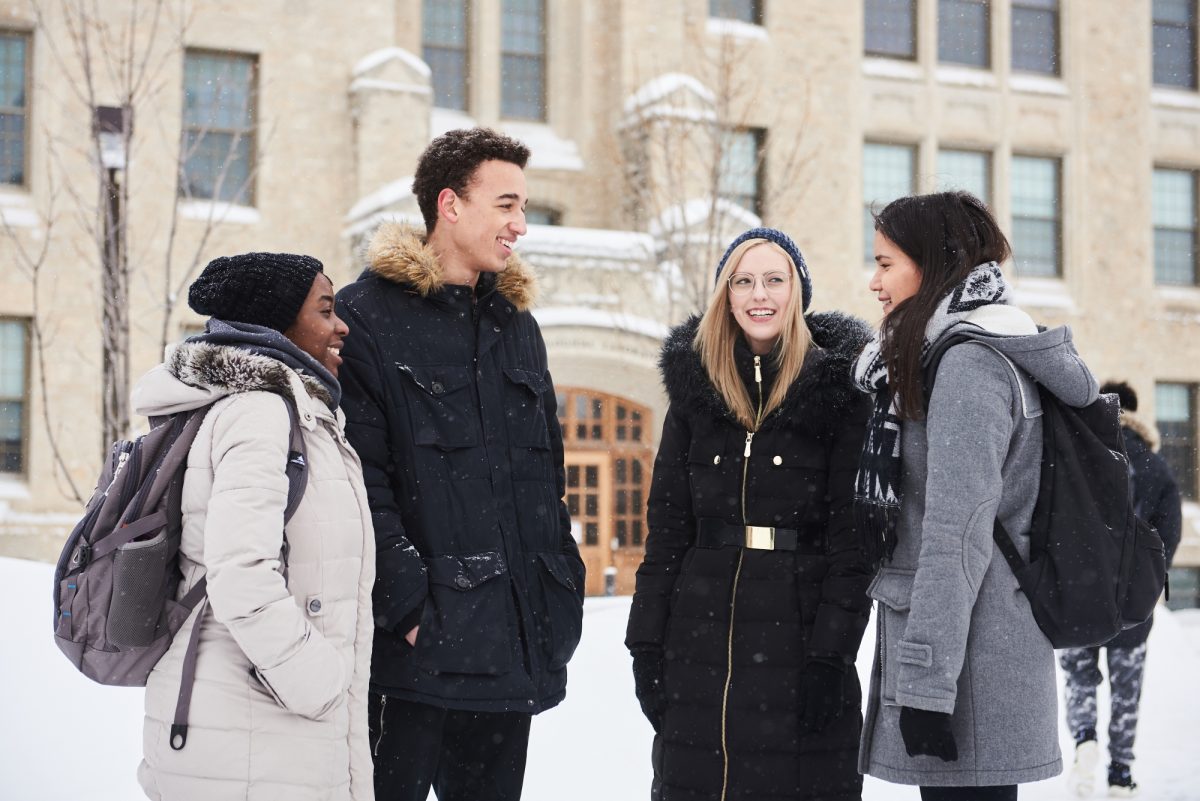 High School students visit campus for Open House
February 17, 2020 —
High school students from across Manitoba will arrive at UM on February 20 for Open House. Held annually, Open House allows students to learn more about academic programs, student supports and experience a day in the life of a university student.
UMSU University Centre is the primary hub of the event. Students in grades 10 to 12 can attend one of the many presentations and tours, or talk one-on-one with staff and students at the Information Village. Our Information Village is a convenient, one-stop resource for students to learn more about the different program options offered by UM.
All daytime programming takes place from 9:00am to 2:00pm on February 20. Visit the Open House website for more information, including a program and day-planner with complete schedule and session descriptions.
Choose what you want to attend from our diverse day-long schedule of activities:
Attend sample university classes or faculty presentations throughout the day
Take a campus tour, or tour a more specific area of campus such as our student residences
Explore our state-of-the-art athletic facilities
Meet with staff and current students in our Information Village
Open House visitors can also use the UM recreation facilities for free! Bring your gym gear and play basketball with friends, swim in the pool or check out our workout area. To access our fitness and recreation facilities, go to the Customer Services Desk located on the main floor of the Active Living Centre.
Students and parents can attend our evening program from 6:00 – 8:00pm to learn more about our academic programs, services and connect with staff, professors and current university students.
Students of all ages are welcome to attend.