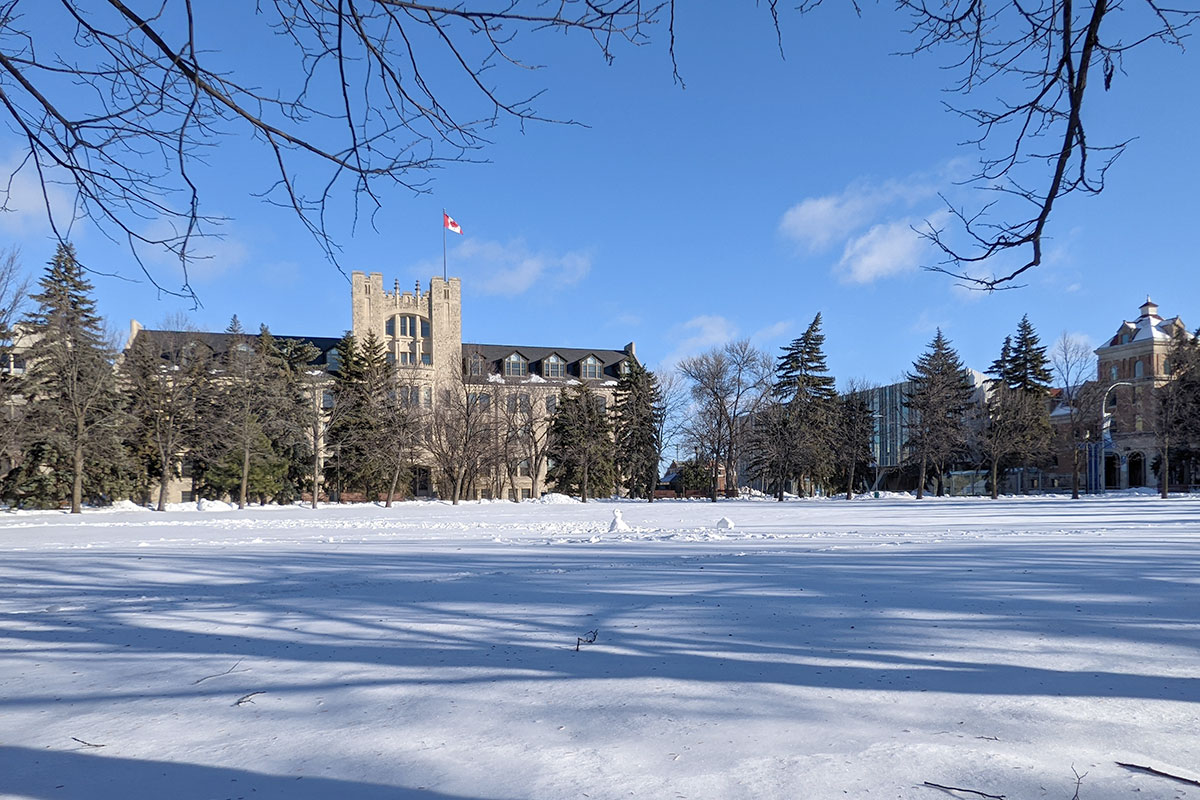 Have your say in UM's newest Strategic Plan
January 17, 2023 —
A message from UM President and Vice-Chancellor Michael Benarroch and Provost and Vice-President (Academic) Diane Hiebert-Murphy:
Dear University of Manitoba community,
We are pleased to announce that UM is embarking on the process to develop our new university strategic plan. As we emerge from the pandemic, we can now come together to ask ourselves how we best focus our attention and resources toward shared goals.
The world has changed significantly since we created Taking Our Place more than seven years ago. Now is the time to come together to ask ourselves how we will bring about the most needed change in this new era—how we will inspire and advance big ideas and solve the world's pressing problems.
University strategic plan process and consultations
We are co-chairing a broadly representative Strategic Planning Committee to lead internal and external consultations and draft the plan. The full membership of the committee and its terms of reference can be found on the strategic plan website.
We have also sought the expertise of Alex Usher and his team at Higher Education Strategy Associates (HESA) to support our work. They have helped us design the consultation process, provided a brief on trends in the sector, are providing ongoing support to our facilitators, and will help interpret the results of the consultation that will lead to our final plan.
Town Hall January 26
We are excited to launch this process with a Town Hall. Please join us in person or virtually:
January 26, from 9:30-10:45 a.m.
Multi-Purpose Room of UMSU University Centre
Alex Usher from HESA will share an environmental scan that will help inform our discussions going forward. We will also provide an update on the consultation process, and welcome feedback from those participating in-person or online.
Please watch for more details closer to the event.
Ongoing opportunities to engage
We will begin the consultation process later this month and it will continue into the first week of March 2023. There will be many opportunities to engage including consultation sessions and online surveys, and we encourage you take part. This is your university, and it needs your unique perspectives—your big ideas—to enhance our scholarship across disciplines, grow our research enterprise, elevate the student experience, advance Reconciliation, and deepen our community engagement.
Check your emails and the website to monitor ways you can take part in this process.
We look forward to working with you over the coming months, and thank you for your commitment to our mission as the research university for Manitoba.
Miigwech,
Michael Benarroch,
President and Vice-Chancellor
Diane Hiebert-Murphy,
Provost and Vice-President (Academic)