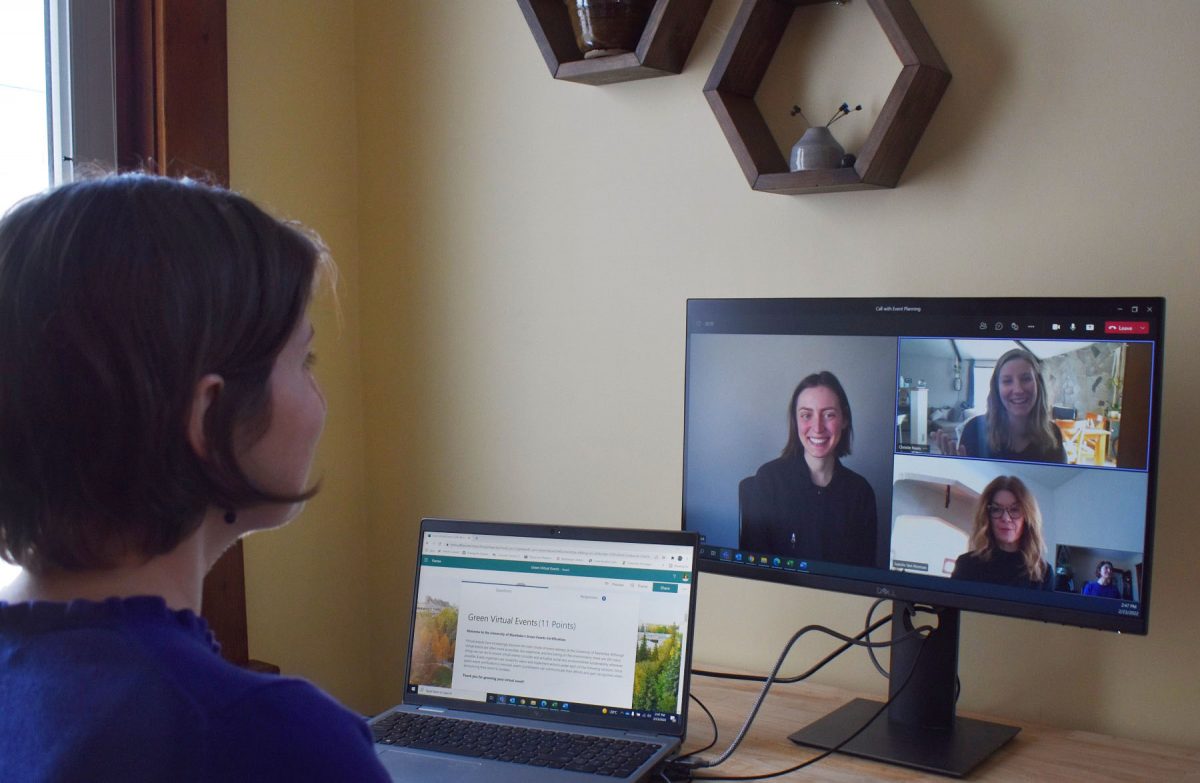 Green Events Certification launches
New program to help UM community plan and run virtual events more sustainably
February 23, 2022 —
Virtual events have increasingly become the main mode of event delivery at the University of Manitoba. Although virtual events are often more accessible, less expensive and less taxing on the environment, there are still many things we can do to ensure virtual events consider and actualize social and environmental sustainability wherever possible. The Office of Sustainability has created the new Green Virtual Events certification to help you do just that!
What you can do
If you are planning a virtual event, have your event certified "green" by following these steps:
Complete the Green Virtual Events form at least 2-3 weeks before your event.
Follow the resource links provided within the event form to learn more and boost your score.
The Office of Sustainability will review your completed form, finalize your event score and send you a certificate. Certifications range from bronze to gold.
Have your sustainability efforts recognized by including your Green Event certification in your event promotions.
Ready to get your next event certified?
Take five minutes to fill out the Green Virtual Event form and help advance UM's culture of sustainability.