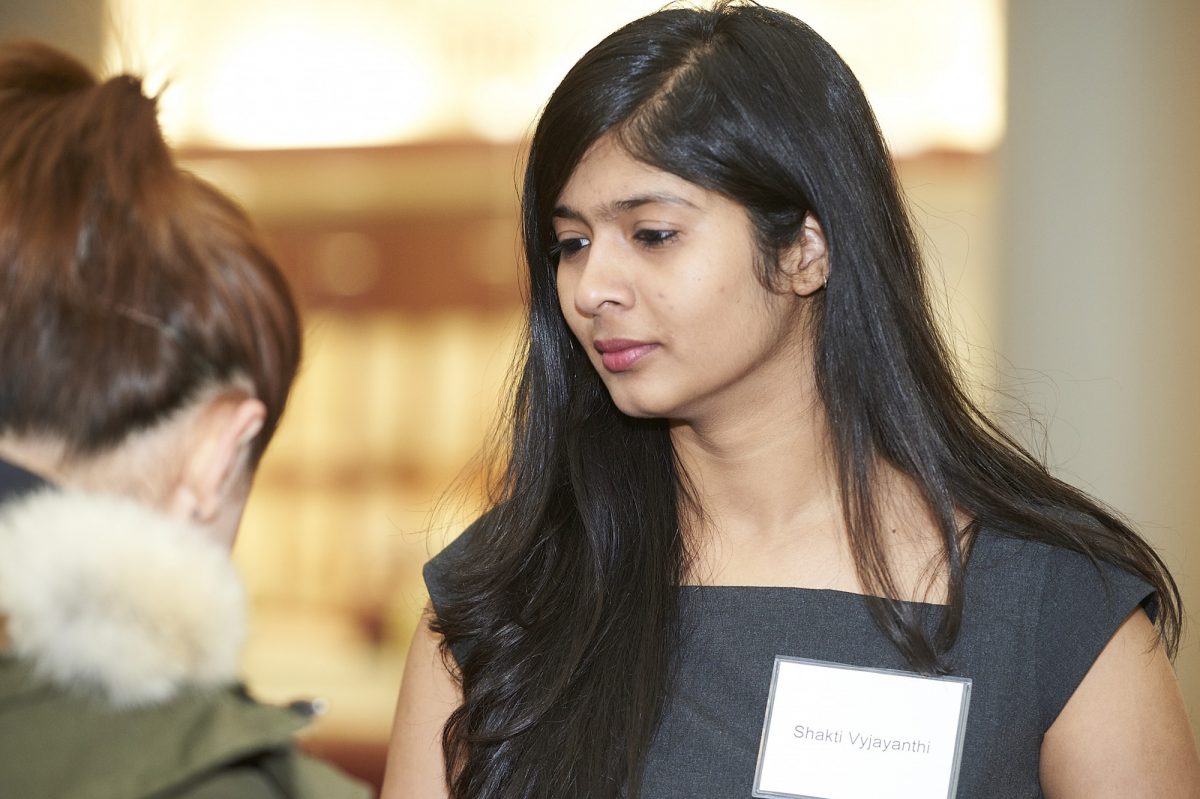 Great beginnings, bittersweet endings and everything in between
An international student perspective of the Asper MBA journey.
October 21, 2020 —
A good journey is a cluster of great moments – Shakti Vyjayanthi chronicles her experience in the Asper MBA program.
Humble beginnings
I started my MBA journey on August 15, 2018. I said goodbye to my family and friends and got onto a flight to take me to Canada. I was excited, overwhelmed, and alert all at the same time. I knew the next two years were going to be filled with exciting challenges and extensive learning opportunities.
All my friends and family back in India warned me about "Winter-peg" and kept reminding me to stay warm or else I would become an "icicle" as soon as I landed. So, there I was in August, leaving the Winnipeg Airport wearing a very warm jacket in 28-degree weather.
My first interaction with my soon-to-be closest friends was on Day 1 – The Fun Mountain Day. This event was an icebreaker organized by the Graduate Student Association as a way for all the new graduate students to interact with each other in a fun setting. I remember laughing and playing with my future classmates, trying to predict my dynamics with each of them. That day, I went to bed feeling good about the relationships I built. Soon after Day 1, came the long-awaited orientation. I remember waking up at 6 a.m., excited, and getting dressed for my segue into the MBA program.
My first job in Canada was as a barista at the home of Canada's favourite coffee shop – Tim Hortons. The great thing about the University of Manitoba is that it has numerous student jobs available on campus. This allowed me to interact with international students like me, meet a diverse group of people, and experience the politeness that "Friendly Manitoba" is known for. I must say, the affability of most of the customers there kept me smiling through my shifts — even at 7:30 a.m.
Even though my first term here was hectic, I experienced one of my most memorable moments in Winnipeg. My first snowfall! Coming from one of the most humid cities in India, seeing snow for the first time is an indescribable experience. I was sitting with my peers, preparing for my Managerial Economics exam the next day, when I looked out of the window and I realized it was snowing. I ran to my room, grabbed the first jacket I could find, and raced down to witness my glimpse of an early Christmas! Even now when I think back to that day, I am completely awed by the memory of the snowflakes falling on my jacket.
Everything in between
The rest of my MBA went by in the blink of an eye. My courses were enriched with various intriguing and riveting projects and assignments. But, an MBA is incomplete without the experiential learning that one gets outside the classroom. Asper provided me with many of these learning opportunities. I joined AMBASA (Asper MBA Student Association) and was chosen to represent the Asper MBA student body at the Graduate Student Association, where I interacted with various representatives from other departments and contributed to not only the Asper student body, but also to the University's graduate student body as well.
I was also a part of the MBA games team both winters – 2019 and 2020. Participating in the MBA games allowed me to interact with various MBA students from different parts of Canada. I participated in a wide range of activities, from case competitions to volleyball matches. I was also given opportunities to interact with community business leaders through various departments at Asper.
I also met my extremely supportive and encouraging mentor Ms. Deanna Traa, the CMO of Bold Commerce, through the Career Development Centre's Executive Mentorship Program.
Since the first meeting she guided me in the right direction towards fulfilling my aspirations. I was also given multiple opportunities to deliver the thank you notes at events including the RBC Future Female Leaders: Thriving in Diversity and the James W. Burns Speaker Series featuring Jeff Carney. Interacting with these top business executives gave me the confidence to charge towards my future endeavours.
Bittersweet endings
Everyone knows it's not about the destination, it's about the journey. Here I stand, so close to the ending, with my virtual convocation coming up on October 22, 2020. My MBA journey has been remarkable and has posed as a ramp into my future. Now, thanks to my peers, professors, and the staff at Asper, I can take off into an exciting future.