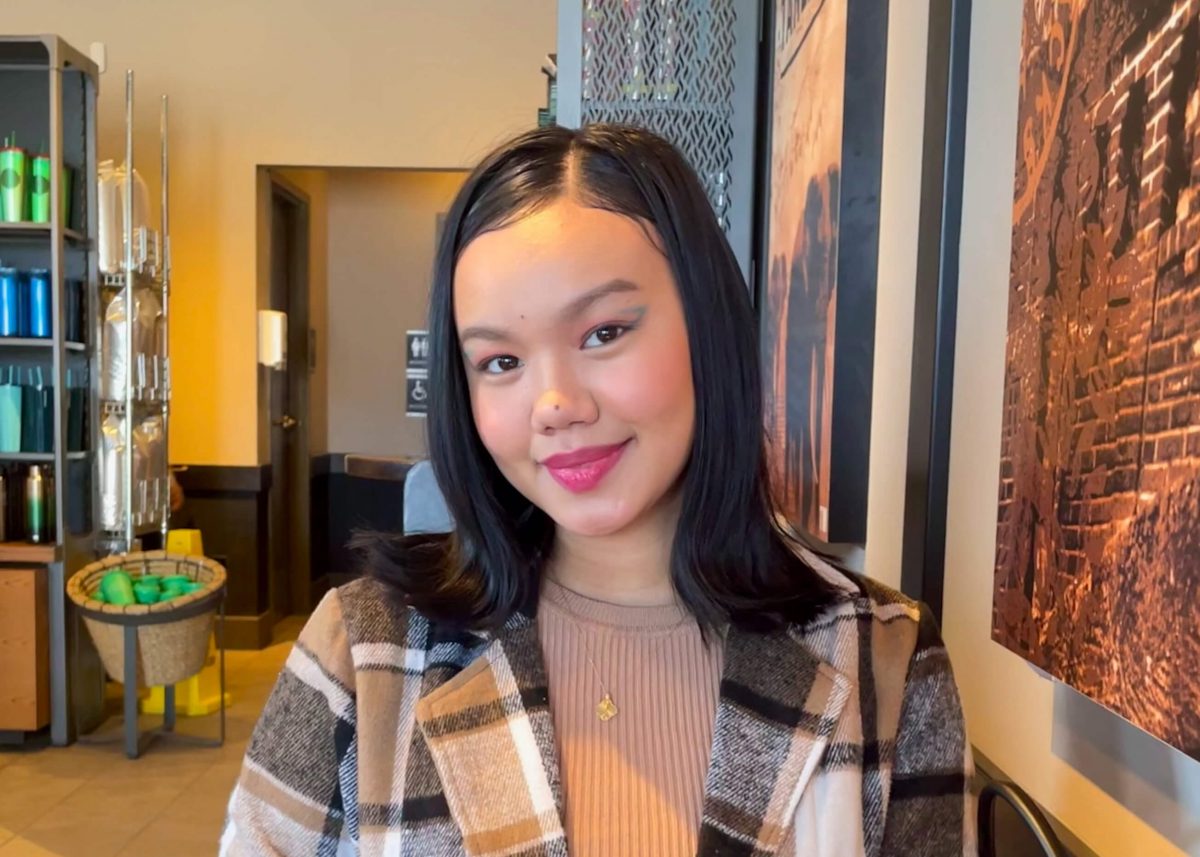 The Asper Foundation opens doors, creates opportunities for students
Over 80 students have benefited from entrance bursary
July 20, 2023 —
In 2019, The Asper Foundation donated $5 million to establish a first-of-its-kind entrance bursary at UM. With The Asper Foundation celebrating its 40th anniversary this year, The Asper Foundation Entrance Bursary has now supported 83 student recipients—including Ysabelle Centeno this past year.
As a young girl growing up in the Philippines, Centeno always knew that one day she would attend a post-secondary institution. Once she arrived in Canada, she knew the University of Manitoba was the place she wanted to pursue her studies. "Growing up in the Philippines, the great importance of finishing higher education was ingrained in me," Centeno says.
Centeno is grateful to The Asper Foundation for getting her academic journey off to the right start. In her freshman year, Centeno received The Asper Foundation Entrance Bursary after learning about it from a friend and past recipient.
The award validated Centeno's belief in her ability to accomplish her goals, providing vital financial support that allowed her to pursue extracurricular activities that were previously inaccessible.
The bursary has a significant impact on its high-achieving recipients with demonstrated financial need, placing their post-secondary dreams within reach. When receiving their entrance letter, students find out if they have received the $1,000 award, which in turn allows them to plan for their freshman year well before the first day of classes. The bursary is also renewable for three consecutive years, so students can continue to benefit from The Asper Foundation's generosity after they launch their post-secondary career. By choosing to endow this award, The Asper Foundation will support students in perpetuity. After 10 years, the Foundation will have created opportunities for more than 1,300 students, who will have received bursaries totaling $1.3 million.
The Asper Foundation Entrance Bursary is available to qualifying students studying at the University of Manitoba registered in undergraduate or graduate programs as full-time or part-time students.
"As a first-generation immigrant, financial security has always been at the forefront of my mind. Because of The Asper Foundation's generosity, I can focus on my studies more without being financially stressed. Their kindness has allowed me to pursue my studies and extracurriculars that I otherwise would not have been able to, because of my financial circumstances," Centeno says. "The Asper Foundation has helped open more doors of opportunities for me than I could ever do on my own."
Pursuing a career in the finance sector, Centeno plans to specialize in human resources, hoping to foster inclusivity and sustainability in her field.
"I hope that by continually advocating for improvements in the workplace, I can contribute to the careers and professional growth of other individuals which leads to a more equitable and supportive environment for all," Centeno says.
"The bursary has certainly made me feel like I am blessed and has inspired me to work harder to achieve my dreams."
The Asper Foundation's long-range vision and commitment to philanthropy has been an unwavering force and driver for change in causes related to social change, health care and education both in Manitoba and around the world.
At UM, The Asper Foundation has donated generously to benefit our students and our university. Their impact is felt across the institution.
The Asper Foundation Entrance Bursary continues their longstanding relationship and commitment to the cultural vitality of our province by creating opportunities for students at the University of Manitoba.
Whether you are supporting health as a human right, advancing reconciliation and promoting Indigenous achievement, climate change research, or transforming the learning experience, you are making the world a better place.
Read more in our Gratitude Report