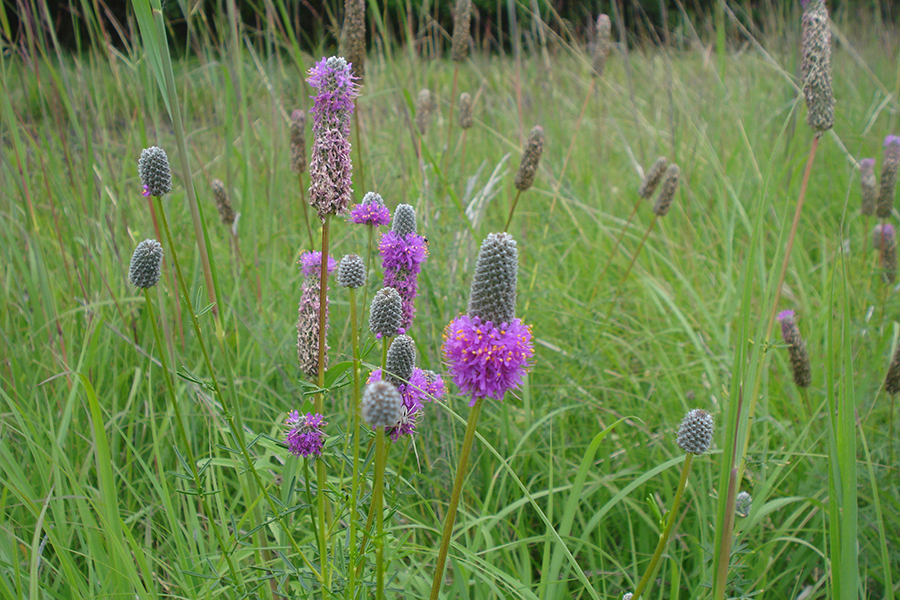 Grasslands on the Manitoba Escarpment: The Prairies in the Rural Municipality of Stanley
April 20, 2018 —
Over 15 people from the RM of Stanley contributed time, knowledge, photography and artwork to the booklet "Grasslands on the Manitoba Escarpment: The Prairies in the Rural Municipality of Stanley."
The book launch will be held on May 12, 2018, from 1-2 p.m. at the Pembina Hills Arts Center in Morden, MB, offering a chance for contributors, sponsors and the public to meet and celebrate this community effort.
All proceeds from sales of the booklet will go towards University of Manitoba's Aboriginal Issues Press Scholarship which is available for Indigenous students pursuing a U of M degree.
The booklet is a product of a community-based research project recently completed by Morden resident Leanna Wiebe. As community-based research, the project was intended to meet a need in the RM of Stanley as identified through discussions with locals. Through these discussions, grasslands on the Pembina Escarpment were identified as an area of interest; they are important remnants of the historic prairie landscape and provide invaluable songbird and wildlife habitat.
In 2017, Wiebe interviewed 15 people that use and manage grasslands on the Escarpment. Excerpts from these interviews are the primary content of "Grasslands on the Manitoba Escarpment." Other community members also contributed photography and artwork to the booklet including local artists Pamela York-Hardy and Susan Crawford-Young.
Publication of the booklet was sponsored by Pembina Valley Conservation District, the RM of Stanley, Nature Conservancy of Canada and University of Manitoba's Riddell Faculty of Environment, Earth and Resources as well as the Department of Environment and Geography at U of M.