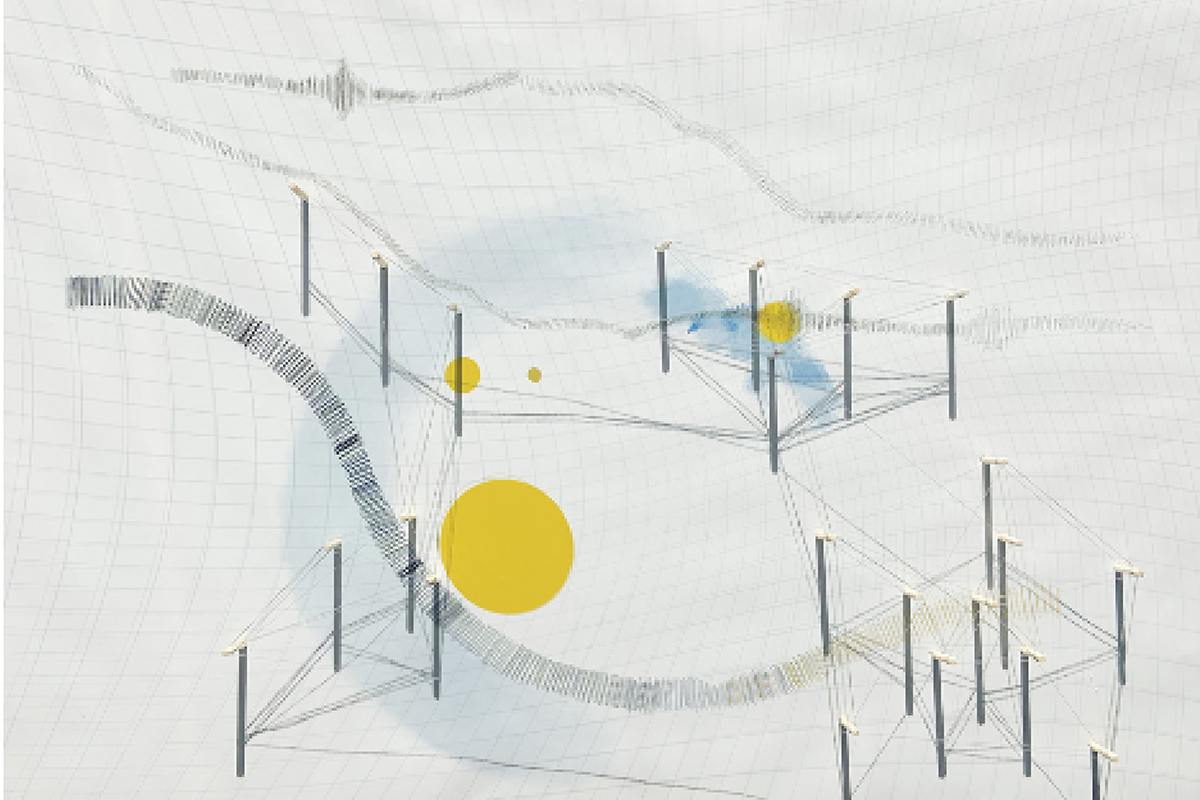 Graphic Scores
October 7, 2021 —
In collaboration with the School of Music, Master of Interior Design students have been asked to create a composition and performance of a piece of music of 3 to 5 minutes duration by utilizing techniques and structures of contemporary music such as unconventional performance and vocal techniques, modified instruments and sound sources other than conventional musical instruments. Non-Western musical traditions were asked to be incorporated, and the possible alteration of pitch, duration and volume could be considered as well. A traditional or a graphic notation can be utilized to express the proposal. The compositions created have expressed the specific conceptual direction and employed a medium that investigated music-space relations.
Graphic score entitled "Eco.Scape" has been composed by the first group which is a visual representation of the auditory phenomenological aspects of Chancellor Hall's soundscape. Producing whimsical abstractions that come together to conceive the essence of its natural surroundings visually, and conceptually. The graphic score was a collection of the abstract images compose four main layers that are informed from one another and merged to create the conceptual vision. The first layer consists of three curved lines that were derived by the contours of the site, identifying the pavement, tree lines and river. The large gestural curves were deconstructed into small vertical lines that were informed by the sound waves of the site. The rhythmic lower line represents the chirping crickets throughout the grassy topography, while the two upper lines mimic the rustling of leaves around the river's edge.
A performance of the scores will held on October 8, 2021.
Studio Chair: Tijen Roshko
Instructor: Jason Shields
Sessional Instructor: Tamara Nyysola
Collaborating Instructor: Gordon Fitzell
Teaching Assistants: Charles Padilla, Corey Harrison