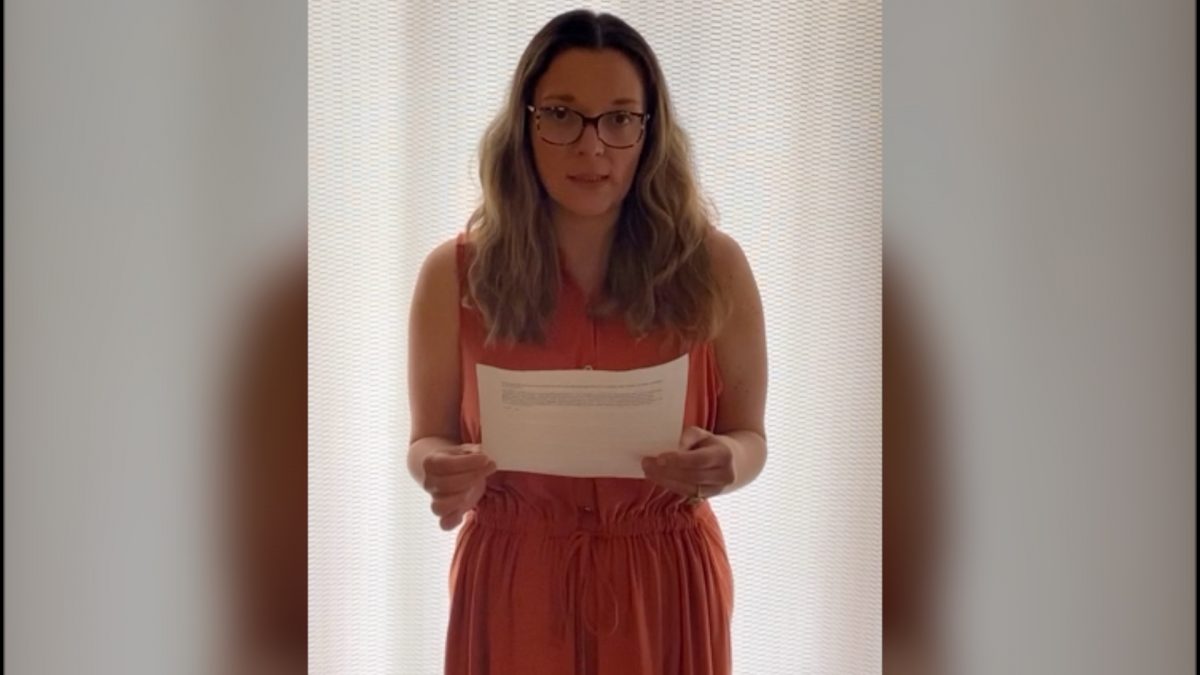 Graduate nursing students awarded in virtual poster competition
May 10, 2021 —
The College of Nursing, Rady Faculty of Health Sciences awarded five students in its master's and PhD programs at the annual Helen Glass Research Symposium (HGRS) Graduate Student Poster Competition on April 29 as part of the three-day online event.
"We are so proud of each of these graduate students and the research they are pursuing," said associate professor Dr. Christina West, chair of the symposium.
The winners included PhD students Naomi Armah, Lisa Mary-Quigley, Nicole Shead and Vicki Charski, along with master's student Josie Bolianatz. Topics ranged from nursing education research to clinical practice. Each student submitted their poster and a video abstract and engaged in conversation with students/faculty about their work.
Bolianatz's project looked at undergraduate nursing students' experiences of learning in a concept-based curriculum. "One of the things I found was that relational practice between educator and learners may be as important to that student's professional development as the educational method," she said.
"I found the three-day symposium to be invigorating, maybe not in the same sense as if it had been in person, but it felt really nice to share my work and receive that positive reinforcement because when I was doing that research I felt a bit shuttered away from the community," Bolianatz added.
The online awards presentation featured greetings from Dr. Netha Dyck, College of Nursing dean, and Leslie Spillett, Knowledge Keeper in residence at the College of Nursing and with Ongomiizwin. Other speakers included HGRS keynote speaker Dr. Cathy Mazak and Dr. Susan Glass, daughter of the symposium's namesake, former director of the UM School of Nursing Dr. Helen Glass.
Glass spoke to students about her mother's professional legacy at UM, as well as nationally and internationally, including her honours in the Order of Canada and Order of Manitoba and her recent inclusion as one of 150 Trailblazers by the Nellie McClung Foundation.
"Despite all her accolades, what mattered most to my mother was the potential and the achievements of her students," she said. "She was the epitome of an educator and she wanted each and every one of her students to be the best that they could be."
Glass said she has often been asked to speak at the annual symposium but hasn't been able to attend until now. "Because this was a virtual event I was able to be a part of it and it was a great opportunity to honour my mother and keep up that connection with the faculty."
This year's symposium also offered two online workshops with Mazak on academic writing and balancing the multiple demands of academic life.
West said she hopes the symposium will be able to return to its in-person format in 2022 with keynote speaker Dr. John Lowe, the McKenzie Endowed Professor for Health Disparities Research from the College of Nursing, Florida State University, who was scheduled to speak at the 2020 symposium before it was cancelled due to COVID-19.
"We are looking forward to offering the next Helen Glass Research Symposium in the spring of 2022 at the Canadian Museum for Human Rights when we are able to gather together again," she said.