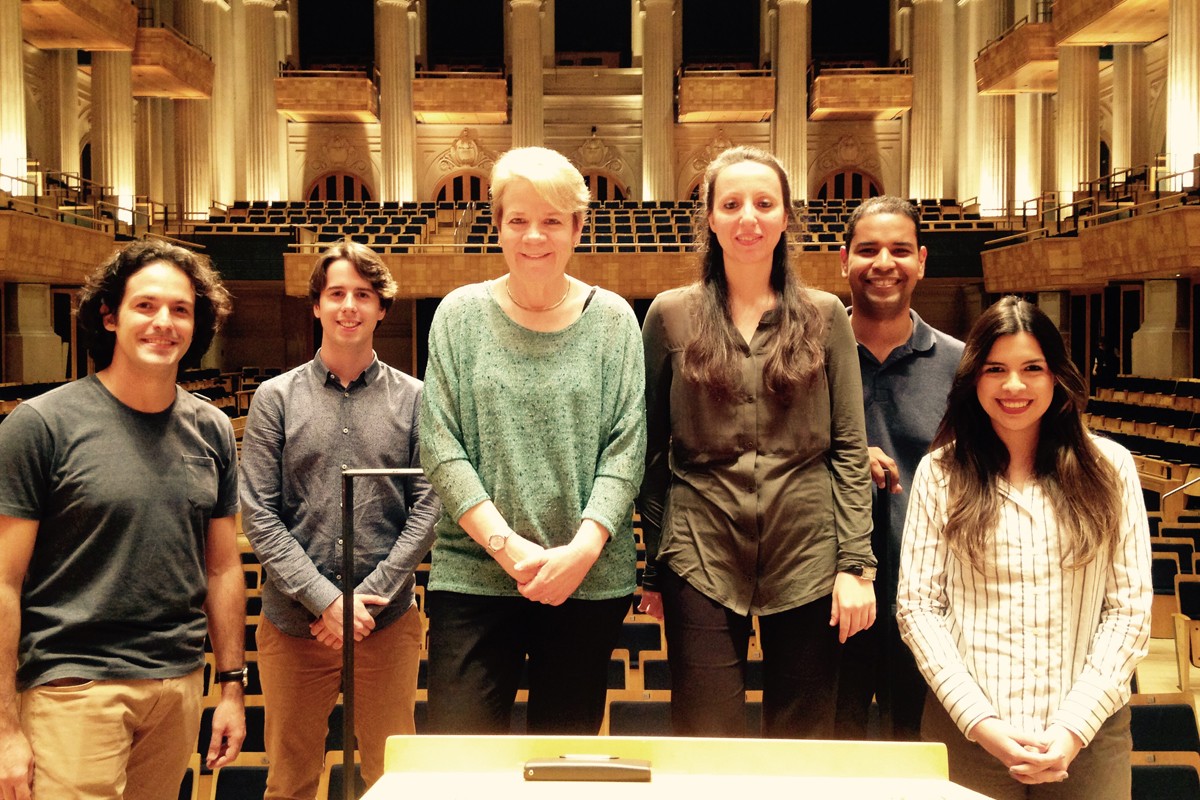 Grad student awarded international conducting fellowship
March 28, 2016 —
Mariana Menezes has won the coveted Conducting Fellowship with Marin Alsop at the São Paulo Symphony Orchestra in São Paulo, Brazil.
Menezes, a masters in conducting candidate in the Desautels Faculty of Music, was selected by renowned conductor Alsop to learn and work closely with the best professional orchestra in Brazil and to be part of the prestigious music academy in the country for eight months.
It runs from March 18 – October 14, 2016.
Mariana is also one of the 12 conductors selected from all over world to study with the Professor Emeritus of Conducting of the Royal Academy of Music Colin Metters in Portugal, where she will also perform with the Atlantic Coast Orchestra in May.