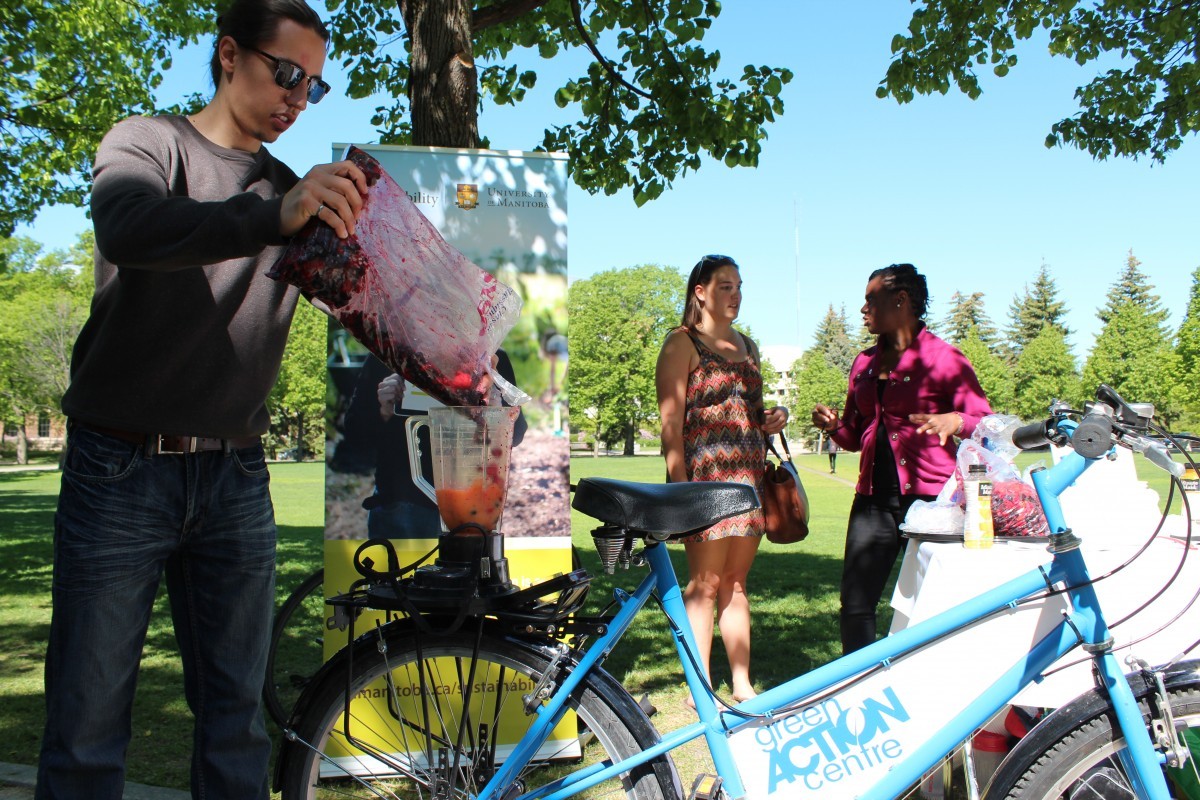 Go ride a bike
June 24, 2016 —
June 18-24, 2016 marks the third annual Bike Week Winnipeg and once again the University of Manitoba is taking part in the cycling celebration. Events and activities are being hosted throughout the week to encourage and empower individuals to hit the streets with their bikes.
The U of M is organizing a group ride to the St. Norbert Farmer's Market on Wednesday, June 22. The 6.6 km ride is open to anyone who wants to join other cyclists for a fun ride from campus to the market. A van will be provided to carry purchased food back to campus. Interested riders should meet at the main entrance of University Centre at 11:30 a.m.
Throughout the week a prototype bike locker will be showcased on campus. Three info sessions will be hosted during Bike Week to take a look and test out the new locker. Info sessions will take place on June 22, 23 and 24.
The Office of Sustainability is also encouraging students, faculty and staff to complete the online feedback form to help inform the new bike lockers. Every completed form will be entered to win a free bike locker rental.
The main event of Bike Week is Bike to Work Day, taking place on Friday, June 24. This annual event invites all commuters to get on their bikes and ride to work. Organizations across the city will set up more than 60 pit stops, each featuring unique prizes, activities and refreshments.
The U of M pit stop on the Fort Garry Campus will be located on Curry Place from 7:00 a.m. until 9:00 a.m. The pit stop will include:
Free coffee and pastries
Smoothies from the popular bike blender
Bike locker prototype
Health Sciences Graduate Student Association will also host a pit stop from 7:00 a.m. until 9:00 a.m. at the Bannatyne Campus in front of Brodie Centre.
If you're coming from just about anywhere north of the U of M, this handy video (and map over here) will help you avoid the busy part of Pembina that crosses over Bishop Grandin.
Don't forget your helmet either.