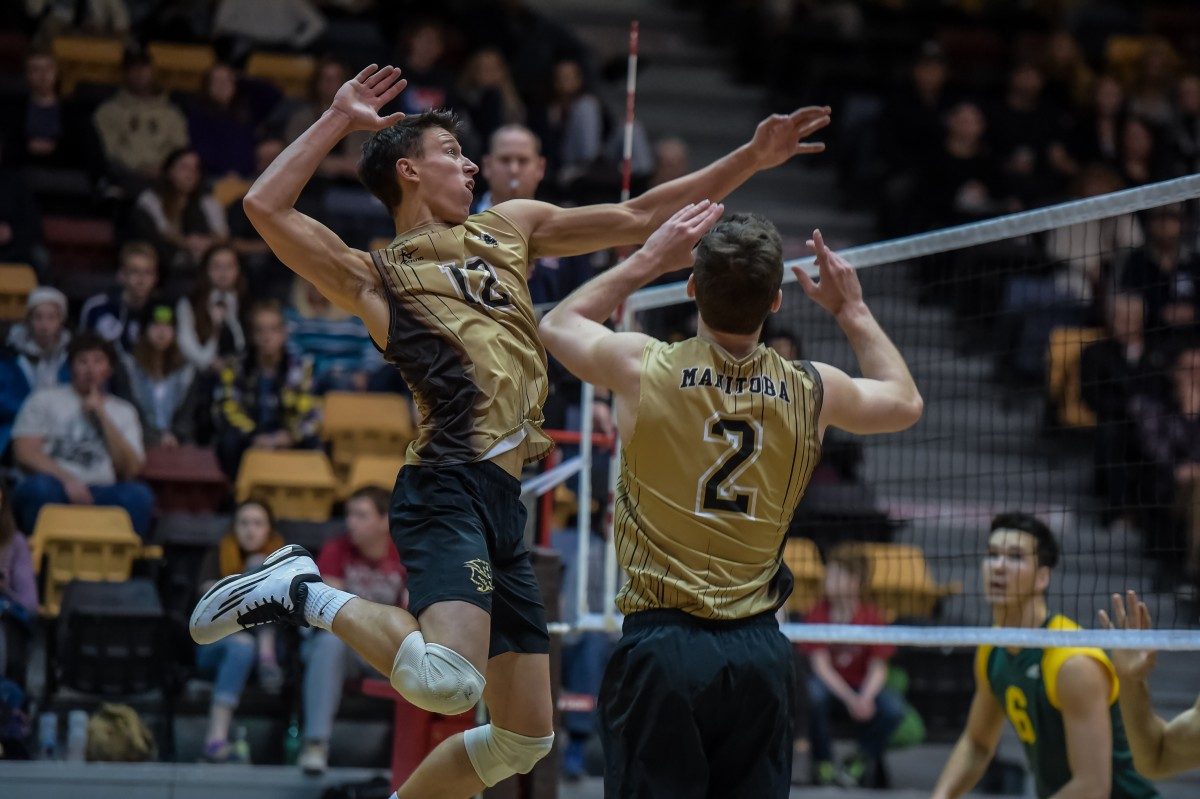 Cheer on the herd this weekend!
Pack IGAC and cheer on the herd this weekend for the conference title and ticket to the national championship
March 10, 2017 —
The University of Manitoba Bison men's volleyball team will host the Canada West Final Four March 10-11 at Investors Group Athletic Centre.
The Bisons finished regular season in first in Canada West, ranked second in country, with a 21-3 conference record. It's the second time they've ever hosted the Final Four, the last time being 2003-04.
The herd will play the first match on March 10 at 6:30 p.m. against UBC Thunderbirds. The second match will be played by the other two seeded teams advancing at a scheduled time of 8 p.m.
On the line is a berth into the U SPORTS championship held at University of Alberta in Edmonton March 17-19.
Fans are encouraged to attend and wear brown and gold to cheer on the Bisons.
Tickets will be available at the door during the two-day major sporting event. For more information check out gobisons.ca.