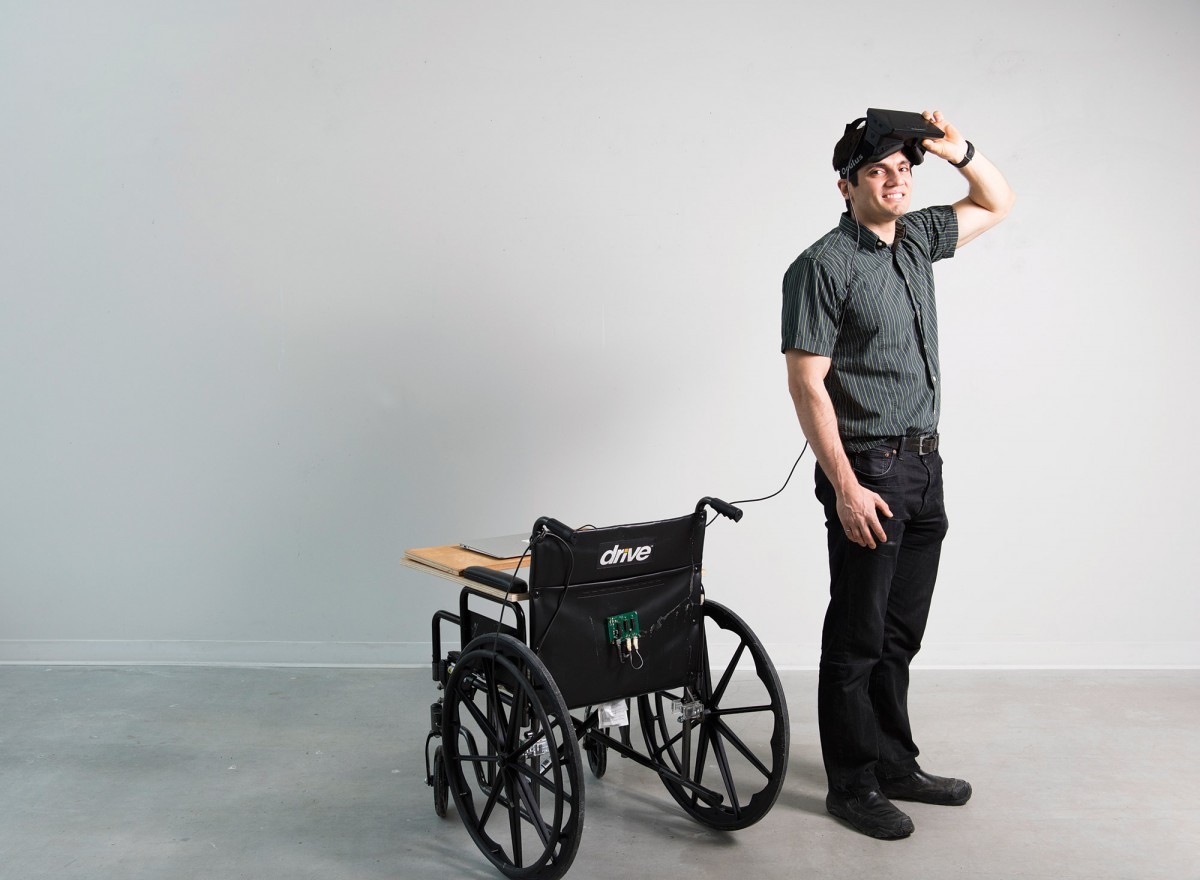 Globe and Mail: Working on my second PhD, my interest in Alzheimer's became a duty
September 1, 2016 —
As the Globe and Mail reports:
Ahmad Byagowi, a 34-year-old University of Manitoba student, just defended his second PhD in electrical engineering. His research focuses on creating a virtual-reality course to test people's spatial navigation skills since the loss of this ability can indicate early-onset Alzheimer's disease. He has also been developing a satellite with other students. As part of our "School's not out for Summer" series, we spoke with him about his work and why education is so important to him that he has sacrificed his past six summers.
I remember on the last day of my first PhD, before the defence, I was thinking, "This is my last day. I'm no longer going to be a student." And it was hard. I started working and then I thought – this is very geeky probably – but I thought, "I don't want to leave school at this stage." I was 27. I was like, "That's too early," and I decided to continue academia somehow.
I came to Canada from Austria as a postdoc. As I started to see patients with Alzheimer's, I thought [further research] is not an interest any more, it's more like a duty. So I told my professor, "How about if I turn this into a PhD so I can stay longer? Because I don't think I can do that much within a postdoc of two years." And she agreed.
So I started my PhD. Everyone was telling me, "Well, no one does this," and I responded, "Okay, well that's why I'll do it." I'm pretty sure a lot of discoverers, such as Christopher Columbus, when he was saying, "I want to sail across the Atlantic," they told him no one does it and he said, "Well, that's why I'll do it."
For the Alzheimer's research, basically, what we developed was something similar to a video game. It's virtual reality. Basically it's a video game of a three-storey cubic house.
The window is lit and you see the house appear in front of you. You approach the window within the shortest distance. How you perform gets benchmarked and used to assess your spatial ability. We tried it on people with early-onset Alzheimer's and saw it gets worse.
The good thing about our method is that we are checking something functional. Nowadays, technology for the diagnosis of Alzheimer's and dementia is with imaging. They ask you to do a CT or MRI and basically they rely on what they see visually.
The problem is when they see something visually, they tell you, "You have Alzheimer's," and you say, "Okay, what can we do now?" And it's too late. We thought we would come in and show something in terms of performance way earlier.
I could be in that spot in 40 years. This can happen to you or a family member – we have to think about finding solutions for these things. If I can do something, it's not just an option any more; it's more a duty. You have this power so you have responsibility with it so you have to do something. I see school more this way too.
Read more
Ahmad Byagowi also sat down for a Q&A with UM Today The Magazine. And, as president of UMSATS — the U of M satellite design team — he and his team will be featured in the upcoming fall edition of the magazine.
Research at the University of Manitoba is partially supported by funding from the Government of Canada Research Support Fund.