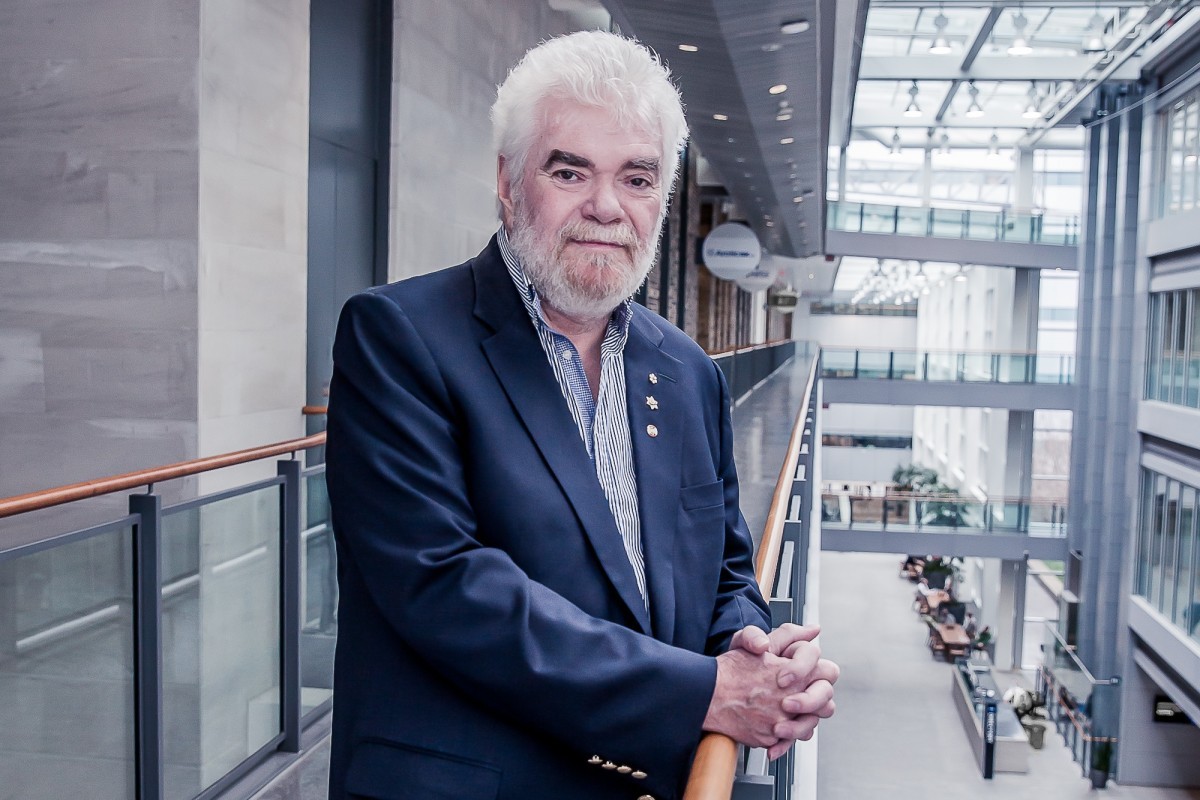 Globe and Mail: Deep-brain stimulation gave a renowned scientist with alcoholism his life back
December 16, 2019 —
The UM community wishes renowned researcher Dr. Frank Plummer all the best on his brave journey to improved health. His unwavering commitment to advancing research is demonstrated even as he battles personal challenges.
As the Globe and Mail reports:
Frank Plummer's research has helped save the lives of countless others. Now, the microbiologist and infectious-disease expert is helping scientists test an experimental treatment that may save his own.
Dr. Plummer, an Officer of the Order of Canada whose work, particularly in HIV/AIDS, has shaped prevention strategies internationally, is the first participant in a Toronto trial that is using deep-brain stimulation to treat alcohol-use disorder. The treatment is sometimes described as a pacemaker for the brain. A year ago, surgeons implanted two electrodes in his brain – and the tiny, electric pulses they constantly emit, he said, have helped him feel better than he has in more than a decade.
"It's given me my life back," he told The Globe and Mail recently. "I have a lot more joy for life."
Dr. Plummer said he relied on alcohol over the years to deal with daily life, from stress to grief to happiness. Since alcohol use is common and socially accepted, and because he limited his consumption to evenings after work, he did not realize his drinking was problematic until he learned his liver was failing in 2012.
Today, he said, he is not completely abstinent – that is not his goal – although he no longer drinks every day and does not crave it. With his newfound energy, he is writing a book and working on developing an HIV vaccine.
Read the full Globe and Mail story here, watch Dr. Plummer share his story with CTV here, and read the Winnipeg Free Press article here.