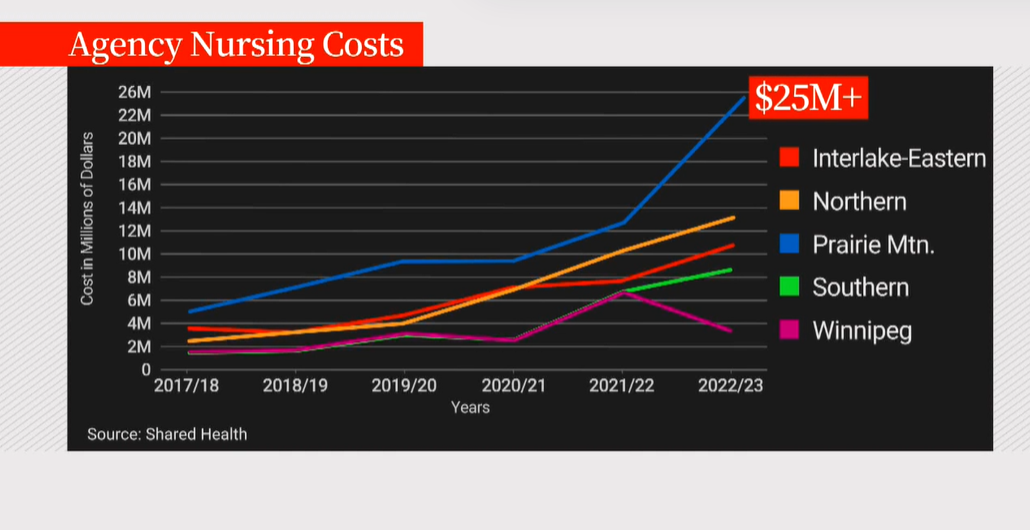 Global Winnipeg: A private form of nursing and its rising costs across Manitoba
September 12, 2023 —
The rise of agency nursing costs is seen as an unsustainable growth, with numbers climbing over the last six years in various Manitoba regions.
Each health region in the province, except Winnipeg, has experienced that increase last year in connection to private health agencies. This is according to data from Shared Health, obtained by 680 CJOB, which points to increased spending on agency nursing expenses by the Government of Manitoba.
For Sonia Udod, associated professor of nursing at the University of Manitoba, the trend of increasing costs isn't surprising. With nurses feeling overworked and exhausted, she said many are transitioning to the agency system and away from full-time paid work — all to take control over their own work.