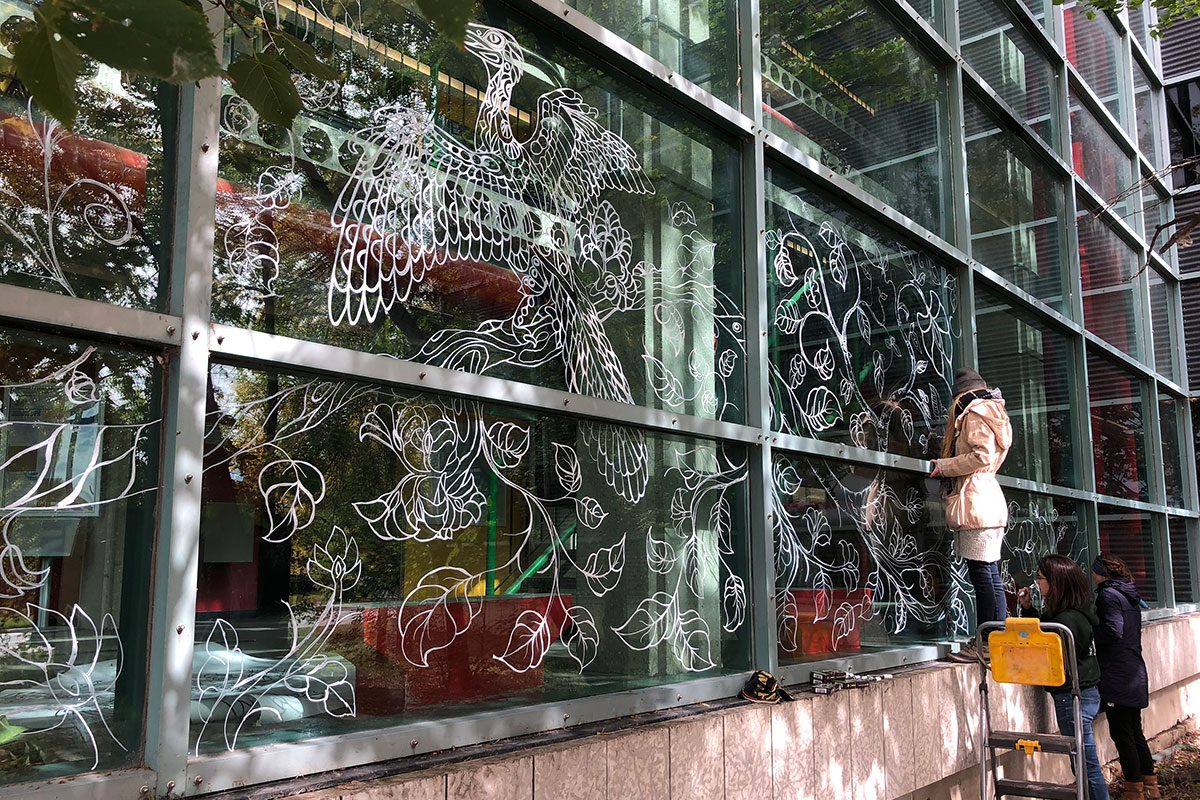 Global News: U of M staff and students use artwork to prevent fatal bird collisions
September 21, 2018 —
A group of bird researchers and artists at the University of Manitoba are painting campus windows in the hope of lowering the number of birds killed each year.
A number of windows that have been identified as being in high-risk areas are being decorated with liquid chalk and window decals.
"Recent research has shown that about 25 million birds a year are killed by windows in Canada, which is a very surprising and staggering number," biology professor Kevin Fraser told Global News Thursday.
Fraser said dead birds are found on campus on a daily basis. A big reason, he said, is because birds can't tell the difference between a real tree and a reflection…The group hopes to not only save birds on campus, but to inspire homeowners to decorate their windows as well.