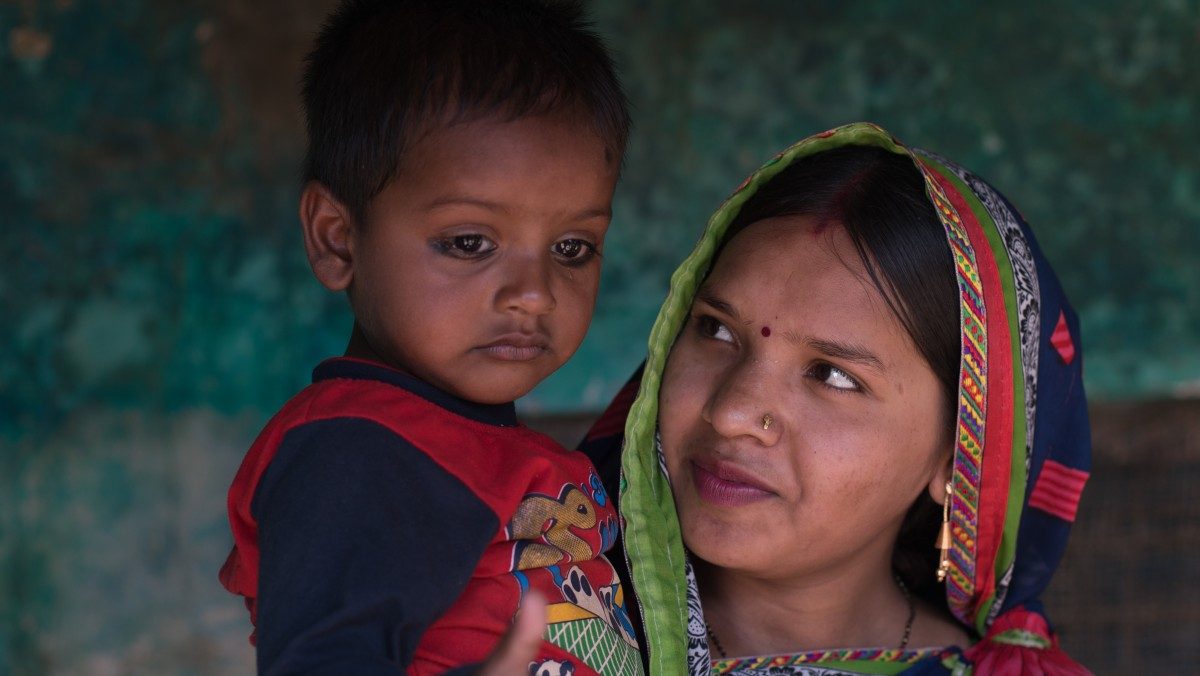 Manitoba's leadership in global health impacting millions
April 15, 2019 —
Improving people's health in impoverished communities across the globe takes much more than donations of medicine or medical equipment.
Real improvement – such as reducing child mortality and the spread of deadly disease – requires research, expertise, long-term planning and collaborative partnerships in the affected countries, global health experts say.
For nearly 40 years, the University of Manitoba has been a world leader and innovator in taking this approach and achieving measurable results.
"With permanent offices in India, Kenya, Pakistan and Nigeria, and currently more than 1,400 faculty, technical and project staff deployed, the U of M has projects serving catchment areas with a total population of over 700 million," said U of M President and Vice-Chancellor David Barnard.
U of M physicians and scientists have made a transformative impact, particularly in African and Asian countries, by forming partnerships to enhance the knowledge of local health-care workers, improve the design and delivery of health programs and influence health policy.
At a presentation on April 11 for community leaders, professors from the Centre for Global Public Health (CGPH) in the Rady Faculty of Health Sciences highlighted the centre's impacts globally and shared their vision for greater collaboration with governments, health agencies and academic institutions across the world.
"The University of Manitoba can lead that partnership process," said Dr. James Blanchard, U of M Canada Research Chair in epidemiology and global public health and director of the CGPH, which marked its 10th anniversary last year.
More projects to reach the "poorest of the poor" and to empower girls and women are especially needed, faculty members said.
The U of M's track record of working with governments to build the capacity of health-care systems has attracted high-profile supporters. The Bill & Melinda Gates Foundation, the World Bank and other funders have invested more than $125 million in U of M initiatives.
One U of M project in India focuses on improving maternal and child health in Uttar Pradesh – a state with a population of 200 million where more than 50 babies die for every 1,000 born.
Dr. Maryanne Crockett, a faculty member of the CGPH, shared a story from a nurse mentorship program that is part of the Uttar Pradesh project. An Indian nurse who had been trained through the program was visiting a rural hospital where twins had just been born.
"They were thought to be stillborn," Crockett said. "She went over to the babies, who had been placed in a bio-waste bag, and found they both had heartbeats. Based on the training she had received, she successfully resuscitated both babies. She was able to follow up and see that they were healthy one year later."
Blanchard introduced Dr. Ties Boerma, U of M Canada Research Chair in population and global health, as a world-class addition to the U of M team.
Boerma, who joined the U of M two years ago, was formerly the head of health statistics for the World Health Organization. He has worked extensively in Africa and is director of the international Countdown to 2030 for Women's, Children's and Adolescents' Health.
"Manitoba is special in having long-term partnerships in countries like India and Kenya," Boerma said. "Most universities don't have that."
The Dutch physician spoke about the U of M's international achievements in limiting the transmission of HIV/AIDS, improving access to family planning, and reducing maternal and child mortality.
Successful U of M-led approaches to HIV prevention, Boerma said, include promoting male circumcision and working directly with higher-risk populations, such as sex workers, to reduce transmission.
Family planning is being emphasized in Uttar Pradesh, where the U of M is supporting the government with research and technical collaboration to improve access to modern contraceptives.
U of M doctors and researchers contributed to lowering the number of global child deaths from 12.6 million in 1990 to 5.4 million in 2017. "We've made great progress," Boerma said. "But there are still big gaps in quality of care."
The leading causes of death among children worldwide are all preventable, he said, with good health care for mother and baby at the time of birth and with sanitation, nutrition, immunization and treatment of diseases such as pneumonia.
The Centre for Global Public Health's vision is to secure permanent, endowed funding and establish a state-of-the-art Institute of Global Health at the University of Manitoba. This sustainable platform will empower the U of M to forge a much more extensive international health network.
"We aspire to take this proud history we have, and the platform and partnerships we have developed, and move to the next level," Blanchard said. "If we can replace project-based funding with stable, ongoing funding, we can do so much more to increase access to health care for those who are most in need."
Watch a short video about the U of M's life-saving work in the state of Uttar Pradesh, India: