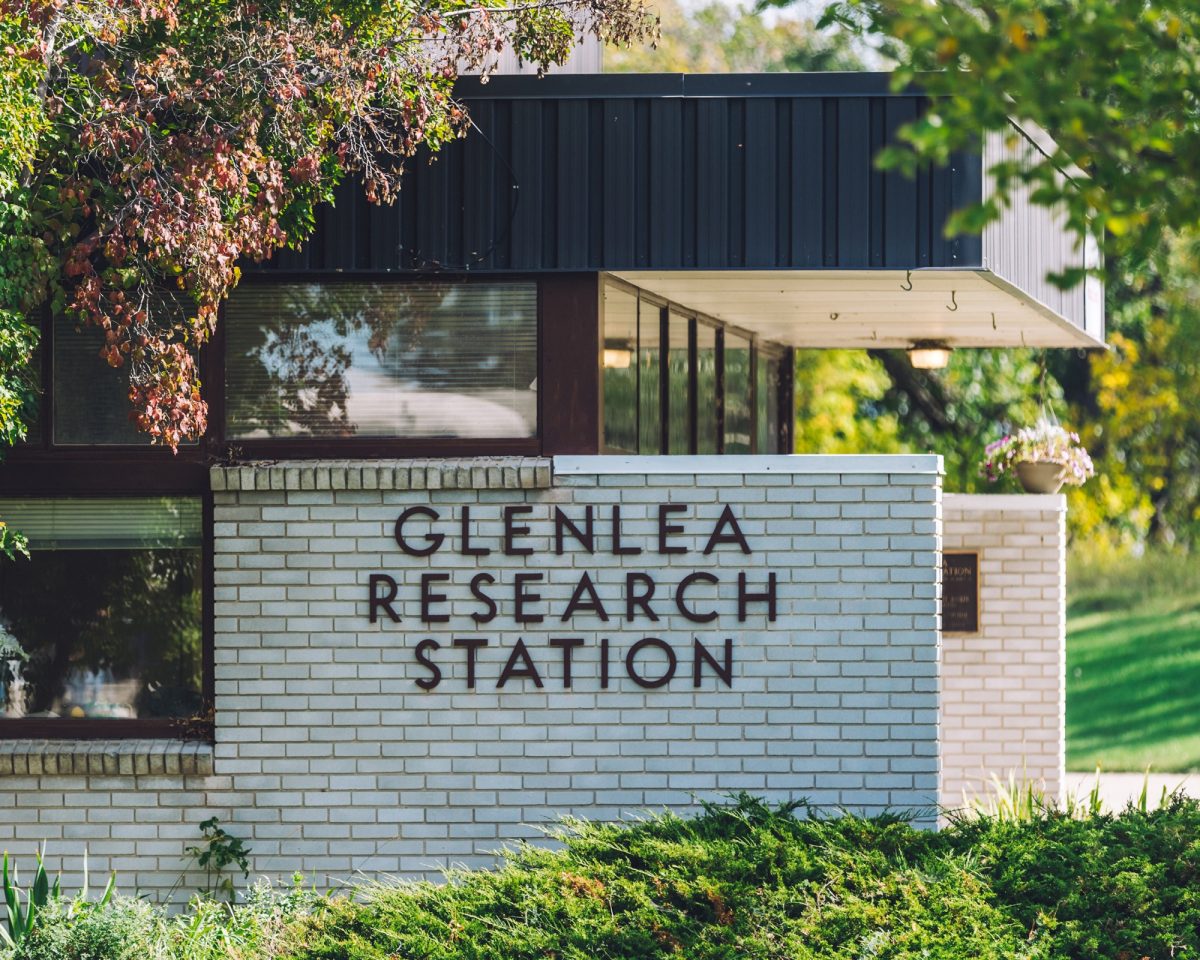 Glenlea Research Station teams capture industry awards
January 25, 2022 —
Glenlea Research Station (GRS) staff members in the Faculty of Agricultural and Food Sciences at the University of Manitoba have once again been recognized by their industry partners for excellence in both dairy and swine production practices.
Dairy unit
The members of the GRS dairy unit were presented with the Dairy Farmers of Manitoba highest milk value herd award in December, given for a combined milk value for fat and protein average per cow.
The Dairy Farmers of Manitoba Discovery and Learning Complex opened the summer of 2018, which includes a free stall barn with one milking robot and one feeding robot. The three full time staff led by Michael Hummel look after milking 48 cows and also support outreach, teaching and training activities for the general public, UM and Red River Polytech.
Swine unit
Since 2018, the University of Manitoba has partnered with swine genetics company Topigs Norsvin to collaborate on joint research projects and data capture at the research station.
Also recently, the Glenlea swine unit led by Archie Isit was presented with the Topigs Norsvin 28+ Club Award. This award is given to sow farms that achieve 28 or more pigs weaned/mated female for the one-year period ending month June 2021. The GRS swine barn registered 29.66 pigs weaned/sow.
GRS operations manager Jay Bourcier praised his staff members for their ongoing hard work through the pandemic, noting that their work efficiency and animal care skills are second to none.
"The Glenlea Research Station strives for excellence and it is wonderful to have our staff recognized by industry for all the hard work they've put in throughout the year. I am very proud of Mike and Archie, leading their teams towards this achievement. The dairy and swine teams are committed to the best animal care possible, and without their dedication each day these awards would not be possible," said Bourcier.
"In addition to their achievements in production and animal care, they are also committed to transferring those skills to other staff and students within our faculty, thus ensuring the future success of our units and that of Manitoba's livestock industry."