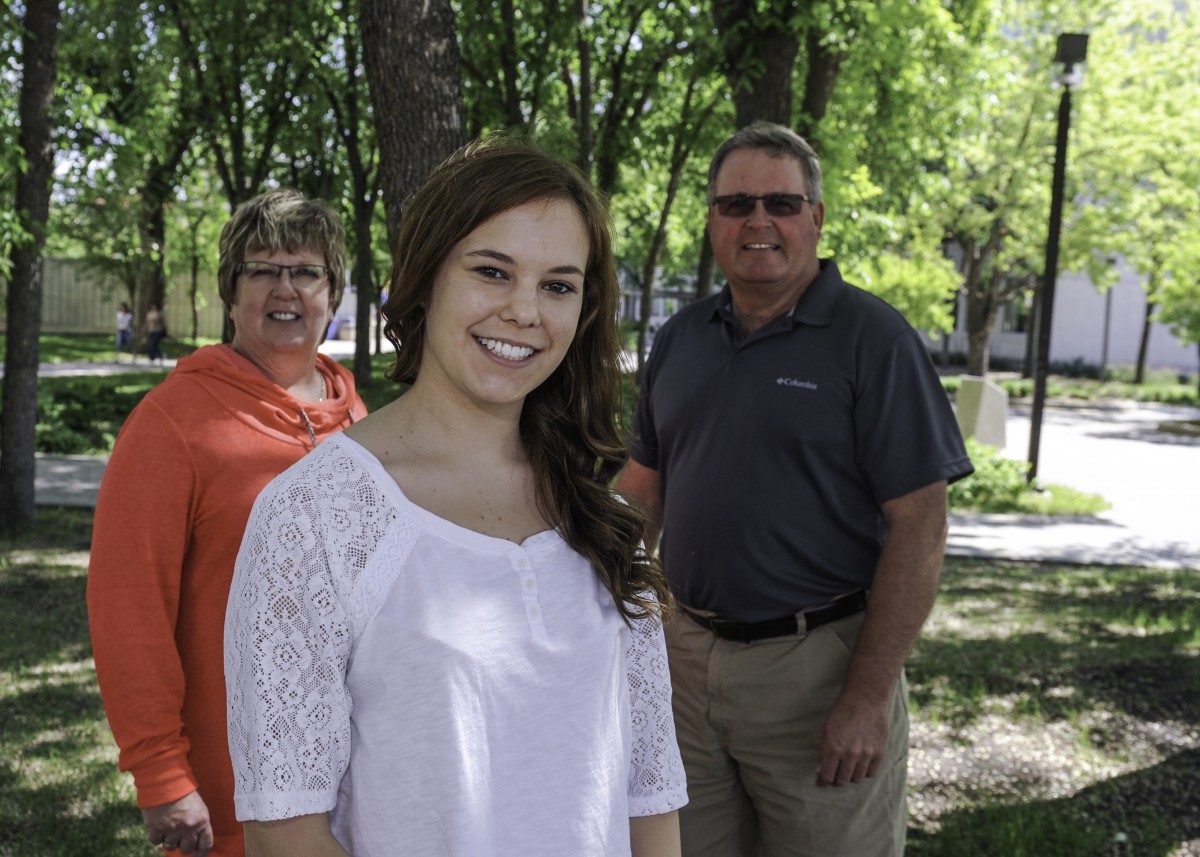 Giving new students a Head Start
May 23, 2018 —
On June 2, future University of Manitoba students, their parents and families are invited to visit the Fort Garry campus for Head Start, a half-day event designed to help them prepare for the first year of university by meeting faculty, staff and other students, exploring the campus and finding out about student services and supports. Students and their guests must register to attend as space is limited.
Head Start is an exciting opportunity for incoming students to get a sneak peek at the student experience and learn important information about registering and preparing to take classes at the university.
"Whether a student has accepted their offer of admission, or still isn't sure, Head Start is a great opportunity to learn more about what the U of M has to offer them," says Melissa Warden Black, Orientation and Transitions Coordinator. "We often hear that after attending Head Start, students feel more confident in their decision to attend the U of M."
Formal programming is specific to each faculty; a full agenda and check-in locations can be found on the Head Start website after May 28. Registered guests will receive a reminder on May 31 with details on where to arrive for their first session. Students are encouraged to check in 30 minutes before formal programming at their specified locations.
Head Start runs from 9:00 a.m. until 12:30 p.m. for University 1 (U1) students and 9:30 a.m. to 12:30 p.m. for faculties mentioned in the table below.**
Additional activities include a 45 minute campus tour and the Info Fair. Find out more here.
Don't forget to register by May 28 to ensure a spot! For more information, please email orientation [at] umanitoba [dot] ca
*If your faculty is not listed below, follow the U1 agenda.
**Faculty of Agricultural and Food Sciences, Faculty of Arts, I.H. Asper School of Business, Faculty of Engineering, Faculty of Science, Clayton H. Riddell Faculty of Environment, Earth, and Resources.