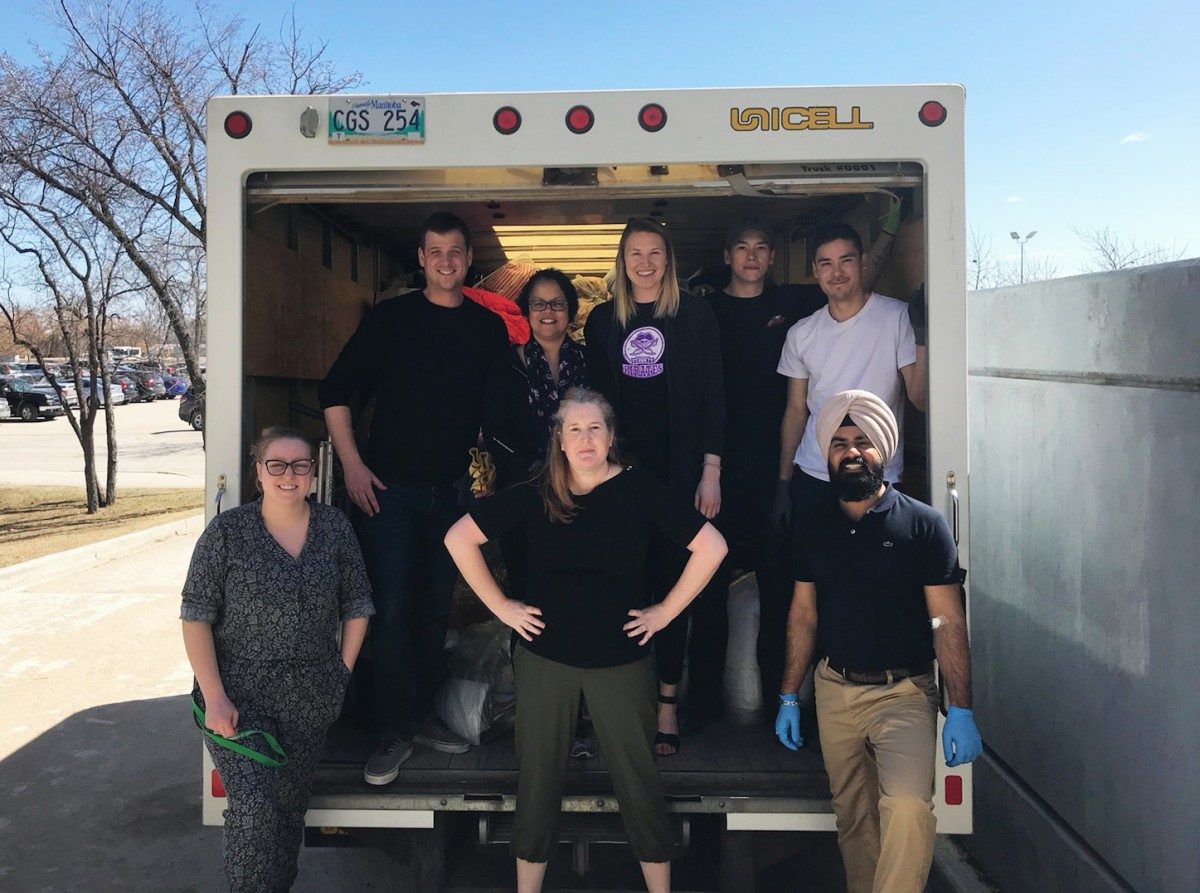 Give & Go Residence Move Out
Reducing waste on campus and helping those in need
May 3, 2018 —
Give your old items to someone in need and go enjoy your summer! That is what student residence were told once the winter term exams wrapped up. The Give & Go campaign is a partnership between the Office of Sustainability and Residence Life, in efforts of reducing waste during the busy mid-April residence move out. Throughout the two-week move out window, students were able to donate more than 4,000 pounds of items that potentially would have ended up in landfill.
Students moving were asked to donate unwanted furniture, clothing, household items, electronics and other items at several donation bins located in the lobbies of each of the student residence buildings. Thanks to the huge response from our residence community, this year's total was the largest amount of donated goods since this project started two years ago.
"Waste is always an issue for residence at peak move-out times, as often students are rushed to move out or have too many items to take with them. This amount of waste and abandoned items puts a strain on our care-taking and maintenance staff, and can often make the move-out process difficult. With the help of the Office of Sustainability, we were able to reduce the amount of abandoned property, reduce our waste on campus and give back to the Winnipeg community all at the same time", Carly Moffat, Associate Director of UM Residence Life explained the benefits from the Give & Go project,
Oyate Tipi Cumini Yape, an Indigenous non-profit organization who will distribute the items to women and children who are trying to better themselves by escaping poverty and/or abusive situations, picked up the donated items.
"We are very excited to partner with the University of Manitoba and we are looking forward to continuing the project next year. Thank you to everyone involved", says Oyate Tipi's Executive Director Millie Anderson.
The Give & Go move out project will be expanded next year featuring more bins and more locations to donate. The Office of Sustainability and Residence Life continue to create sustainable solutions for the UM student residents. If you have a project idea, email sustainability [at] umanitoba [dot] ca.
To learn more about Oyate Tipi, please visit their website at: http://www.oyatetipi.com/