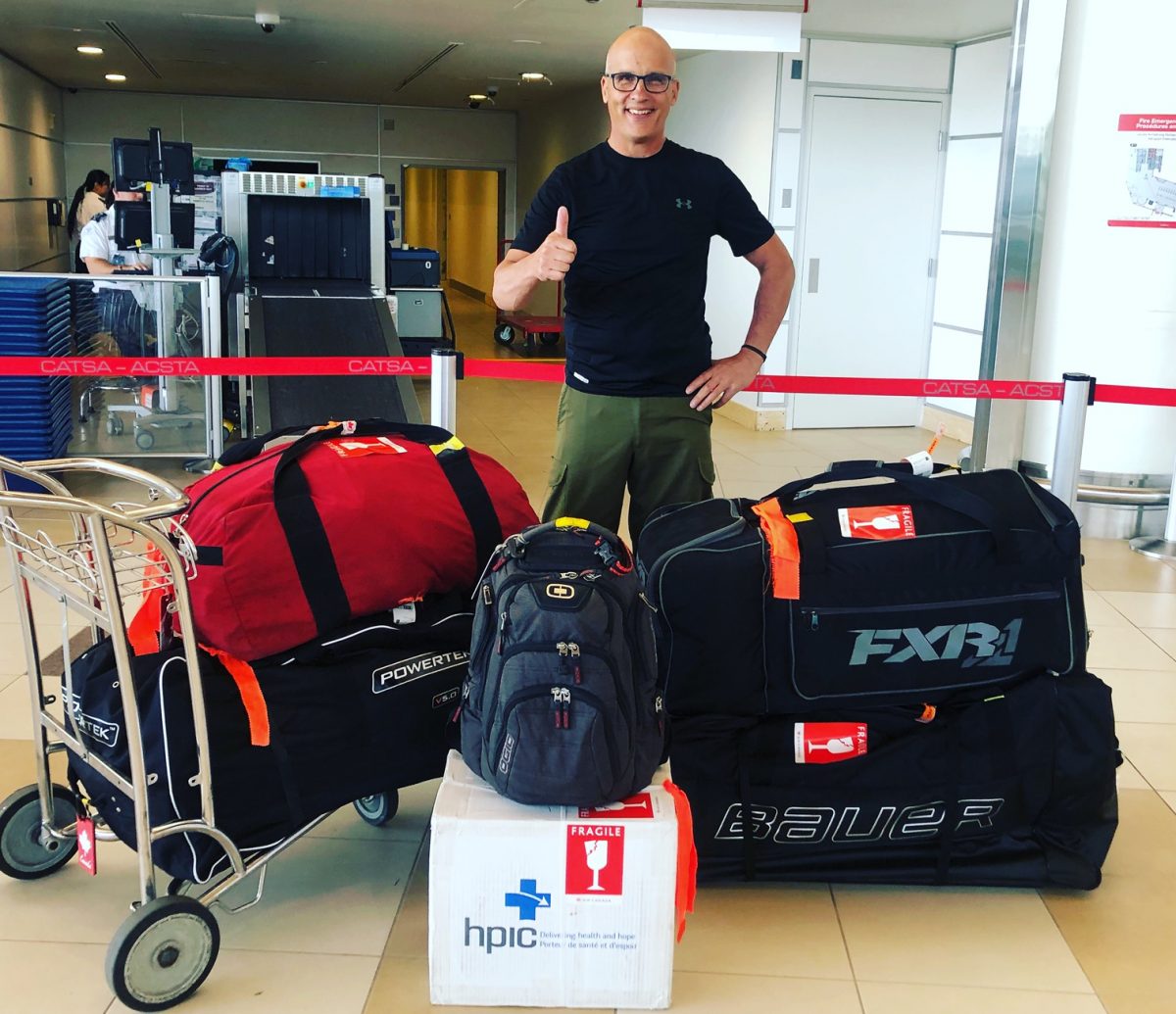 Gordon Giesbrecht brings resources and knowledge to Ukraine
In July 2023, Gordon Giesbrecht brought needed medical equipment and information about the cold to the frontlines in Ukraine.
October 10, 2023 —
When Gordon Giesbrecht, a professor with the Faculty of Kinesiology and Recreation Management, stood inside the airport in early July, his bags weren't filled with the usual travel gear. Instead of t-shirts and sunscreen in his carry-on, Giesbrecht carried three hockey bags and a carry-on filled with medical equipment.
Giesbrecht was boarding a flight to take him to the frontlines of Ukraine.
Few understand the importance of staying warm in dangerous situations more than Giesbrecht, whose work studies human responses to exercise and work in extreme environments. It's why Giesbrecht spent so much time of his summer organizing, prepping, transporting, and delivering tourniquets and warming materials for soldiers in Ukraine.
"Trauma makes you get cold faster, and being cold makes all the effects of trauma worse," said Giesbrecht.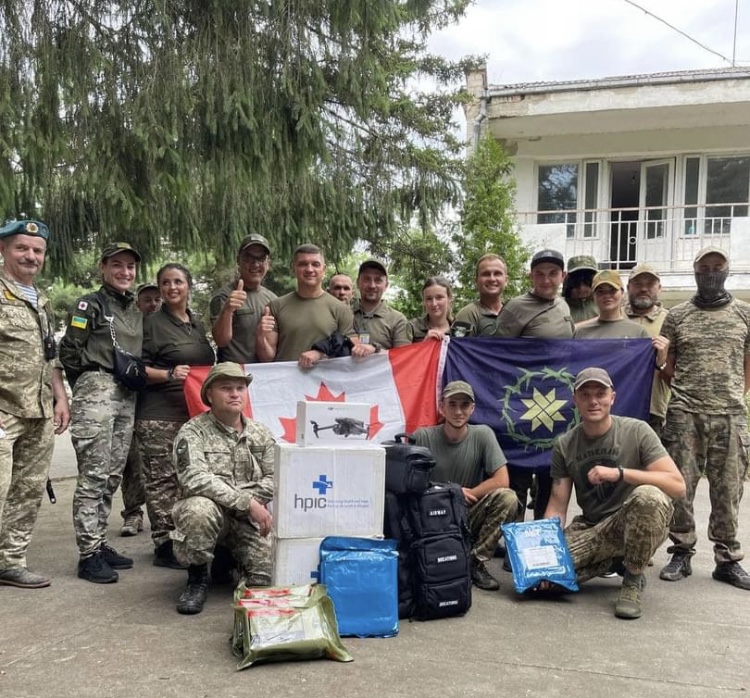 Giesbrecht organized the collection and distribution of roughly $50,000 worth of specialized medical equipment to help keep the soldiers on Ukraine's front lines warm during instances of trauma.
"The idea was, take it over there and get it to a place called Lutsk, which is in western Ukraine," said Giesbrecht. "And then to a stabilization point just ten miles from the front."
Giesbrecht travelled to Ukraine in partnership with his local church in Winnipeg, Soul Sanctuary, and their partners, Assemblies of God church in Lutsk, Ukraine. Giesbrecht said the church in Ukraine began acting as a support hub for the many displaced people moving from the eastern side of the country towards Poland. However, more recently, the church has focused on taking humanitarian aid east to places that have been at war or are still engaged in active conflict.
The Winnipeg-based church and donors from within and outside their community helped raise the money for the equipment. Giesbrecht also reached out to his broader network in the medical equipment industry to help bring everything together.
Despite a few lost bags during travel, the equipment arrived at its target destination.
"It was a lot of mental grief trying to deal with it, but it's all there, and all in place, and everybody's happy to have it," said Giesbrecht.
But having the proper equipment is only half the battle. Giesbrecht spent part of his twelve-day trip sharing his expertise in human hypothermia with the doctors, support staff, soldiers, and many more on the frontlines.
Giesbrecht said that while he thought most people there would be familiar with the information he was sharing, he was surprised by how new some of it was to them.
"A lot of the stuff that I was talking about was new information or was correcting some old wives tales," said Giesbrecht. "It was very positive that the stuff we've been working on all these years was relevant for these folks."
Giesbrecht was named an honorary Chaplain within the Ukrainian Military. Chaplains extend helping hands to communities by offering guidance, practical aid, and a message of hope to those affected by war.
Giesbrecht said he was proud to have the chance to share the knowledge he's worked on during his time with the University of Manitoba. He added that the opportunity to help correct improper information made the entire experience more rewarding.
While Giesbrecht is undoubtedly busy with the new term back in session, set to be his last term with UM as he is preparing to retire at the end of the year, that hasn't stopped him from planning, organizing, and gathering supplies for his next trip to Ukraine in November to help wherever he can.