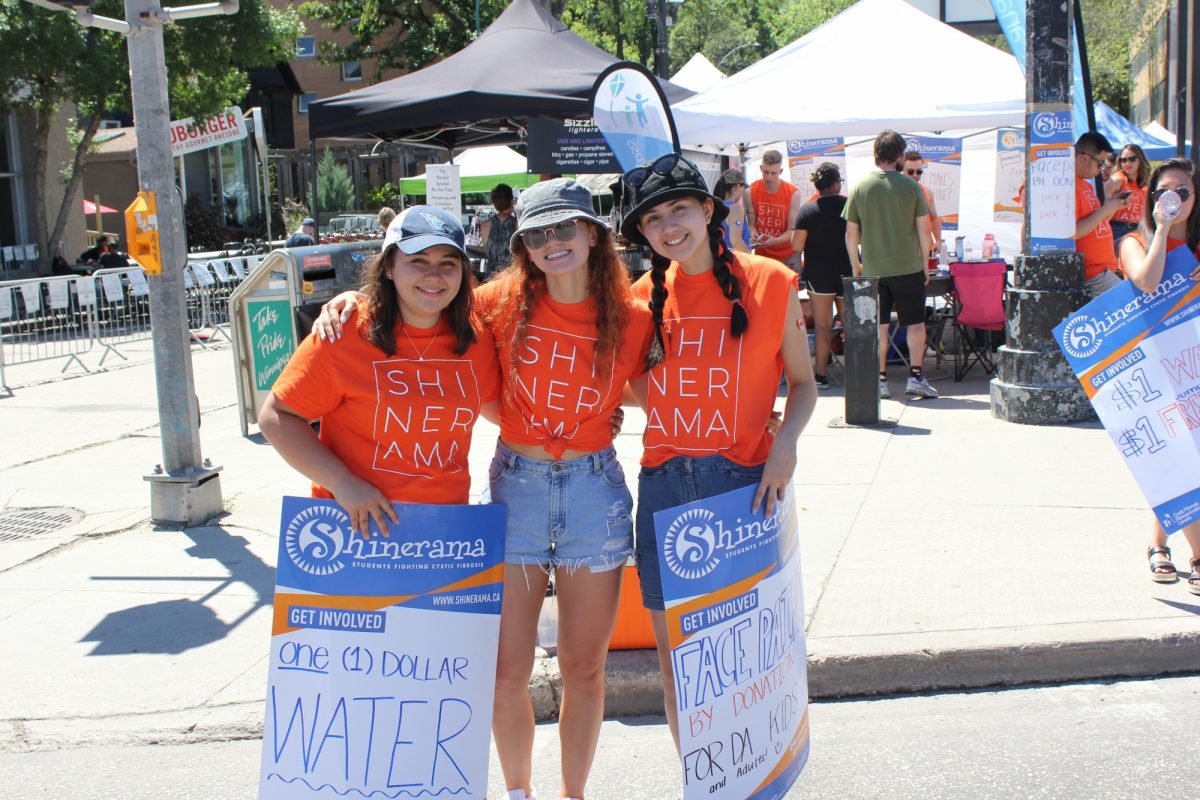 Get your shine on for cystic fibrosis!
September 12, 2019 —
It's hard to miss 200+ volunteers in bright orange t-shirts. At the U of M, this can mean only one thing – it's Shinerama season.
Shinerama is Canada's largest post-secondary fundraiser in support of Cystic Fibrosis Canada. Over 35,000 student volunteers from 45 Canadian universities and colleges across the country come together every year to make a difference in the lives of those battling cystic fibrosis (CF). Student volunteers all over Canada are shining shoes, flipping burgers, washing cars and doing whatever it takes to raise crucial funding to fight CF.
At the U of M, the Commerce Students' Association at the Asper School of Business organizes Shine Toba. In 2019, Shine Toba will host two Shine Days; one targeted to members of the U of M community, and the other day being a city-wide Shine Day. During Shine Days, volunteers will be shining shoes and collecting donations to fight CF. Shine Day Internal will also include alpacas and free Chaeban ice cream by donation!
These events are in addition to the various fundraisers for the cause that took place over the summer months – which, according to Shinerama Co-Chairs Anna Mackay and Sam Burrage, have already raised over $10,000.
Shine Day Internal

Thursday, September 19, 2019
Duckworth Quadrangle, east of 66 Chancellors Circle

Shine Day External

Friday, September 20, 2019
Ten Shine Sites throughout Winnipeg

Shine Trivia Night

Thursday, October 3, 2019
The Hub
Theme: "The Office"

Shinerama Social

Friday, October 18, 2019
Upstairs in the Village
Shine Toba is still accepting volunteers to help shine shoes and collect donations at both Shine Days. Click here to volunteer or donate.
About CF
CF is the most common fatal genetic disease in Canada, claiming the lives of many children and adolescents each year. Although the disease is known to have an effect on multiple areas of the human body, it most commonly affects the digestive system and lungs. CF symptoms vary from person to person, however most suffer from the inability to properly digest fats and proteins, vitamin deficiencies that occur from absent pancreatic enzymes, and chronic infections. The most common cause of fatality is the gradual loss of lung function.
In 1960, a child diagnosed with CF was not anticipated to survive long enough to attend Kindergarten. Thankfully, with the money raised for Cystic Fibrosis Canada since, the life expectancy is now well over 50 years of age.