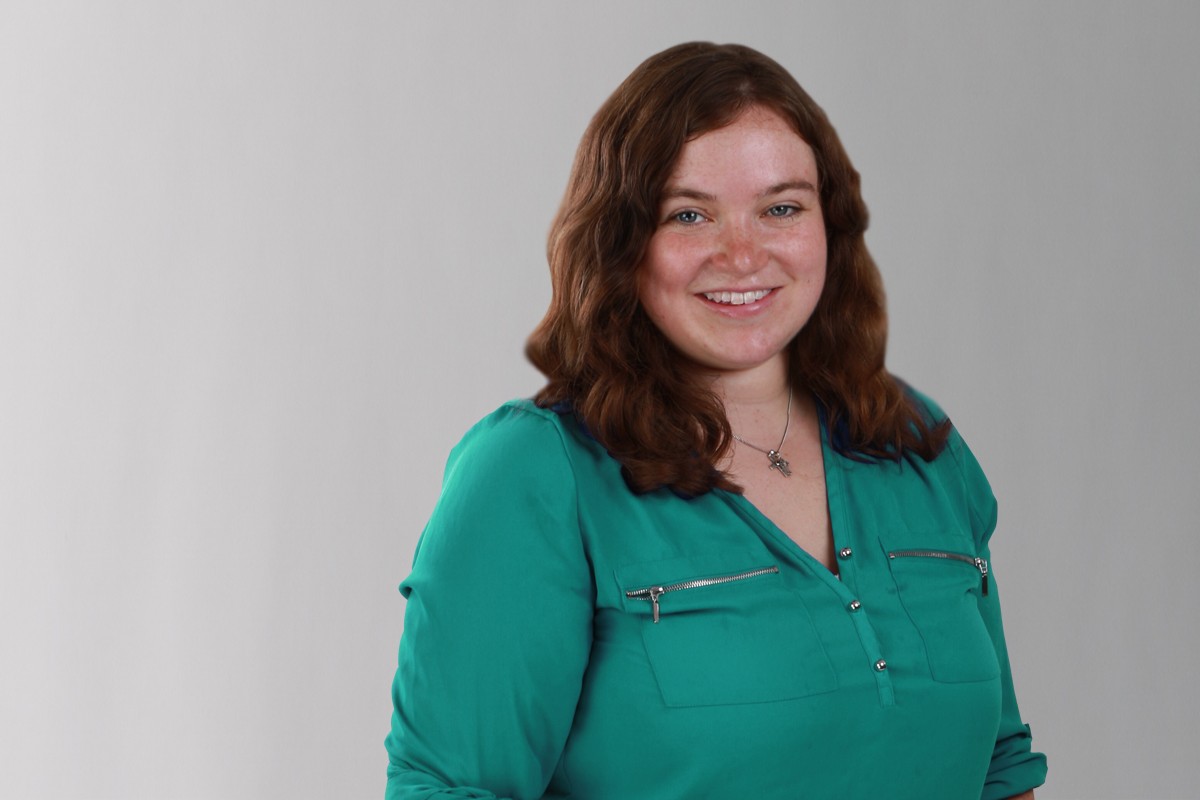 Get to know our 2016 Vanier Scholars – Chantale Cenerini
"There was a little bit of jumping and screaming… I would not have been able to get through the past year without the support of my whole family."
October 16, 2016 —
Chantale Cenerini is playing a part in the revitalization of Indigenous languages in Canada; her doctoral research focuses on understanding and supporting the vitality of Michif, the language of the Métis people. She will conduct a comparative study across communities in Manitoba and Saskatchewan. An emerging researcher in Indigenous linguistics and herself Métis, she is committed to her research and the impact it will have within the community. She is one of four U of M students to receive the 2016 Vanier Scholarship.
At the U of M, Cenerini joins the only mentorship network of linguistic and Indigenous scholars whose research expertise aligns with hers. She benefits from her advisor, Nicole Rosen, who is the only professor in Canada who specializes in the Michif language, which is spoken in communities in Saskatchewan, Manitoba and North Dakota.
Cenerini spoke to UM Today about receiving the Vanier Scholarship.
UM Today: What do you like best about doing your PhD?
Chantale Cenerini: One of the things I like best about my PhD program is to be able to contribute to something meaningful not only to academia, but also, more importantly, to communities whose languages I am working with. There has been an awakening to the need for better, healthier, nation-to-nation relationships in Canada, a goal which cannot be achieved without giving deference to language, and I am happy to play even just a small part in this journey. I am grateful for the opportunity to do more applied work throughout my program, and I hope that its outcomes can directly benefit the speakers I will be working with as well as their communities.
What has been one of your most memorable experiences at the U of M so far?
Last year was the first year of my program, and I really enjoyed going to classes again and being able to learn from great teachers and mentors in the department of linguistics. I am truly grateful for the opportunities I have been given so far by my supervisor and other colleagues: for example, planning conferences and working with the Algonquin Linguistic Atlas, a terrific user-friendly pedagogical tool created out of Carleton University, which showcases variation in Algonquin languages from Alberta to Labrador.
How did you feel when you found out you had received the Vanier Scholarship?
It was surreal to check my emails after coming home from a long day of classes and read the message from the selection committee. I was very happy. It is extremely rewarding to have a national research council such as the Social Sciences and Humanities Research Council support the work I am doing in such a significant manner and put Indigenous language revitalization at the forefront of research priorities.
Who was the first person you told after finding out you received the Vanier Scholarship? How did they react?
My husband and parents were in the room when I found out, and the excitement was certainly palpable when they got the news. There was a little bit of jumping and screaming… I would not have been able to get through the past year without the support of my whole family – my husband, my parents, my siblings and my in-laws. This honour belongs to all of them as well.
What keeps you busy when you're not pursuing your research?
Well, I have had quite the busy year. I gave birth to my beautiful daughter, Anna, mid-semester last year, and have been balancing school and family ever since. Every moment I am not pursuing my research is family time and I wouldn't have it any other way! I feel really blessed to have a wonderful family and, at the same time, be able to work on something about which I am truly passionate.
Fast Facts:
Cenerini has an impressive record of academic achievement as demonstrated by the 4.30 GPA she achieved on her master's coursework.
She has presented her research at seven local, national and international conferences.
As a volunteer, she has served as a catechist at Saint-Norbert Parish, a soup kitchen worker at Souls Harbor Rescue Mission, and a resource person at Centre Flavie-Laurent Centre, a low-income resource centre.
She is a skilled polyglot. Fluent in French and English, she has knowledge of the Cree language, can read and write Cree syllabics, is literate in Spanish, has functional skills in Italian, and briefly studied German.