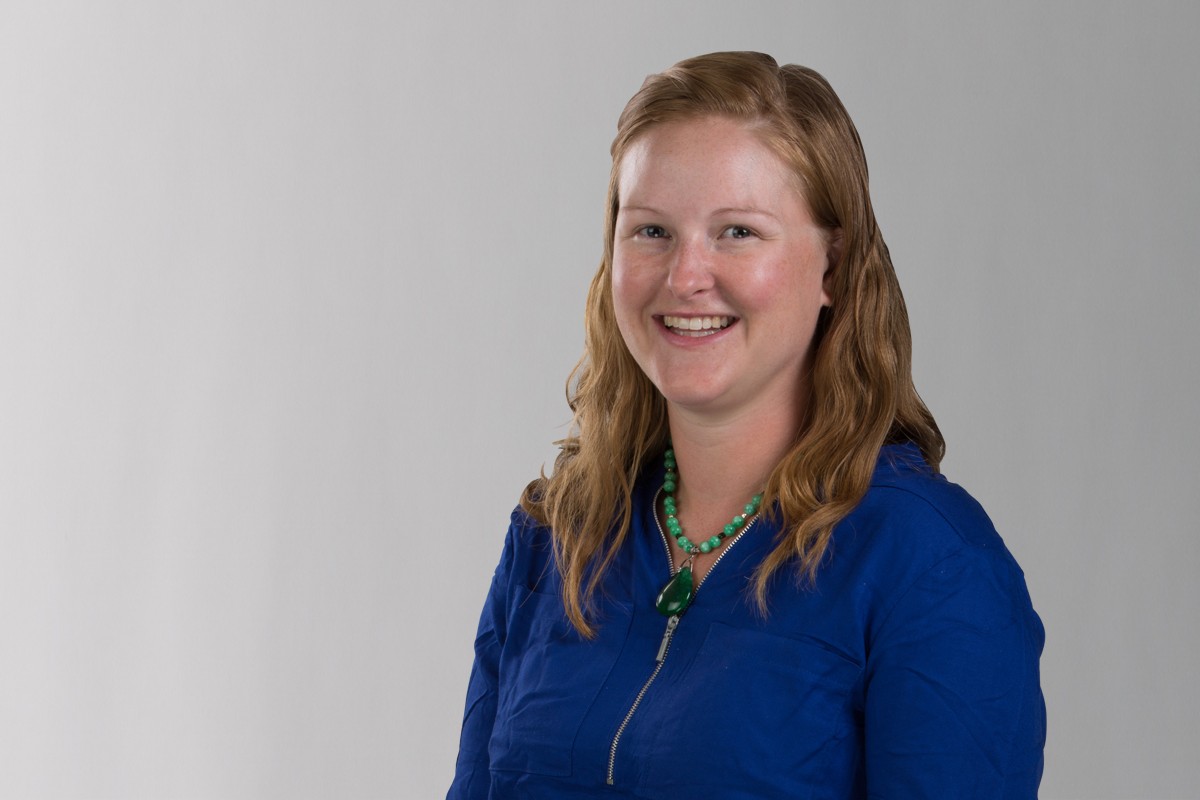 Get to know our 2016 Vanier Scholars – Kayla Moore
"I was working from home the day I got the phone call from the Vanier office. I woke [my sister] up to tell her. She was very proud of me, but less surprised than I was."
October 12, 2016 —
Kayla Moore is an emerging researcher with an impressive academic record who is dedicated to the environment and her community. She is one of four U of M students to receive the 2016 Vanier Scholarship.
For her undergraduate degree she studied environmental science at the Clayton H. Riddell Faculty of Environment, Earth, and Resources at the U of M. She concluded her bachelor's degree with an international exchange at Flinders University in Adelaide, Australia. She is passionate about sharing her expertise through service to her rural community as the president of the Cherry Point Cottage Owners' Association and as a member of the Oak Lake Aquifer Management Board.
As part of her studies in the Faculty of Engineering, Kayla's PhD research will investigate the potential of geothermal energy as a power source in the Canadian prairies and groundwater flow and transport in saline sedimentary formations. She was initially enrolled as an MSc student, but was able to transfer to the civil engineering PhD program due to her success in her graduate program.
Moore spoke to UM Today about receiving the Vanier Scholarship.
UM Today: What do you like best about doing your PhD?
Kayla Moore: I love the opportunity to pursue research, put my personal creativity into my work and study groundwater. I first took a groundwater course on an international exchange to Flinders University in Adelaide, Australia; that is when I decided I wanted to pursue graduate studies in groundwater. It took me two years before I returned to graduate school, mostly due to logistical issues – my partner and I live about 300 km from Winnipeg. Fortunately, the work I do allows me to pursue my passion for research, while still living primarily in rural Manitoba. It's an amazing opportunity.
What has been one of your most memorable experiences at the U of M so far?
I completed my undergraduate degree at U of M, as well as returning for my Master's and transfer to the PhD program, so I have many great memories. Since I enrolled in graduate studies in Engineering, most of my memorable experiences have been getting to know the other graduate students. The majority of my colleagues are international students, and learning about their cultures and educational experience in Canada has been eye opening for me. I travelled to India for a research project this summer, and discussing my trip with my Indian classmates before I left and after my return enhanced my experience.
How did you feel when you found out you had received the Vanier Scholarship?
I felt really blessed. I'm not sure how else to describe it. I also felt very surprised and a bit of disbelief. I like to keep my head down and work hard; I have strengths, but I am usually more aware of my weaknesses.
Who was the first person you told after finding out you received the Vanier Scholarship? How did they react?
I was working from home the day I got the phone call from the Vanier office. My sister was an evacuee from the Fort McMurray wildfire, and was staying at my house. I woke her up to tell her. She was very proud of me, but less surprised than I was.
What keeps you busy when you're not pursuing your research?
I live in Cherry Point, Manitoba on the north shore of Oak Lake; we spend a lot of time boating and floating in the summer, and fishing in spring and winter. I play ladies' hockey and fastball with Westman Fusion, out of Reston, Manitoba; it's as much a therapy session as a game most weeks. I also spend time volunteering with the Cherry Point Cottage Owners' Association, and gaining teaching experience volunteering or working with Fort La Bosse School Division. I am enrolled in the Certification in Higher Education Teaching program at U of M to develop my teaching skills. I have been "learning" guitar since the summer of 2010 when I first began working at the Experimental Lakes area. The final thing I like to do is travel, near or far. Thankfully my family shares in many of these activities, so we get to spend quite a bit of time together.
Fast Facts:
Moore's hard work resulted in her achieving a GPA of 4.25 on her graduate coursework, supported by numerous distinctions, awards and prizes.
Keen to gain teaching experience, she serves as a substitute teacher in her local school division.
Committed to her community, Moore is the president of the Cherry Point Cottage Owners' Association, board member of the Cherry Point Playground Association, and a member of the Oak Lake Aquifer Management Board.