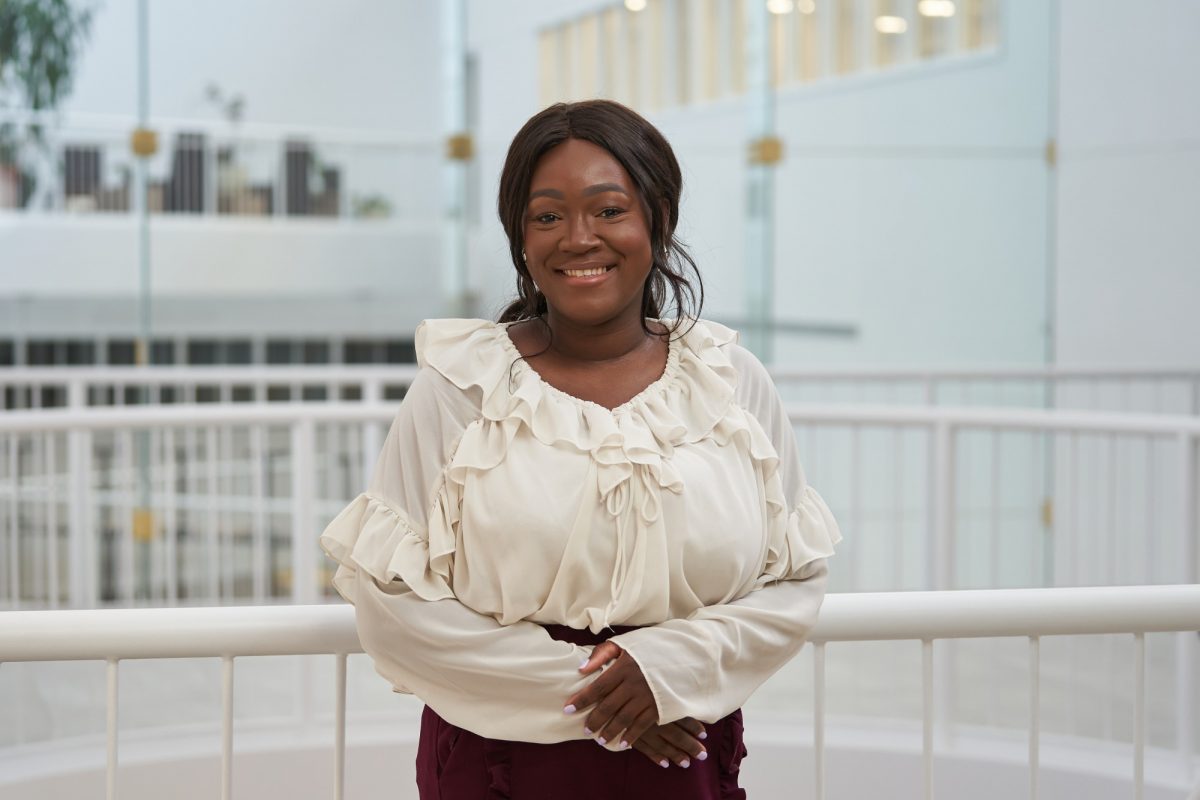 Get to know Carine Bado, entrepreneur and Stu Clark Centre Venture Coach
Bado shares insights about supporting UM entrepreneurs
February 15, 2023 —
When Carine Bado, Venture Coach at the Stu Clark Centre for Entrepreneurship (SCCE), speaks about the entrepreneurial mindset, she acknowledges that it can be a blessing and a curse. The mindset that garners satisfaction from seeing a need and addressing it is the same mindset that can be overwhelmed by ideas and possibilities without always having a mentor to turn to.
Fortunately, for any UM student interested in entrepreneurship, Bado and the Venture Coach Program are here to help at any stage of the journey.
Q: Could you describe what you do as a venture coach here at UM?
A: The Venture Coach Program is a free resource for students across faculties that are interested in learning more about entrepreneurship. We offer one-on-one support in pursuing entrepreneurship. Students could be looking for the next step for their business, the process of coming up with a strong business idea or how to write a business plan. So, I cover many topics about entrepreneurship, and I provide that guidance and support to students.
Q: Do students need to have a complete business idea before they meet with you?
A: With an idea, or with no idea, everybody's welcome to chat with a venture coach! Sometimes just having a conversation or learning about entrepreneurship can open someone's eyes as to why it is right for them. Everybody's welcome to ask questions.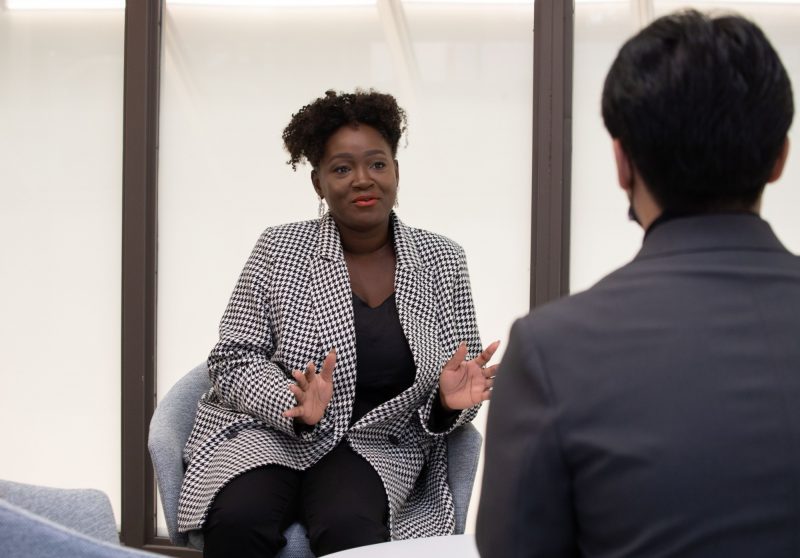 Q: Do these conversations inspire your own entrepreneurial drive?
A: Yes, absolutely. I think the reason I became a venture coach is to help people. I find so much fulfillment from providing support to students or anybody who comes to the centre and feels lost. Even as an entrepreneur, it's a core part of my personality and my purpose in my professional career. Becoming a venture coach was an extension of that.
Q: What has your entrepreneurial journey been so far?
A: Yes. I have [pursued] entrepreneurship in different industries. My introduction to entrepreneurship was through songwriting and learning about how to copyright a song and promote myself. That was also my first step into learning about how I can use my ability to provide support, emotional support through a song, while also achieving something for myself.
I opened my own consulting practice where I offer financial literacy workshops and coaching. I primarily work with women entrepreneurs and small business owners that are struggling to understand the financials. I started on Instagram, providing content on financial literacy. I had a genuine intent to help women entrepreneurs grow, learn and not close doors.
I like the fun side, and I get that from working with students at UM. I have a completely different approach with, let's say, a single-mom entrepreneur, a Black entrepreneur or an Indigenous entrepreneur. So, [that variety] helps me stay creative to answer someone's needs.
Q: What is the entrepreneurial voice saying here at UM? What do you hear here?
A: I feel like the voice is saying that entrepreneurs need support. That's something that comes up a lot when I meet with students. Entrepreneurship is not a traditional career path, so it requires a lot of support.
Entrepreneurs struggle with mental health. For example, February is Black History Month, and we hear stories of people quitting because they felt alone. They didn't feel understood. There were no resources to address their specific needs. When I was at school, I wished I had someone for that knowledge and interaction.
Q: What has it been like pursuing entrepreneurship with your family and being raised in that environment?
A: I always say my sisters are the reason why I decided to become a consultant because it was so hard working with them! [Laughs.] No, it's fun. I grew up in a very entrepreneurial family. My dad owned one of the biggest plantain farms in Ivory Coast, and my mum owns a restaurant.
When we came to Canada 15 years ago, my sister and I brought shea butter [from Ivory Coast], and we would make our own little mixture. Shea butter is now one of the main ingredients in skincare and haircare, but 15 years ago, there wasn't really any here in Canada.
We came up with a family e-commerce, and we started to produce shea butter hand cream and lip balm. We had different retail partnerships, and we were doing markets like Third + Bird here in Manitoba. I was leading the business plan writing, the accounting and a little bit of marketing. I've learned because I had that first experience with my sisters.
Q: What's your advice for any UM student who wants to pursue entrepreneurship?
A: Know yourself. I think it's important to go after the things that are in alignment with yourself. When you come to see a venture coach, we go through a personal analysis, and I help students understand what is it that they like and how that can be translated into entrepreneurship.
Entrepreneurship is such a big word, but when you take it as a learning experience—to learn about yourself, and find out what you're vibing on—it's already a win. I encourage people to check out the Stu Clark Centre for Entrepreneurship and the programs that we have.
________
Any UM student looking to engage their entrepreneurial mindset can visit the program website to learn more or to book a meeting with Venture Coach Carine Bado.