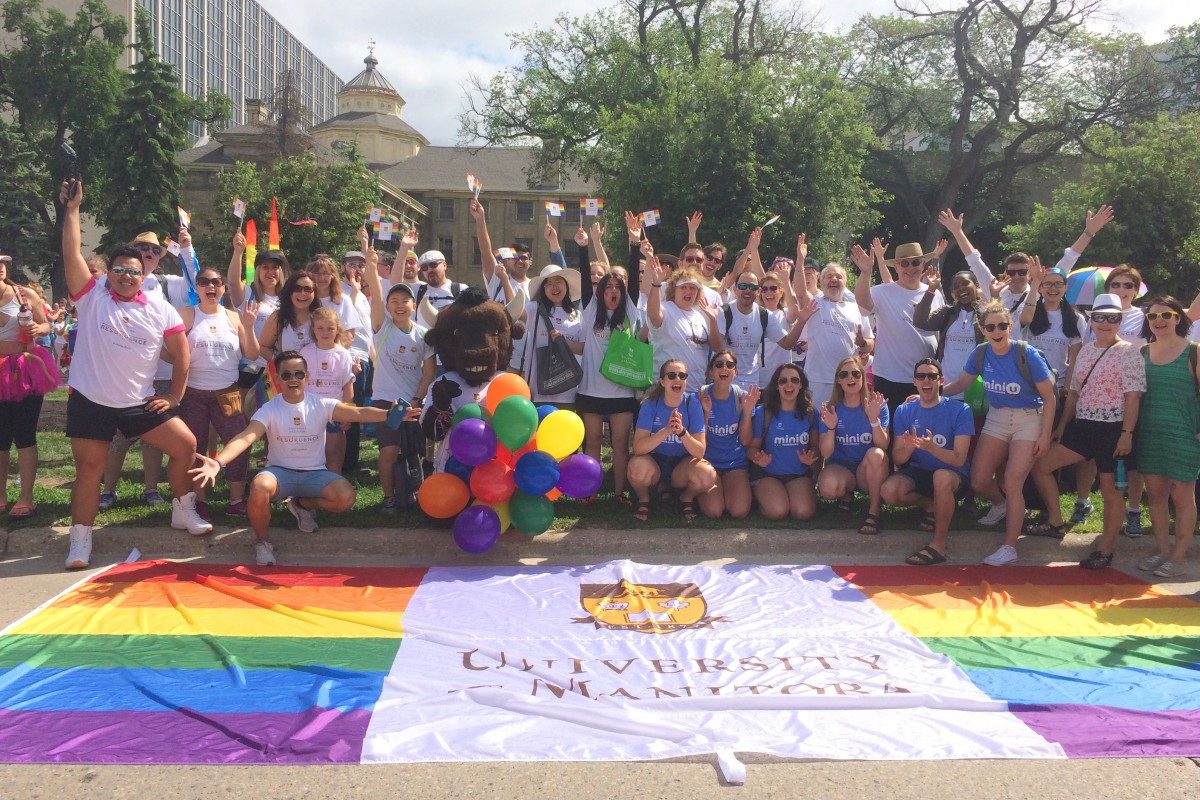 Get involved in Pride 2018
May 11, 2018 —
The University of Manitoba will be once again participating in the annual Pride Winnipeg Parade on Sunday, June 3, 2018. We are looking for faculty, staff, students, alumni, friends and family members (including children and pets) to walk with us and help us celebrate. Members of the LGBT2SQ+ community and allies are welcome to participate.
Registrants will:
Walk in the parade for free – including U of M groups, associations and societies
Receive a t-shirt (first come, first served)
Be provided with swag to pass out during the parade
Help carry our U of M Pride flag
Meet other members of the U of M community
UMQueer is also looking for volunteers to assist at U of M Pride Week events and at the U of M Pride Festival booth. Students who volunteer for 10 hours can add this opportunity to their Co-Curricular Record.
For information on how to volunteer, contact umqueer [at] umanitoba [dot] ca. To learn about the U of M Pride 2018 events visit the UMQueer website.
UMQueer is a group of faculty, staff and students working together to celebrate and advocate for diversity and inclusion at the University of Manitoba. We envision a campus and society in which all LGBT2SQ+ peoples and their allies enjoy the freedom and dignity to live openly, authentically and safely.
Stay up to date on events, share your photos and join the conversation on Twitter and Instagram using #umqueer.