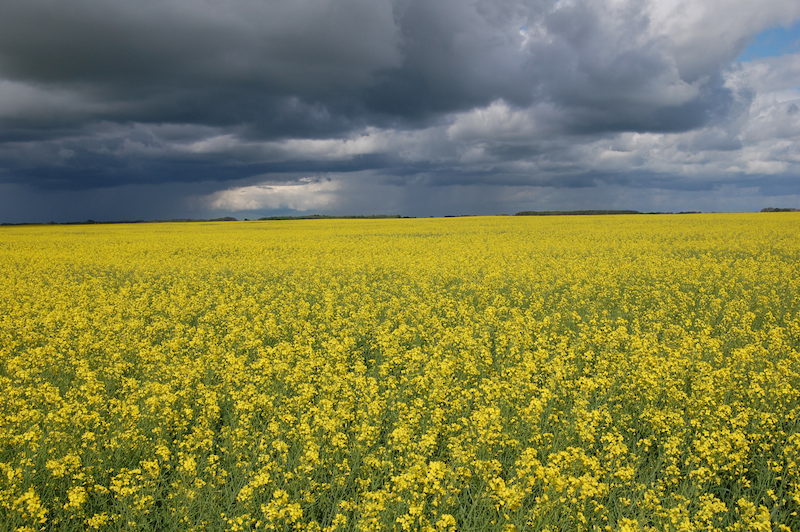 Germination: How Dilantha Fernando Saved the Canola Industry Billions in Revenue
April 1, 2022 —
As the trade publication Germination reports:
Personal connections are crucial in business, says Dilantha Fernando, Dean of Studies, professor, plant pathologist and epidemiologist at the University of Manitoba. He's considered a mentor to many in the plant pathology community, having trained over 75 graduate students and postdoctoral scientists at the university and another 68 undergraduate students.
He's also known as one of the plant breeding community's true facilitators, someone who can get people around the table and to work toward a common goal. It's a skill that saved the canola industry billions in revenue a number of years back, and a skill he comes by after an experience he had in his teens in Sri Lanka where he grew up….
"I was very fortunate at the beginning of my career to have some of the best students who are now doing a lot of good work in the industry, in academia and in provincial government."
That cohort has accomplished some amazing things, like bringing the industry together to solve a problem it faced in 2009 when China stopped importing Canadian canola due to a blackleg issue.
"The amount that was going to be lost to Canada was estimated at $3 billion each year. Of course, we knew there were likely political reasons for it, but I saw it as an opportunity as a researcher."