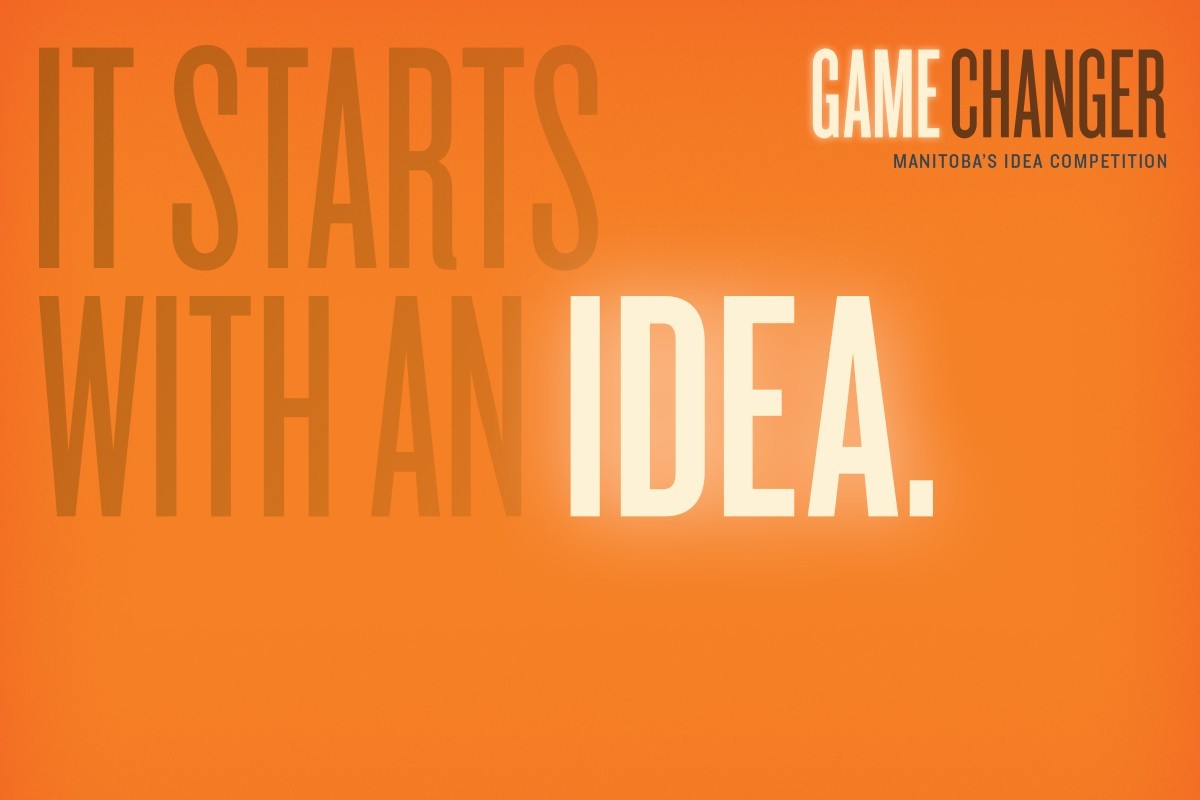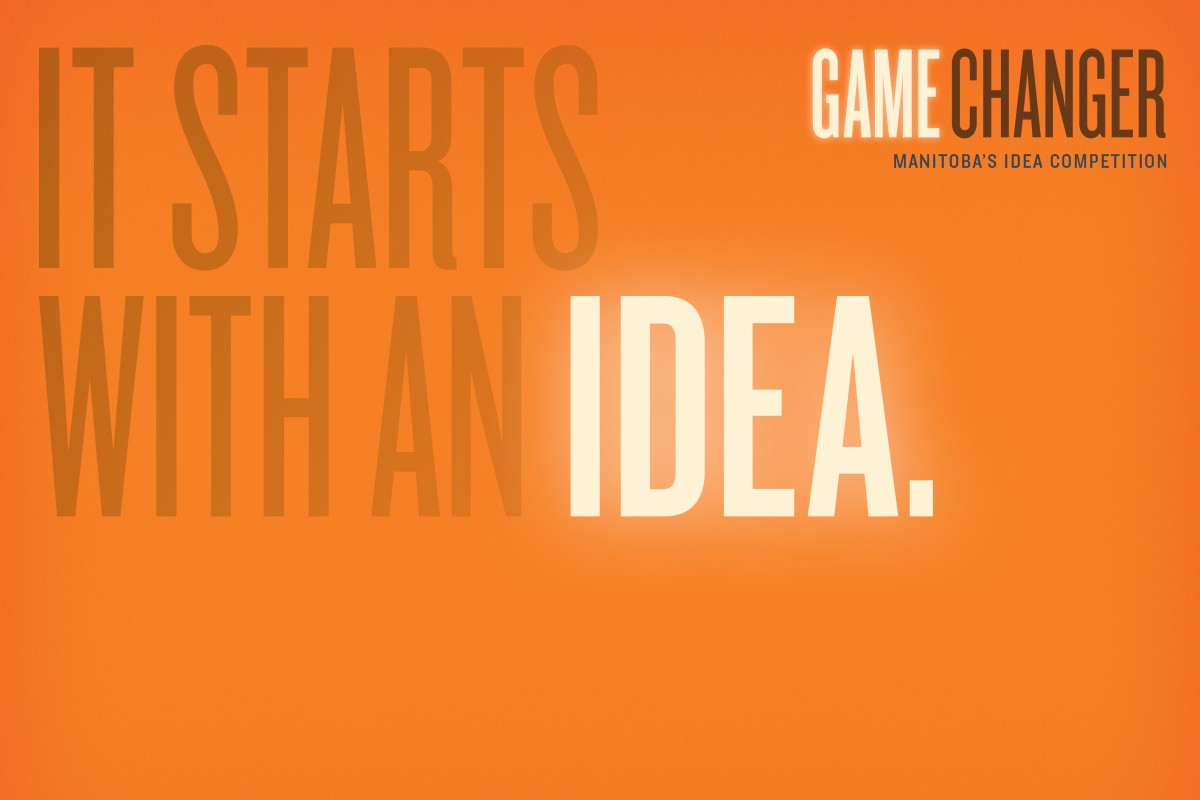 Game Changer: Manitoba's Idea Competition
$20,000 in prizes available for turning ideas into reality
September 16, 2015 —
Ideas come in all shapes and sizes. That's part of the beauty of human imagination and harnessing ideas into solutions has taken the world to some amazing places.
The University of Manitoba wants to capture the spirit of imagination and reward winning participants with $20,000 in prizes.
Game Changer is a two-part contest open to all U of M students. The contest seeks students who can identify problems with a global reach and find tangible solutions for them.
"This competition will challenge our creative and innovative students to come up with the ideas and solutions – together – that will have a game-changing effect both at home and abroad," says Dr. Digvir Jayas, vice-president (Research and International). "It's an opportunity for students to try something new and different, be exposed to the concepts of entrepreneurship that will foster collaboration, learning, and innovation. It all starts with an idea."
The contest aims to increase the awareness of entrepreneurship and showcase the creativity and the intellect of U of M students says Darren Fast, director of U of M's Technology Transfer Office.
"The competition will also increase the awareness from the greater community about the U of M as problem solvers," says Fast. "It'll help us showcase the skill and expertise we have as well as our collaborative spirit. The business community will see we are problem solvers."
During the first phase of the contest, students from all departments and faculties are encouraged to simply submit an idea – one that identifies practical, real-world challenges and has potential to enact positive change if a solution was found. Examples might be supplying people in northern or remote areas with healthy, inexpensive food; a container that reduces food spoilage; or sunscreen that needs less-frequent application.
Individuals or groups can submit a maximum of two problems each. A committee will choose the best 5 single problems which will go on to the next round of competition. Up to 5 winning ideas will each receive a $500 prize.
For phase two of the competition, students will form cross-faculty teams to develop viable, practical solutions for any of the winning problems from the first phase. The top 10 solutions will move to a final round where faculty, industry, and community professionals will mentor and sponsor teams to develop the idea into a viable product or business. The grand-prize winning team will receive $10,000 and six months of professional mentorship to transform their game-changing idea into a reality.
Stuart Henrickson, executive director for entrepreneurship in the Asper School of Business says that the cross-faculty nature of the competition encourages collaboration and the development of both the ideas and the students' problem solving skills.
"Research and entrepreneurship are linked in real life," says Henrickson. "Entrepreneurs are inherently idea people, however they often do not spend the time researching and testing their ideas. Having students from multiple faculties work together will encourage the development of comprehensive solutions."
For more information visit, umanitoba.ca/gamechanger
Research at the University of Manitoba is partially supported by funding from the Government of Canada Research Support Fund.