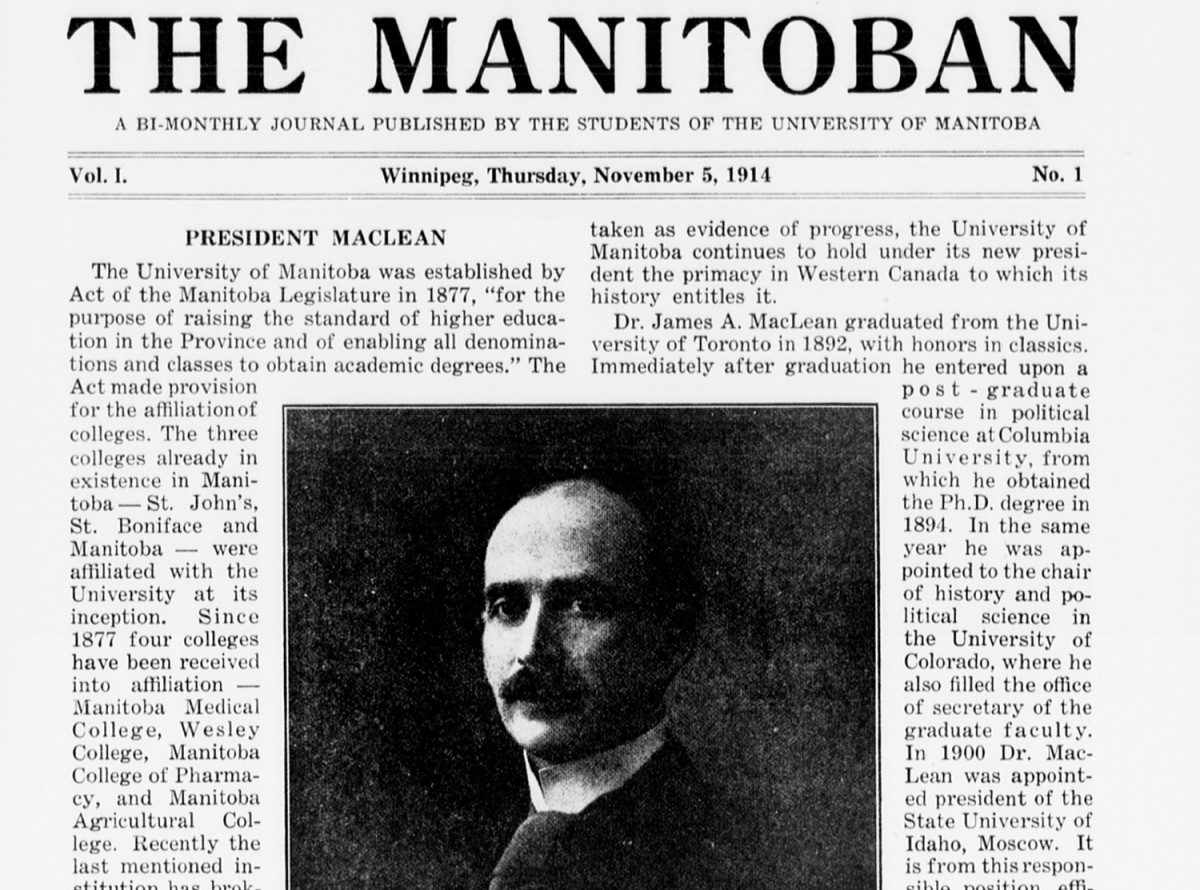 Gallery: The Manitoban for over 100 years
July 21, 2017 —
The Manitoban is the University of Manitoba's official student newspaper. First published on November 5, 1914, The Manitoban is one of the oldest and largest student papers in Canada, and is now in its 102nd volume. The newspaper has featured great writers, journalists and other public figures, including Marshall McLuhan, Andrew Coyne, Nahlah Ayed, Graham Spry, and Izzy Asper.
In recent years, the paper has begun adapting to the web with mobile-friendly website, new audio and video content and a large social media following. Visit themanitoban.com to read the online edition or the Manitoban archives going back 150 years.
Take a look at some of the past Manitoban covers in our gallery below.