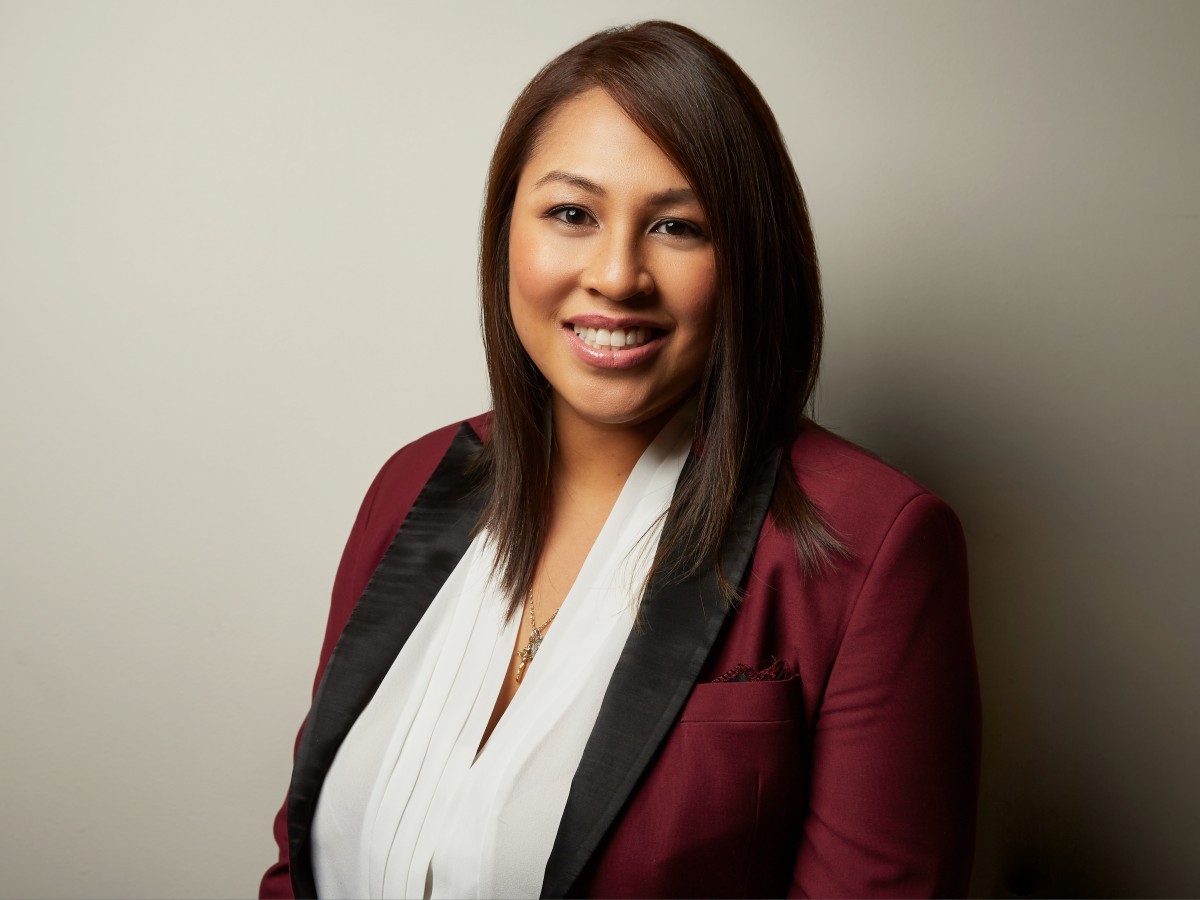 Futures Fund recipient aspires to lead by serving others
February 5, 2016 —
Asper MBA student Catherine David will receive a prestigious 2015 Futures Fund Scholarship in February.
Each year, the Canada's Outstanding CEO of the Year™ award program honours outstanding Canadian business leaders. The program also bestows Futures Fund scholarships on ten exceptional students across the country. The scholarships aim to encourage and support the next generation of leaders in Canadian business.
Like the other recipients, Catherine was chosen for her academic achievements, leadership qualities, and extracurricular activities. She'll receive $7,500 in scholarship funds and attend the Canada's Outstanding CEO of the Year™ Award Gala Dinner on February 10, 2016 at the Royal Ontario Museum in Toronto.
A math and chemistry teacher who is currently on maternity leave from St. Mary's Academy, Catherine says she was inspired to pursue her MBA – and a career in leadership – after hearing the life story of a former director of the Academy, Sister Susan Wikeem.
"What really impressed me was that, through all the years I'd known her, I'd had no idea she had a law degree. I realized that what kept her at the Academy was her passion for education, her love for others, and her commitment to creating young, responsible, spiritual women. I thought this is what I should be using an MBA towards – this is why I'm here."
When Catherine applied for the Futures Fund scholarship, she knew exactly what her application essay would talk about: her devotion to servant leadership. Servant leaders share their power, put the needs of others ahead of themselves, and help employees develop and perform as highly as possible.
"When I hear the word 'leadership', I automatically think of service," Catherine explains. "Perhaps it's because, growing up, I always had great mentors and educators. My parents instilled in me the importance of hard work, faith, and serving others."
Catherine says the Asper MBA program "is filled with servant leaders. I'm inspired by the professors, the guest speakers, and all those who help us succeed. When speakers who are CEOs come in and share their stories, I'm always amazed at how busy their schedules are, yet they're so giving with their time to answer our questions and inspire us."
The spirit of servant leadership also helped her overcome her own leadership challenges.
"Walking into the program, I was very introverted and I struggled with participation because I felt everyone else was coming in from managerial positions or high-status occupations, and I was a high school teacher. But as time went on, I realized we were all working toward the same goal, regardless of our different backgrounds. We all wanted to do more, be more, and make a difference for others."
She adds, "If peers like mine are going to be the leaders of tomorrow, then we have a lot to look forward to."