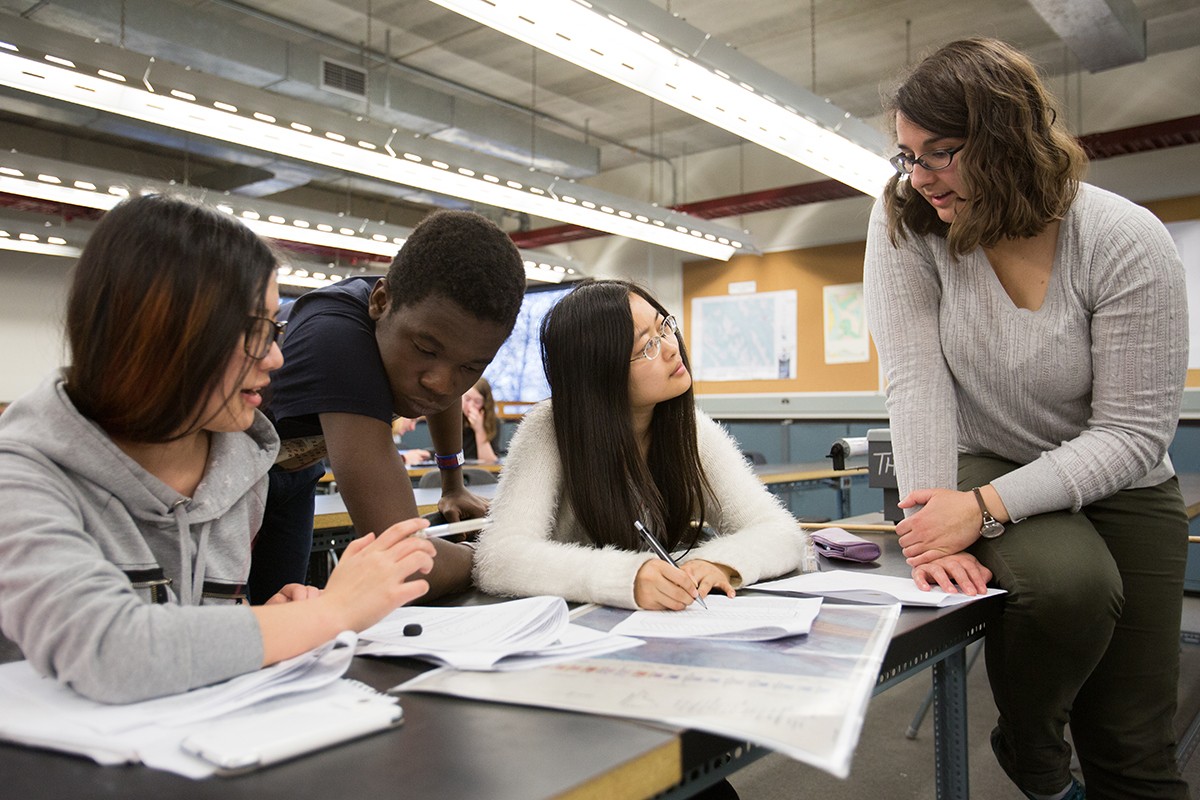 Fueling academic success with improved language skills
June 28, 2016 —
Coming to a new school can be an overwhelming experience, especially when the readings, assignments and classes are in a foreign language. The U of M's English Language Centre (ELC) aims to enhance student success by providing courses, tests, homestay and individual supports to students whose first language is not English.
The ELC offers part-time summer, fall, winter and spring courses that focus on English for academic purposes. These courses include instruction on oral English as well as academic writing.
"Although all students have met the U of M's language requirements, achieving fluency in academic discourse can present challenges to multilingual students," says Matt Hildebrand, curriculum support instructor at the ELC.
These challenges present unique difficulties for students, explains Alicia Franco-Espinosa, acting director of the ELC. Students must contend with large amounts of technical vocabulary, navigate multiple discourse communities, understand academic and cultural norms and expectations, and develop confidence in formal writing and speaking.
"The part-time courses are unique in that the focus of our courses is on the development of transferable skills – critical reading, essay writing, self-editing, formal and informal speaking – for using English in an academic context," says Hildebrand.
Improved language skills make a significant impact on student academic success. "When students are able to use English to express their ideas in a succinct and cohesive manner, read more critically, and present their ideas in classroom settings more confidently, they tend to feel more integrated as active members in their chosen disciplines, thus enriching their overall university experience," says Richard Iwabuchi, part-time courses coordinator at the ELC.
The ELC classes give an extra advantage to students. "They actually were quite helpful to get familiar with some rules that I was using but not always correctly as I didn't know all the details," says Nasibeh Daneshvar, an international student from Iran. "Even as a reminder, it helped me a lot."
Daneshvar is studying in the department of biological sciences. The ELC classes helped in his transition to studying in a new language. "It is always good to learn more and improve," says Daneshvar.
This past fall the ELC reduced tuition fees from between $140 and $160 to $30 per course for current students. Franco-Espinosa, says that these subsidized rates dramatically increased enrolment in ELC classes. Classes are now much more accessible, allowing the ELC to provide support to more students.