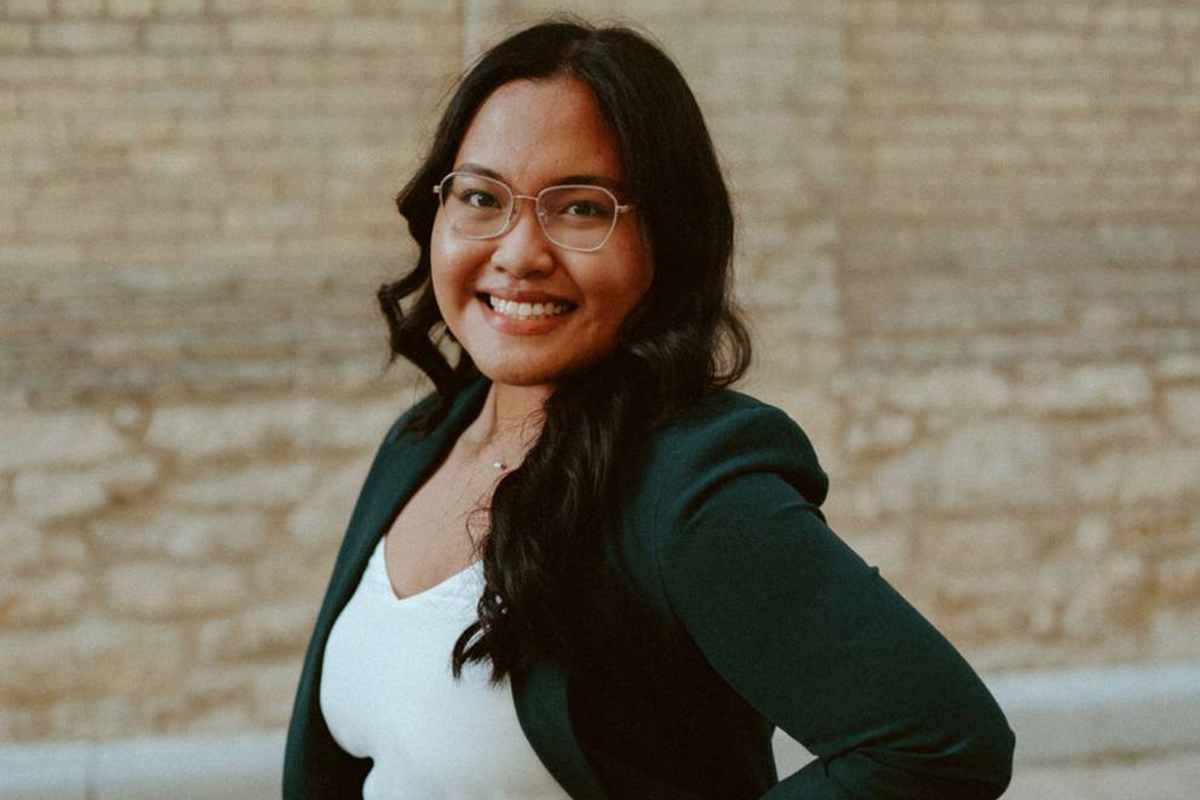 From student leader to global leader
My introduction to one of the world's most influential business leaders.
April 18, 2022 —
One of my life's philosophies growing up was knowing that we all have the opportunity to make a significant impact on people's lives whether big or small. On May 3, I will have the chance to interview Indra Nooyi at the University of Manitoba's Drake Centre which will be an eye-opening experience for myself and other students.
Indra is the 2022 International Distinguished Entrepreneur Award (IDEA) recipient and former CEO of PepsiCo. As President of the Commerce Students' Association (CSA), I feel extremely honoured and excited for the opportunity to have a conversation with an influential business leader like Indra in a space where all UM students can learn from her inspiring story.
Indra has achieved admirable success in the past years such as leading a Fortune 500 company and being named Forbes' Most Powerful Women during multiple instances. But what really inspired me about Indra is her values as a leader because I feel that they are very similar to my own and likely many UM students. She believes in performance with purpose and that being yourself is an attribute to success. I think that her awards are a reflection of the actions she's taken to make meaningful change.
As a young woman who immigrated to Canada from the Philippines when I was three years old, it is very empowering to be interviewing Indra who shares a similar experience. I'm a very ambitious student and seeing Indra as a role model who I can relate to, makes me feel that I'm capable of making an impact in the business world. Ultimately, I think having the opportunity to hear Indra talk about her journey will really impact so many young people and drive them to pursue their own aspirations.
On behalf of my fellow students, I'm really looking forward to asking Indra about the different experiences she's had and listening to her stories. I find having genuine conversations to be the most fulfilling and I'm sure those discussions will strike many learning opportunities. Indra has made significant change with equity, diversity, and inclusion (EDI).
As a student leader who advocates for EDI, I look forward to sharing with Indra what our student organization has done to foster EDI within our school and hear her insights. I'd also like to ask her how she thinks young people like myself, who are the generation's future business leaders, could be courageous in pushing forward with EDI.
The IDEA Dinner is the "Dinner of the Year" hosted by The Associates of the Asper School of Business who provide a tremendous amount of support to the school and its students. The dinner will be held on May 3, 2022 at 6pm at the RBC Convention Centre. By attending the event, University of Manitoba students have the unique opportunity to meet and connect with representatives from our business community. It's a great way to build meaningful connections, be inspired by the different speakers, and learn directly from business professionals by having valuable conversations.
Student Presentation – Event information
May 3, 2022 | 10:15 am – 11:15 am
Room 343, Drake Centre, 181 Freedman Crescent, Asper School of Business, University of Manitoba
Please RSVP by April 29 to asper [dot] communications [at] umanitoba [dot] ca
Complimentary Refreshments will be served.
A KN95 Mask will be required for entry. Please refer to UM's Health and Safety Protocols page for other important information.
Kyla Mae Dacanay is currently a third-year student majoring in Human Resources at the I.H. Asper School of Business. She is the current President of the CSA and comes into this role after previously serving as the Vice President Internal. Kyla is a passionate leader who is excited to bring the student body back to an in-person school year filled with professional development and social networking opportunities, in order to foster an empowering community and culture at Asper