From spinster to career women
August 29, 2019 —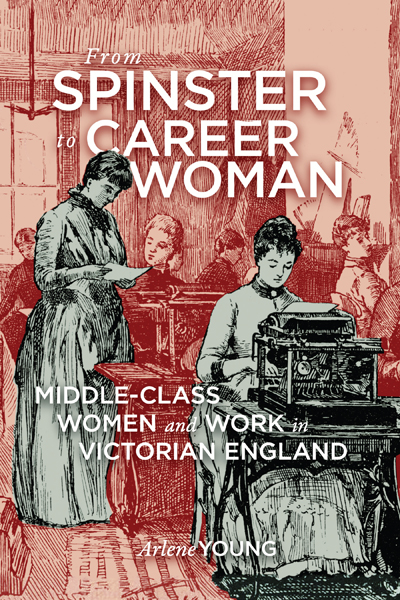 Arlene Young, a professor emeritus in the Department of English, Theatre, Film & Media, will launch her latest book, From Spinster to Career Woman: Middle-Class Women and Work in Victorian England, on Set. 5 at McNally Robinson Booksellers.
The late Victorian period brought a radical change in cultural attitudes toward middle-class women and work. Anxiety over the growing disproportion between women and men in the population, combined with an awakening desire among young women for personal and financial freedom, led progressive thinkers to advocate for increased employment opportunities. The major stumbling block was the persistent conviction that middle-class women – "ladies" – could not work without relinquishing their social status.
Through media reports, public lectures, and fictional portrayals of working women, From Spinster to Career Woman traces advocates' efforts to alter cultural perceptions of women, work, class, and the ideals of womanhood. Focusing on the archetypal figures of the hospital nurse and the typewriter,Young analyzes the strategies used to transform a job perceived as menial into a respected profession and to represent office work as progressive employment for educated women. This book goes beyond a standard examination of historical, social, and political realities, delving into the intense human elements of a cultural shift and the hopes and fears of young women seeking independence.
What: Book launch
When: Thursday, Sept. 5, 7 p.m.
Where: McNally Robinson Booksellers, Winnipeg, 1120 Grant Avenue