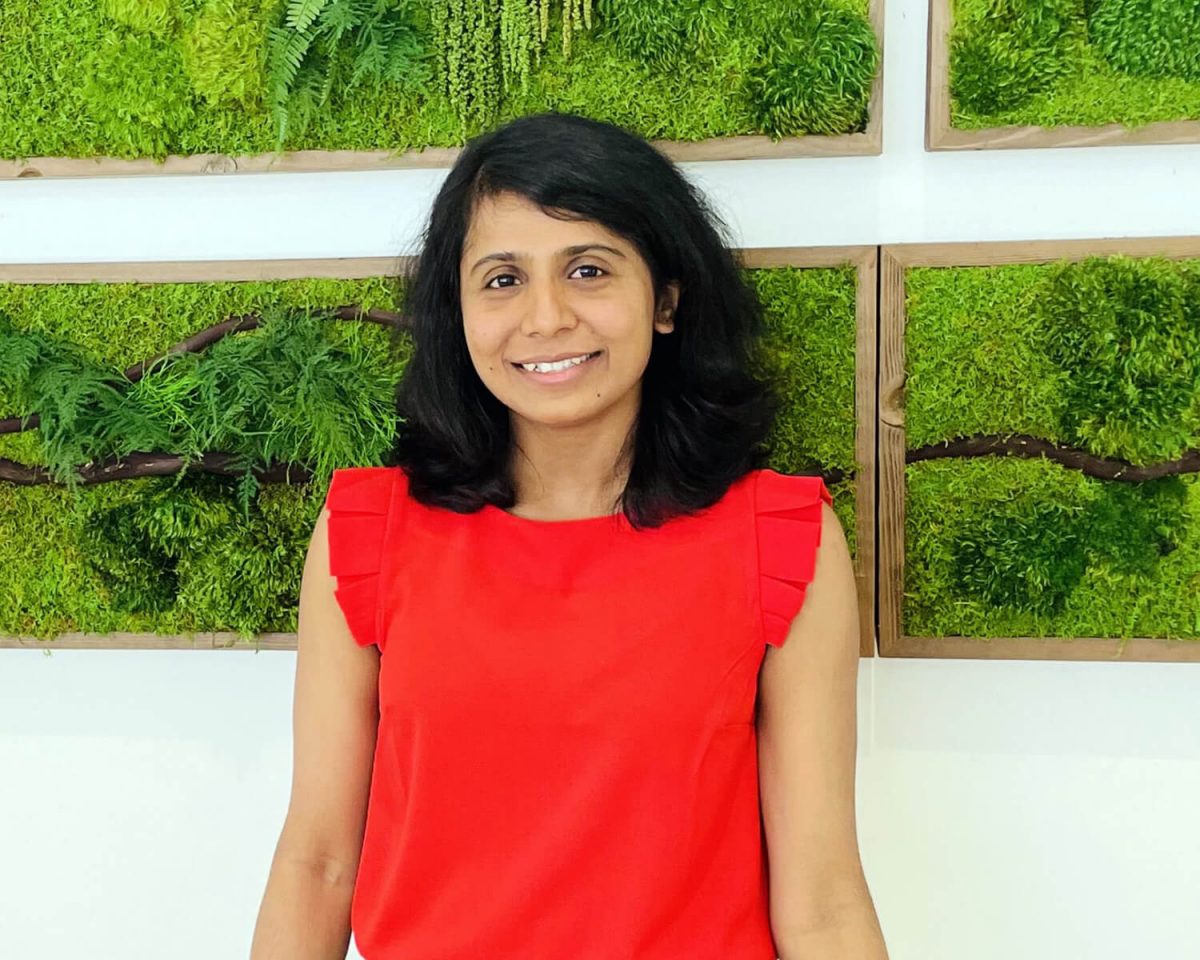 From plastic to protein-based packaging
June 19, 2023 —
While grocery stores may have in recent years reduced the use of plastic bags, shoppers still often come home with multiple items encased in plastic packaging. It has become such a part of our daily lives that it may seem difficult to imagine how we can escape it. However, award-winning research conducted by Thilini Dissanayake is exploring sustainable alternatives that offer promising solutions to address concerns related to environmental pollution, food safety, and economic viability.
The Faculty of Graduate Studies hands out five masters thesis awards annually, in the categories of applied sciences, health sciences, humanities, natural sciences, and social sciences, to recognize a groundbreaking piece of original work. Thilini's thesis, named the 2023 Distinguished Masters Thesis Prize winner in the applied sciences category, looked at the use of the byproduct canola meal as a raw material for developing renewable packaging materials. She was supervised by Dr. Nandika Bandara, Canada Research Chair in Food Proteins and Bioproducts in the Department of Food and Human Nutritional Sciences.
"The food industry faces a significant challenge in terms of producing packaging materials that are both cost-effective and environmentally sustainable," said Thilini.
"My research looked to enhance the mechanical and barrier properties of the canola films by focusing on modifying nanocrystalline cellulose and incorporating it into the film formulation. The outcomes of our study revealed that packaging materials derived from canola protein possess immense potential in competing with petroleum-based plastic packaging."
After completing her MSc last year, Thilini began a PhD in the same research group under the supervision of Dr. Bandara, where she will be using nanotechnology, material science, and chemistry principles to develop novel nanodelivery systems using sustainable protein and lipid sources to increase the bioavailability of bioactive compounds.
"I am so happy about receiving this award; it's one of the best appreciations I have received and it is one of the best examples of the quality of the research work we do," said Thilini.
Thilini says she values the balance between academic and extracurricular activities, and in addition to her academic studies, she makes time time to engage in several extracurricular activities. For example, she serves as the president of the Food and Human Nutritional Sciences Graduate Students Association. She is also a past participant of the President's Student Leadership Program and recipient of the UM Emerging Leader Award, among many other recognitions.
"While the Masters Thesis Prize directly recognizes my thesis work, I firmly believe that it encompasses not only the thesis itself but also my overall achievements, extracurricular involvements, and the support reflected in the reference letters I received. Thus, I am truly thankful for having had all these elements that contributed to receiving this award. Above all, I love being a student, as I find great pleasure and fulfillment in my academic journey."
While she is a powerhouse to be reckoned with, Thilini is quick to recognize others who have helped her in her journey.
"A huge thank goes to Dr. Bandara, for his guidance and motivation in shaping the success of his students. A profound expression of gratitude is also owed to my advisory committee members, Dr. Claudia Narvaez and Dr. Tizazu Mekonnen, for their guidance, supervision, and great support in my MSc thesis. I would like to also thank the department and the graduate program committee for nominating me for this esteemed award."