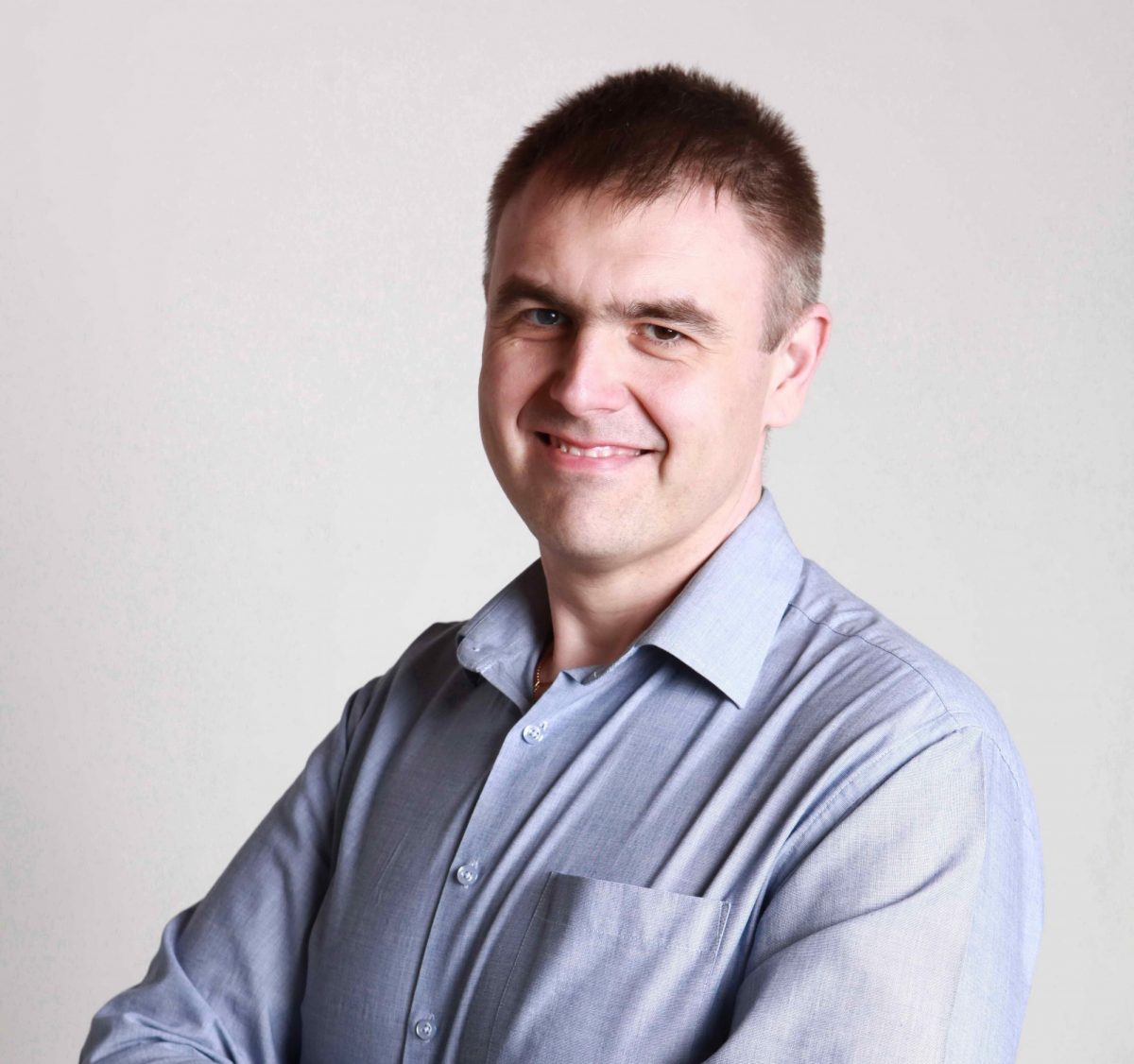 From Kyiv to Winnipeg
Asper community helps MBA alum Iurii Shykota and his family settle in Manitoba
February 10, 2023 —
The job search is difficult at the best of times, but Iurii Shykota [MBA/16], an Asper MBA alum and Ukrainian citizen, has a keen understanding that sometimes the biggest challenges are not the interview prep or the size of the applicant pool. Relocating from Kyiv to Winnipeg in the wake of the Russian invasion of Ukraine, Shykota found a new home this year with the James A. Richardson Family Office with help from a few Asper School of Business faculty members.
After graduating from the Asper MBA program in 2016, Iurii Shykota returned to his home in Ukraine to reunite with his wife and parents. Primed with new academic credentials from the Asper School of Business and his previous degree, a Master of Finance from Kyiv National Economics University, Shykota was set to begin his role as an Investment Analyst for a consulting company in Kyiv City.
"I found a good job, and I didn't have any reason to immigrate to Canada because everything was good in Ukraine for me," said Shykota.
In the next two years Shykota was promoted to an Investment Associate role and then to a Senior Associate role at RSM Ukraine, the leading provider of audit, tax and consulting services in Ukraine. In 2018 he and his wife welcomed the birth of their daughter.
However, in early 2022, things changed for Shykota, his family and for many other citizens in Ukraine.
"One winter's morning I woke up to a phone call," said Shykota. "My friend phoned to tell me that a war had started. At that time, I lived in Kyiv, the capital of Ukraine and in just couple of days Russian military forces approached to 20 kilometres of Kyiv. Kyiv was half surrounded by a Russian military force."
With that news, Shykota and his family left their home and relocated to the western part of Ukraine, where they lived for the next three months.
"During this time, I realized that this war might take more time than many assumed when it started," said Shykota.
In March 2022, Shykota found out about a program for Ukrainians established by the Government of Canada called the Canada-Ukraine Authorization for Emergency Travel (CUAET). Shykota was interested in this opportunity to settle back in Canada where Ukrainians were got support from the Canadian government.
With knowledge of this possibility, Shykota applied for a visa and started looking online for jobs in Canada. However, Shykota said the job search wasn't easy.
"I spent about three months searching online for a job and applied for about 200 to 300 different positions," said Shykota. "I wasn't necessarily looking in Winnipeg but because of my degree from the University of Manitoba my experience was relevant to employers in Winnipeg."
Shykota said once he started looking for jobs, he reached out to everyone he knew in Canada, specifically contacting the connections he had made as a student in the Asper MBA program.
"I messaged via LinkedIn and by email to my former professors and my former classmates, explaining my case and my needs," said Shykota. "I communicated with a few professors from the Asper School of Business including Namita Bhatnagar, Lukas Neville and David Stangeland."
Shykota noted that Dr. Namita Bhatnagar, Marketing Professor in the MBA program, also connected him with Asper School of Business Finance Professor, Dr. Yik Au. While Shykota didn't have Dr. Au as a professor when he was in the program, he said he was thankful for the support Au provided during this transition.
"Yik really helped me to prepare for my interviews and he navigated me in the job market in Winnipeg, and he gave me a few contacts, recommendations and references," said Shykota. "It was really tough because very few employers want to hire a guy from another country with not perfect English, who is not relevant to local business culture."
With support from the Asper community, Shykota eventually secured an interview for a position with the James A. Richardson Family Office.
"The hiring process for this position was long and it consisted of few interviews, about three I think, and I was assigned a case study. I prepared, and Yik helped me with general interview preparation of the consultant searches. He helped me with some general directions and general approaches to do in those tasks."
Shiu-Yik ("Yik") Au, an Assistant Professor in Asper's Finance department noted that Iurii was shy when he first started working with him, but that he truly earned his role at the Richardson family office.
"Iurii is an exceptionally capable candidate and his work on his test case studies demonstrated his strong quantitative and qualitative skills. However, he was holding back on giving a recommendation on what should be done in the case," said Au. "I coached him on how Canadian employers want individuals who can synthesize information and develop a cohesive plan based on that data. Once he realized that, he didn't hold back on giving a comprehensive recommendation and implementation plan for his test case."
In June 2022, after a range of interviews, Shykota received a verbal offer, which was confirmed in writing by July, for the position of Senior Investment and Business Advisor at the James A. Richardson Family Office.
Shykota spoke frankly about the factors that helped him succeed while acknowledging his ample qualifications. He noted that the support from the Asper faculty members combined with James Richardson's empathy helped him attain his new role.
"I am qualified to this job in terms of skill because I passed two levels of CFA certification. I had my MBA degree, I had four or five years of relevant experience in international consulting company in Ukraine. I was good for the job, but 100 other people were also good for the job and who could compete with me. I mean, I suppose the Ukrainian factor weighed in this time."
In August, Shykota, his wife and daughter relocated to Winnipeg and are now renting an apartment close to his office. His daughter is set up at a daycare facility, and his wife is looking for employment. Shykota is also working on passing his final CFA exam along with studying English.
He commented on his journey to Winnipeg and the support he received from the community.
"I really appreciate all this help. The most valuable fact is that nobody actually had to do it. People didn't owe me anything. It's all sincere."