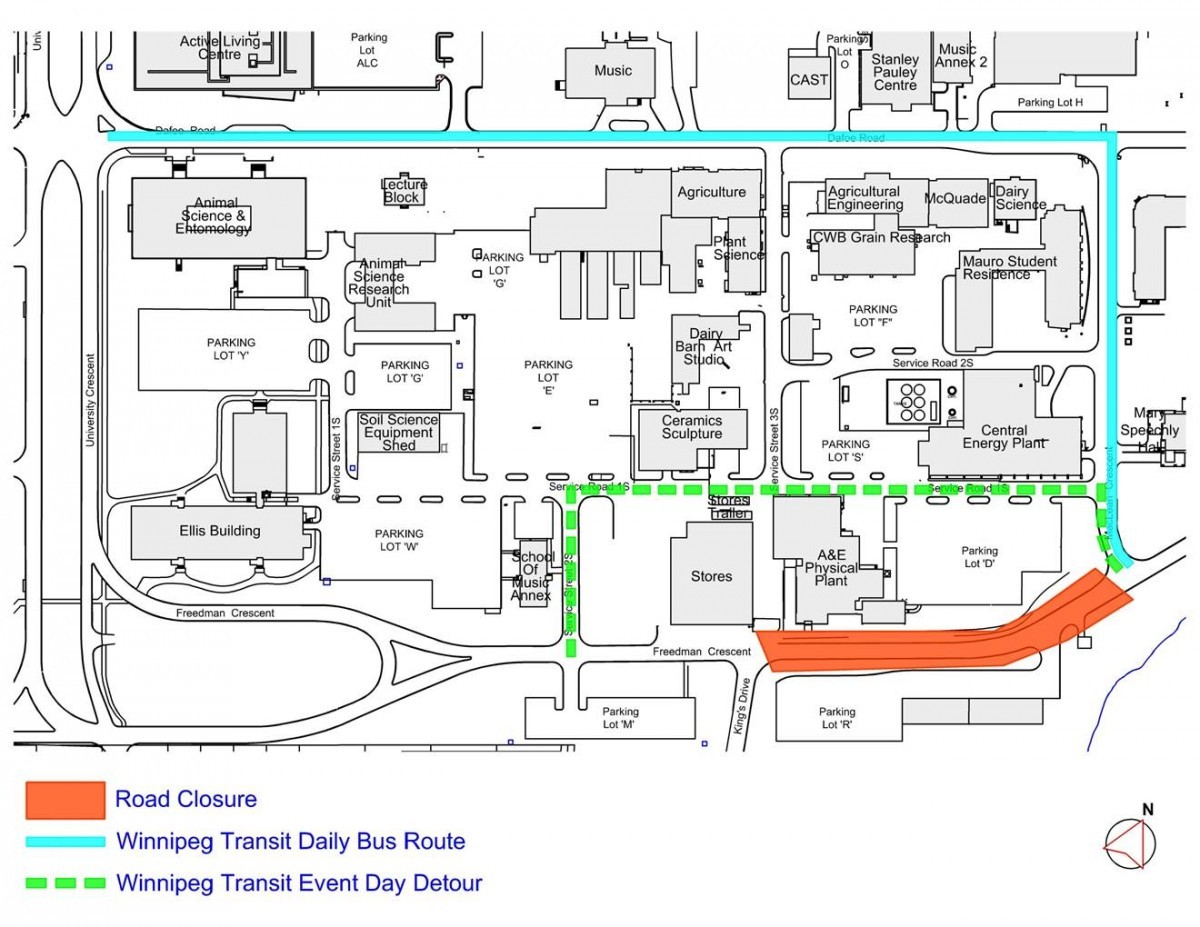 Freedman Crescent Closure: June 20 to September 1, 2016
June 21, 2016 —
The University is undertaking a construction project that will upgrade storm sewer lines located along Freedman Crescent in front of the Physical Plant Building.  The new storm sewer line will be installed on Freedman Crescent starting Monday June 20, 2016, and will be completed on September 1, 2016.
Freedman Crescent will be closed during the construction period from the intersection of King's Drive to the intersection of MacLean Crescent.  Intersections at King's Drive and MacLean Crescent will remain open; however, access to Freedman between these intersections will be unavailable, and there will be no access to parking lot R during this time. (Click on map to enlarge.)
Pedestrian and bicycle traffic will be slightly impacted at the intersection of King's Drive.  Barricades and safety signage will be clearly posted to safely direct pedestrians.
During event days, University patrons can continue to access the campus via King's Drive, but a slight delay should be anticipated.
The sketch below shows the extent of the road closure, as well as the Winnipeg Transit route changes for the duration of this construction. Your patience and cooperation to ensure everyone's safety is appreciated.