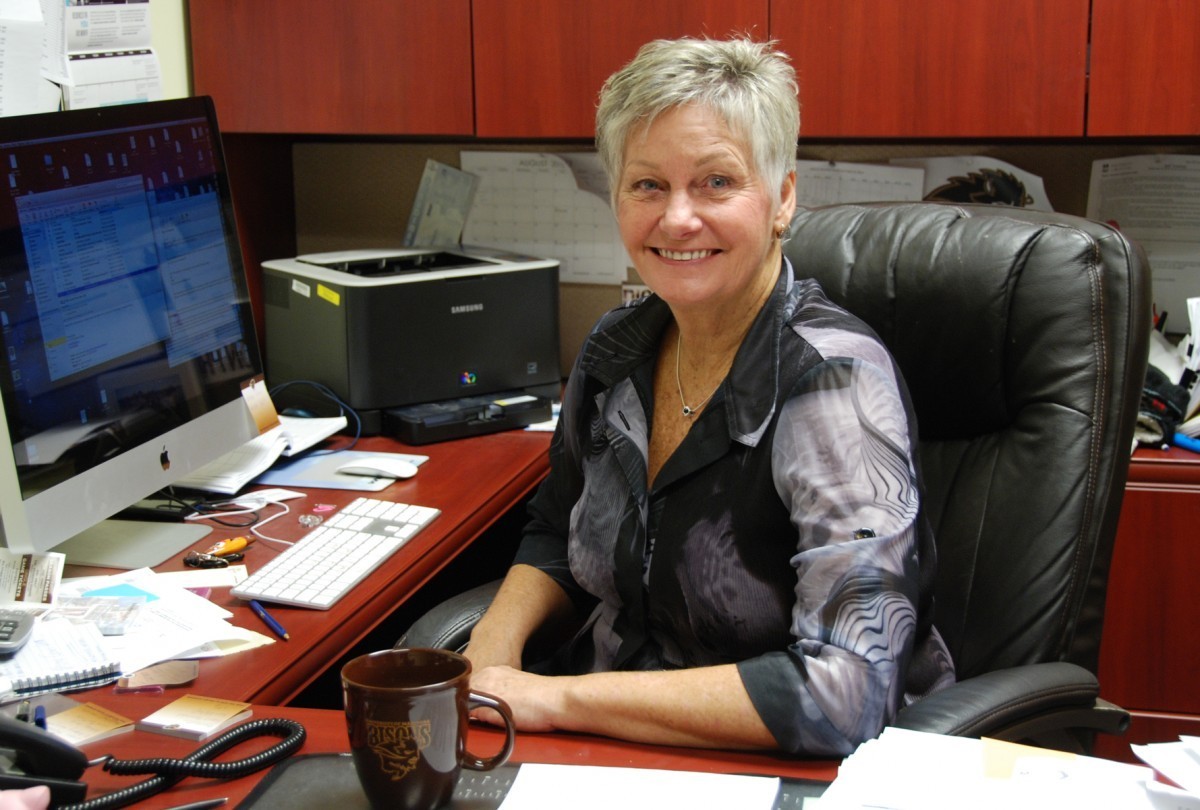 Free Press: Former U of M athletic director wins award
June 8, 2017 —
As the Winnipeg Free Press reports:
Coleen Dufresne's commitment to the University of Manitoba and the growth and development of its athletic department for more than three decades has not gone unnoticed.

On Wednesday evening, the former U of M Bisons athletic director and head coach of the women's basketball team was named the recipient of the 2017 Austin-Matthews Award, presented annually by U Sports, the national body that oversees college athletics in Canada.

The award is given to an individual who has made an outstanding contribution to interuniversity sport, as demonstrated by long-term commitment and leadership as a coach, director, chairperson and/or executive committee member at the local, provincial and/or national levels.

Dufresne coached at the University of New Brunswick for four years and then moved to Winnipeg, becoming a driving force at the U of M for 32 years (1984-2016).

She was head coach of the Bisons hoops squad from 1984 to 2001, winning national championships in 1988, 1996 and 1997 and earning national coach of the year honours in 1988 and 1998. Dufresne has also attended six Universiades, a pair of world university championships and has served on the U Sports board of directors.

Dufresne retired in August 2016, after serving as athletic director at U of M since 2001.
Read the full story here.