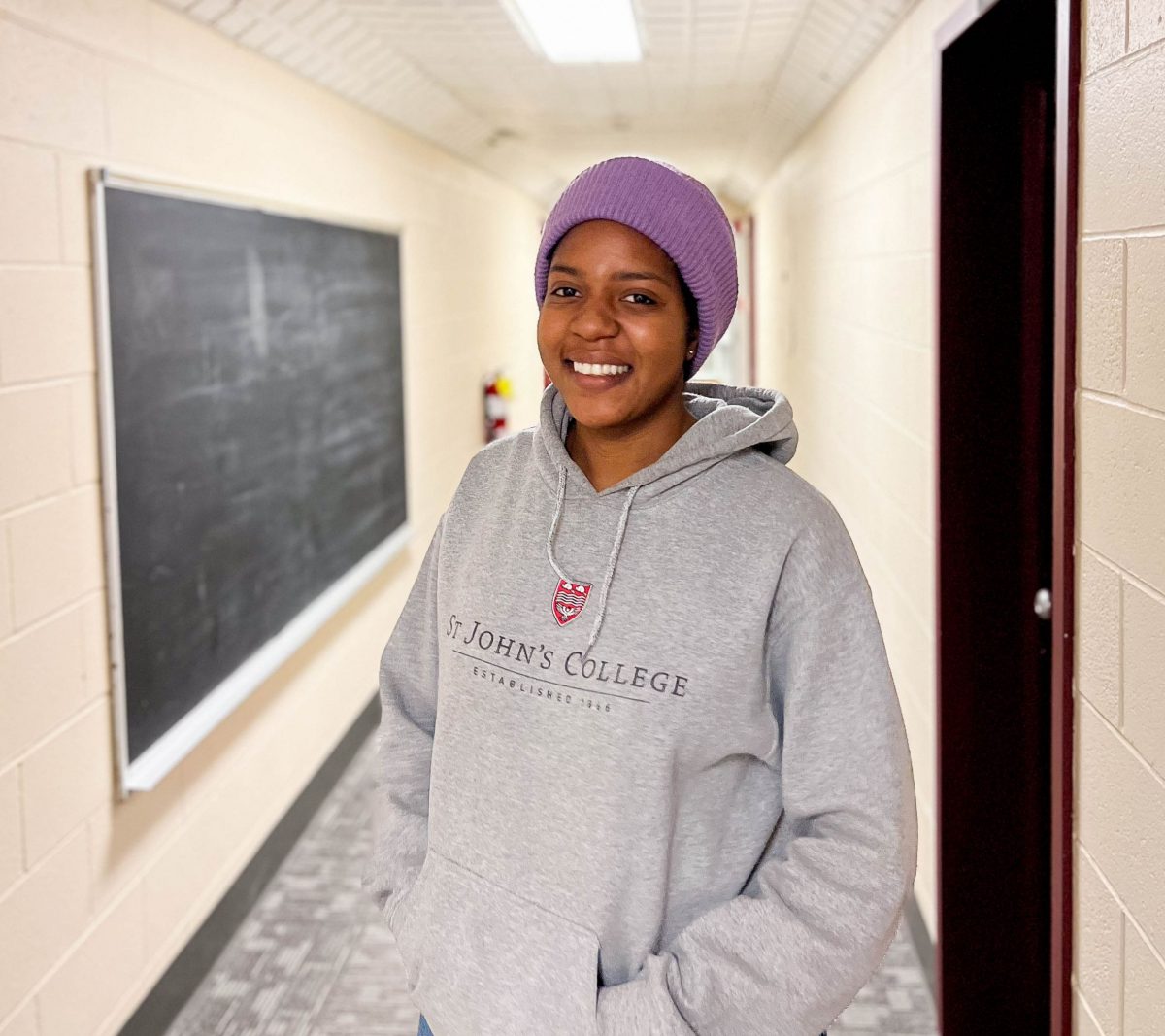 Fourth-year psychology student finds academic success in college residence 
Living in residence since 2019, Tawana shares her success and knowledge with UM students as they seek accommodations for the January 2024 term.
November 10, 2023 —
Finding your community in a new place can be challenging, let alone in a new country. Tawana, a fourth-year student in the Faculty of Arts majoring in Psychology, found her community after moving into the St John's College Residence.
After coming from Zimbabwe, South Africa, Tawana came to the University of Manitoba in 2019, where she founded the College's Residence. In settling into a new life in Canada, Tawana felt at home when she walked into the doors of the College. Seeing the space she had in her room, quickly meeting friends in the food hall, and learning the opportunities available at the University, Tawana was excited for what was to come. Take an inside look into the college's residence.
"The rooms are quiet and provide enough space for all your belongings. It's a great place to hang out after class, meet with friends, and chill out after a long day. Walking to class or anywhere on campus takes me under 5 minutes, which is convenient, especially in the wintertime when it's cold and when I want to meet up with others on campus."
Since being in Residence for four years now, Tawana has loved the Residence events that are held every month for students. Some of her favorites include paint nights, movie nights, and exploring places around Winnipeg, including the BDI (Bridge Drive Inn), The Forks, and Human Rights Museum, to name a few. While visiting these places, Tawana has also taken up new activities, like skating on The Forks trail in the winter with fellow resident students.
"Before coming to Canada, I had never skated, so having experiences like this is amazing. You get to meet people from all walks of life while trying new things together."
While enjoying all the fun outside the classroom, Tawana has also found success in the classroom with the help of study carrels, academic advisors, and other university resources. Learning how the university works through the First Year Centre and online resources, Tawana has found the on-site resources impactful to her experience.
"Being close to places like the libraries, study rooms, and academic resources like advisors helps me succeed in my studies. I have an academic advisor I see when I need help in a course or career path, whom I met with in my first year and have been going to ever since. I can also study at any time of day in different places on campus that help me focus and change my studying atmosphere."
Going into her final year of studies, Tawana is sharing her Residence experience with new students coming into Residence by being involved in the Don's Program. Following her undergraduate studies, Tawana looks forward to continuing her education in a master's degree program.
Learn more about our Residence Rates on our website.
Apply to St John's College Residence today.