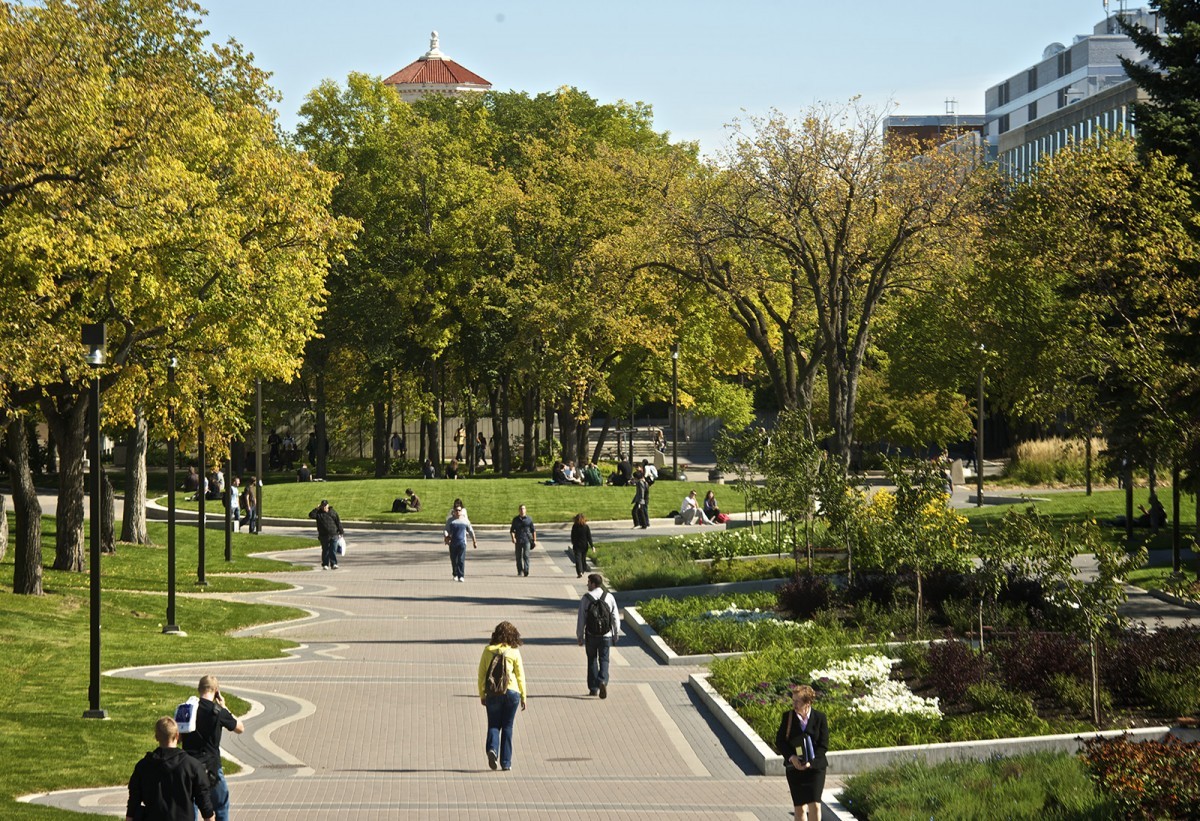 Four tips for (sustainably) beating the heat
August 11, 2015 —
This time of year, with its hot, humid days, can make it difficult to navigate office relationships: people have differing temperature preferences and feelings about energy use. The Office of Sustainability offers these tips and advice that will hopefully help:
Keep your windows closed.
While it may be tempting to let the summer breeze into your office, it puts a strain on your building's air conditioning system. Make sure that your office window is closed tightly to keep the cool air in. Mike Ferley, a mechanical engineer in Physical Plant, says "the Fort Garry Campus is served by a massive cooling system, with enough capacity to air condition over 5,000 homes. Despite its size, it is not big enough to cool all of the air in Fort Garry!  Please help keep the campus cool by closing all windows and doors during this heat wave! Let's do our best to keep the cool air inside and leave the hot, humid air outside."
Use blinds to reduce the amount of passive solar heating.
Blocking out the beautiful campus scenery may seem cruel, but direct sunlight plays a major role in heating your office. This is great for maintaining room temperature during the winter months but detrimental in the summer.
Maintain your office thermostat around 25⁰C.
It is comfortable to be able to work in an air conditioned space, but making the space too cold can make it uncomfortable for some and uses more energy than necessary.
Take some time to enjoy the outdoors!
If you're an energy efficiency champion in your office by keeping your window closed and your blinds drawn, you may be craving some fresh air during your work day. Find an excuse to get out of your office by organizing outdoor meetings or stretching your legs with a short walk around campus. The Office of Sustainability has a walking tour you can take, or you can visit the greenhouse or tour campus art.
Further reading
The team at the central energy plant works hard to deliver energy-efficient heating around campus