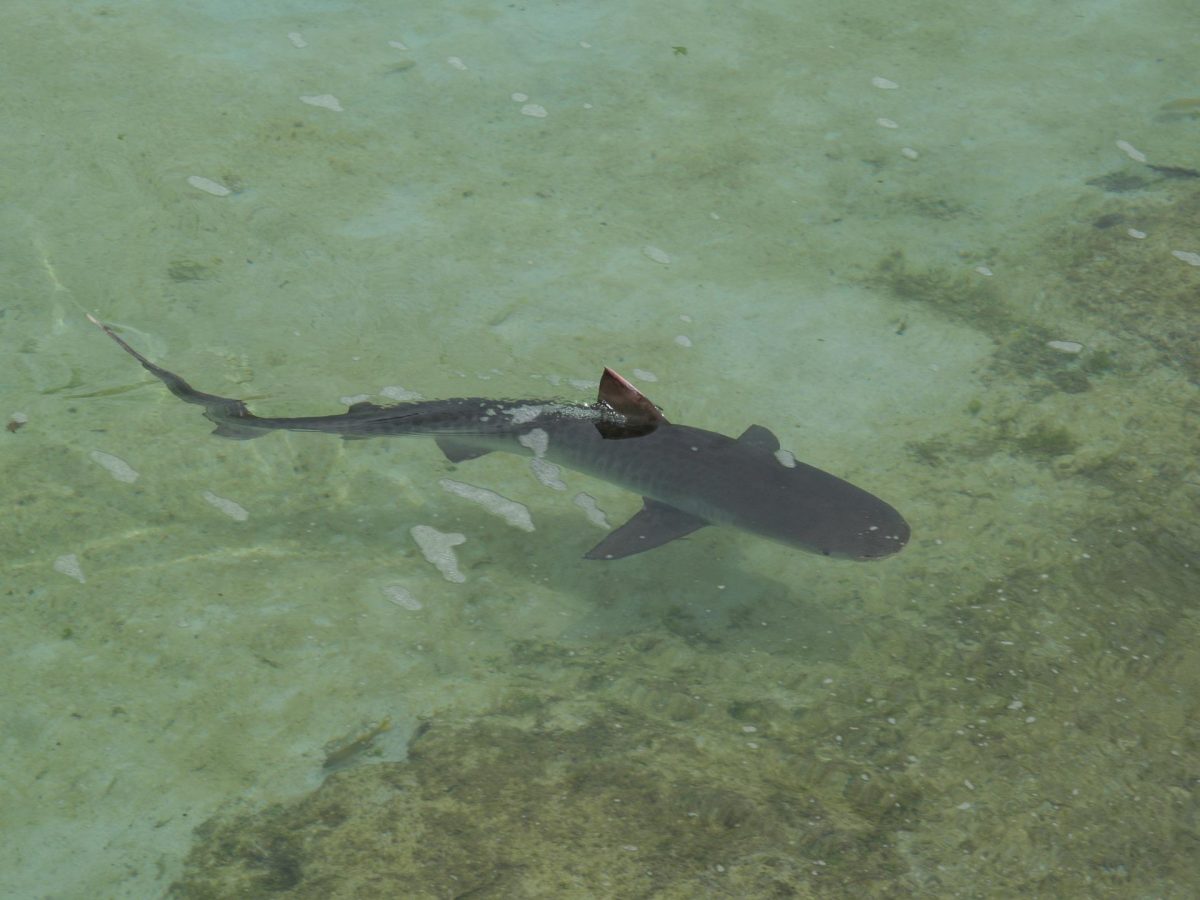 Forbes: Baby Shark Isn't Fussy About The Temperature Of Its Nursery
May 6, 2022 —
As Forbes reports:
One of the islands of Tahiti, Mo'orea (also spelled Moorea) is a haven for those who love a varied coral reef ecosystem and colorful mix of marine life. This includes the local stingrays and reef sharks, who are known to swim around the sand bars, reefs, and lagoons in this jewel of the South Pacific island. An island of volcanic origin, it is famous for its lush green cliffs, inspiring waterfalls, and baby sharks.
It's the baby sharks that has brought scientist Dr. Ian A. Bouyoucos, a post-doctoral fellow at the University of Manitoba, here.
Like many fish species, sharks often use coastal and estuarine areas as nurseries for their babies (called 'pups') due to their shallow protected waters and high abundance of prey. According to Bouyoucos, the ecological benefits of shark nursery areas are well studied, yet the physiological mechanisms that enable sharks to exploit coastal habitats, especially those that experience extreme and dynamic temperatures, remain understudied. He further explained: "We wanted to understand how some sharks use hot, shallow waters as nursery areas for their young, while others do not. Additionally, we wanted to know whether the physiological mechanism we tested, temperature tolerance, could be acted on by climate change."
Read the full story.
Research at the University of Manitoba is partially supported by funding from the Government of Canada Research Support Fund.