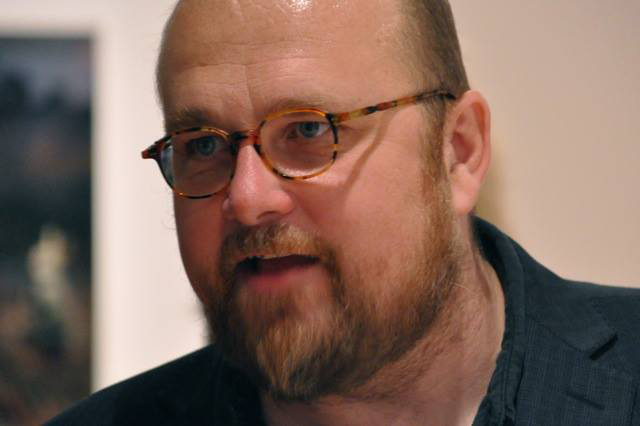 For the love of art: Creating a gallery for everyone
October 16, 2014 —
WHO: David Churchill, history professor.
WHAT: Churchill co-founded and co-curated downtown Winnipeg's Hole in the Wall Gallery, a 16.5-centimetre-tall impromptu art space in a brick wall. The gallery faces the back lane on the North side of Portage Avenue, between Arlington and Burnell streets.
THE GOAL: To make art accessible to all.
OTHER COMMUNITY WORK: Churchill also co-led an initiative with the university's Archives and Special Collections to store the oral histories of more than 100 members of the lesbian, gay, bisexual, transgender, two-spirit, queer (LGBTTQ) community. And he coordinates the Little Queer School House, a project designed to share LGBTTQ histories outside of academic settings.
IN HIS OWN WORDS: "As a historian I have always been drawn to stories about people who make and transform the communities they live in," says Churchill. "The arts and LGBT communities here in Winnipeg are two of the city's more dynamic and vital. It's a gift, even in a small way, to be part of the creative and critical energy of these communities."

LEARN MORE