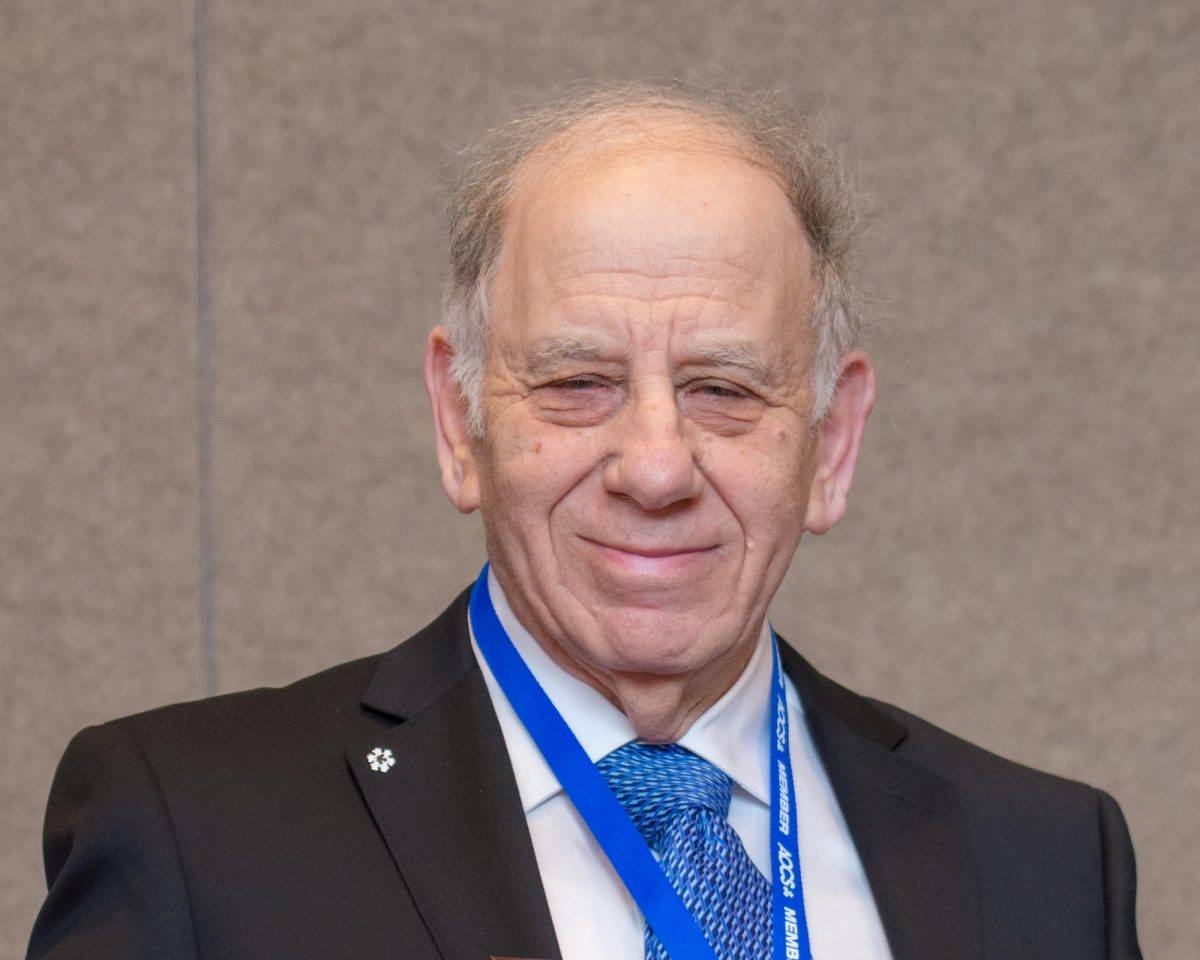 Food chemist recognized for outstanding research
May 3, 2020 —
Michael Eskin, Department of Food and Human Nutritional Sciences, has been named the 2020 recipient of the Supelco AOCS (American Oil Chemists Society) Research Award.
This is AOCS's most prestigious award which recognizes outstanding original research in fats, oils, lipid chemistry and biochemistry.
The Supelco award has been given annually since 1964 and Dr. Eskin is the fifth Canadian scientist to receive this award. Among the recipients are three Nobel laureates, and no other lipid award can claim this distinction. It has been presented to scientists in many different disciplines, including organic chemistry, physical chemistry, biochemistry and nutrition.
This award comes with a plaque and a substantive cash prize, and opportunity to present an award lecture. Due to the cancellation of the Annual Conference in Montreal at the end of April, alternative ways are being examined to provide for all the 2020 AOCS awardees.
Dr. Eskin's award citation reads:
N.A. Michael Eskin is a professor at the University of Manitoba and a Fellow of AOCS, Institute of Food Technologists, Canadian Institute of Food Science and Technology, and the Institute of Food Science and Technology in the UK. He is recognized for his work on edible oils and played a key role in the successful development of canola oil. Dr. Eskin has published over 250 research articles, book chapters, monographs, abstracts and several patents. He has published 15 books, including two on canola. He has also done extensive research on enzymes and gums as well as developed a number of colorimetric methods, including one for phytate that is still used worldwide. He recently celebrated his 50th year at the university where he served as department chair and associate dean. In 2017, he was selected by the students in his faculty as Professor of the Year. Michael is the recipient of many awards, including the Order of Canada in 2016 for his contributions to the worldwide success of canola oil. He served as chair of the AOCS Lipid Oxidation and Quality Division and was the first chair of the AOCS Division Council. In addition to serving as an associate editor of JAOCS, he was co-editor of Lipid Technology for seven years and is associate editor of education for the AOCS Lipid Library. Dr. Eskin was the recipient of the Stephen S. Chang Award from IFT in 2012 and AOCS in 2018. He also received the AOCS Herbert J. Dutton Award in 2017, AOCS Alton Bailey Award in 2013 and AOCS Timothy L. Mounts Award in 2007. He is well known for his Lipid Raps and just completed his latest one on protein.