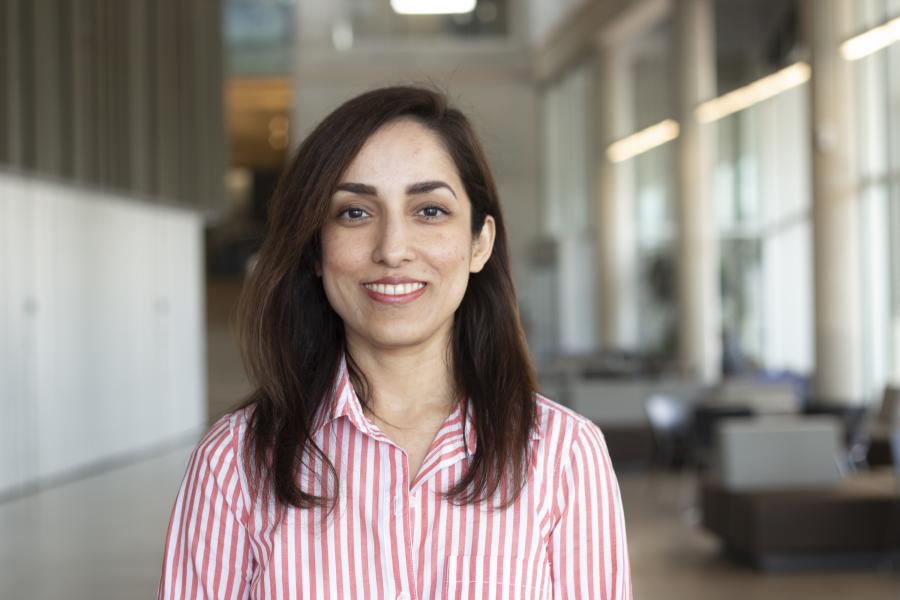 FKRM prof recognized with CBC Future 40 award
November 9, 2020 —
Dr. Ayesha Saleem is a Faculty of Kinesiology and Recreation Management assistant professor at the University of Manitoba and a research scientist at the Children's Hospital Research Institute of Manitoba. She studies cellular connections and how they change during aging, exercise and childhood diseases.
She also finds herself amongst a group of noted educators and innovators under the age of 40 making a difference in Manitoba.
Saleem was named to CBC Manitoba's Future 40 class of 2020, an award to recognize the achievements of 40 Manitobans age 40 and younger who have made outstanding professional or service contributions to the community and who are making a difference in the lives of Manitobans.
Saleem has a PhD in molecular physiology and was a post-doctoral fellow at McMaster University before bringing her knowledge to Manitoba.
She takers her passion for science to younger students, doing strawberry DNA extraction experiments with elementary students and hosting students in her lab.
She also participates in Discovery Days — where kids get a chance to explore science, technology, engineering and mathematics (STEM) outside of their classrooms.
She has trained high school students and also works to recruit and support underrepresented minorities in STEM.