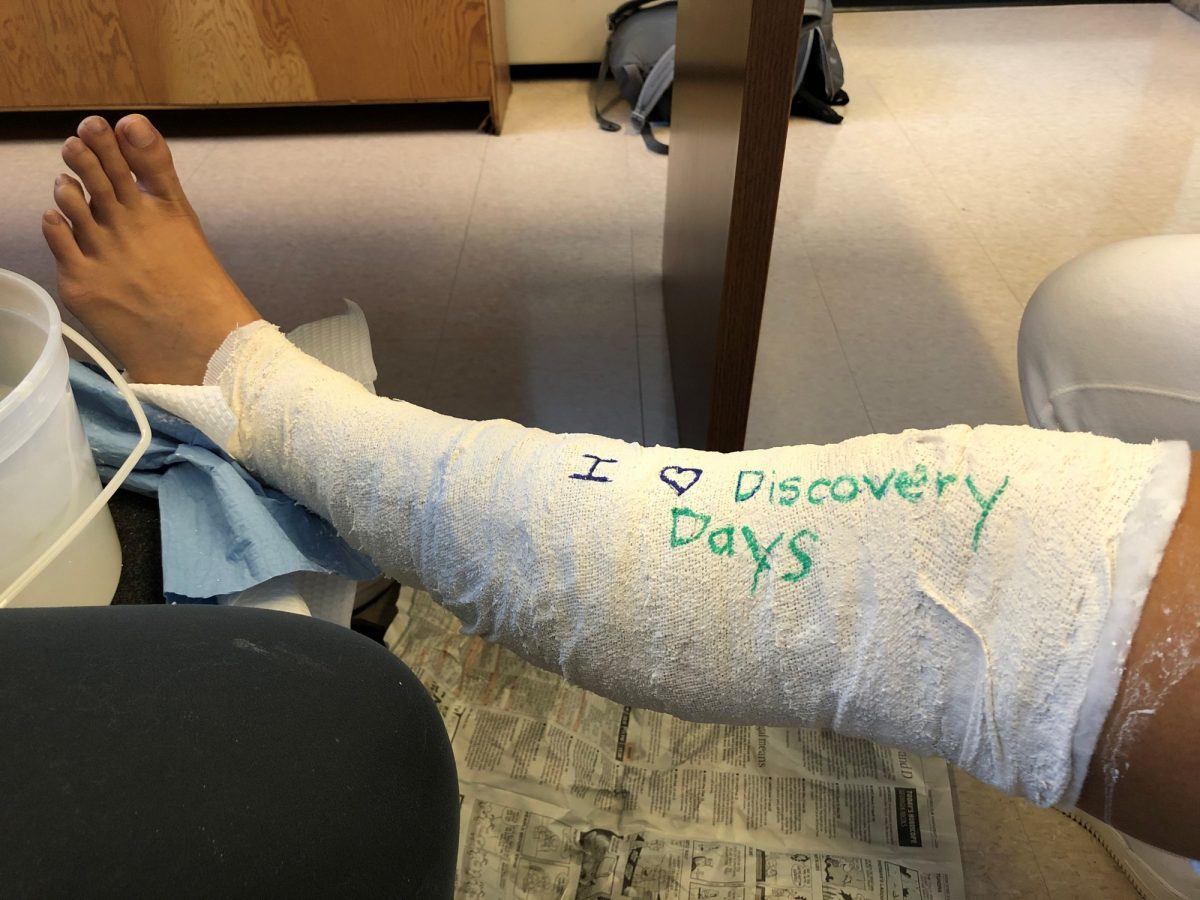 Discovery Days in Health Sciences goes online
November 4, 2020 —
Although the Canadian Medical Hall of Fame Discovery Days in Health Sciences was held virtually this year due to COVID-19, the curiosity and enthusiasm shown by high school students interested in pursuing careers in the health sciences remained the same.
"Although it would've been a wonderful experience in person, it has still been excellent," said Gurnoor Dhaliwal, a Grade 12 student at St. Maurice School in Winnipeg. "I found myself being engaged and getting more excited about potentially studying and finding a career in the health sciences."
The annual event, co-hosted by the Rady Faculty of Health Sciences and the Canadian Medical Hall of Fame (CMHF), offered Grade 11 and 12 students in Manitoba the opportunity to learn about health-related careers and be inspired by a variety of speakers. More than 200 students from over 50 schools across the province registered for the online event, which took place on November 3.
"The importance of improving human health in Canada and around the world has perhaps never been more evident," said Lissa Foster, executive director of the CMHF. "Encouraging our youth to choose a career in a field where they can do this is equally vital, and we are so pleased to offer this opportunity to high school students for the first time virtually with the University of Manitoba. More than 85 per cent of students who participate in this program across the country tell us this day helped them to solidify their plans to pursue a career in the health sciences, and we are excited to be able to continue to engage them on our online platform."
Dr. Cheryl Rockman-Greenberg, distinguished professor of pediatrics/child health and biochemistry/medical genetics, Max Rady College of Medicine, and a 2018 CMHF laureate, addressed the students during the event's welcome and opening comments. She said that the choices are endless for anyone interested in the sciences.
"There are many different fields of science that offer you great promise, and I always say 'If the doors open for you, and if you're asked to do something – take it,' Rockman-Greenberg said. "The reason is you can always learn afterwards. It's lifelong learning."
The keynote lecture was presented by Dr. Nathan Coleman, a family physician in Thompson, Man. He gave an inspirational talk about his journey to become a doctor, which passed through the Max Rady College of Medicine, and his life as a Northern physician.
"I would encourage you to be looking to prepare in a way that's going to take you wherever it determines, to learn from failure, to adjust your plans often, to find the need that you're suited for and to sustain in it because people need you there," Coleman said. "So wherever your journey takes you, have plans to care because true care is helpful almost anywhere that you go."
There were 12 virtual workshops that the students could choose from, including sessions on family medicine, nursing, anatomy, rehabilitation sciences and infectious disease research. The sessions were designed to engage and inform the students about career options.
Abi Gooden, a Grade 12 student at Crocus Plains Regional Secondary School in Brandon, Man., attended the nursing workshop.
"Today's event was very well organized and put together," Gooden said. "I learned a lot more about the College of Nursing and was opened up to a lot of possible opportunities. I am looking forward to exploring the field more."
The Health Pros Tell All career panel discussion and Q&A was moderated by Heather Sercombe, director of development for the CMHF. The panel of five professionals included Dr. Alexa Hryniuk, an assistant professor of human anatomy/cell science, Dr. Jason Kindrachuk, Canada Research Chair in molecular pathogenesis of emerging and reemerging viruses and an assistant professor of medical microbiology/infectious disease, and Dr. Shayne Reitmeier, a physician at Portage Clinic, Portage District General Hospital and lecturer in family medicine. Faculty of Kinesiology and Recreation Management professors Dr. Steven Passmore and Dr. Ayesha Saleem were also panelists.
The panel fielded questions such as "How do you know what university classes you should take if you have a profession in mind?", "What skills do you use in your position on a day to day basis?" and "How has COVID-19 impacted your career as a medical professional?"
Student Gurnoor Dhaliwal took time during the busy morning to say "It has been a wonderful experience so far."