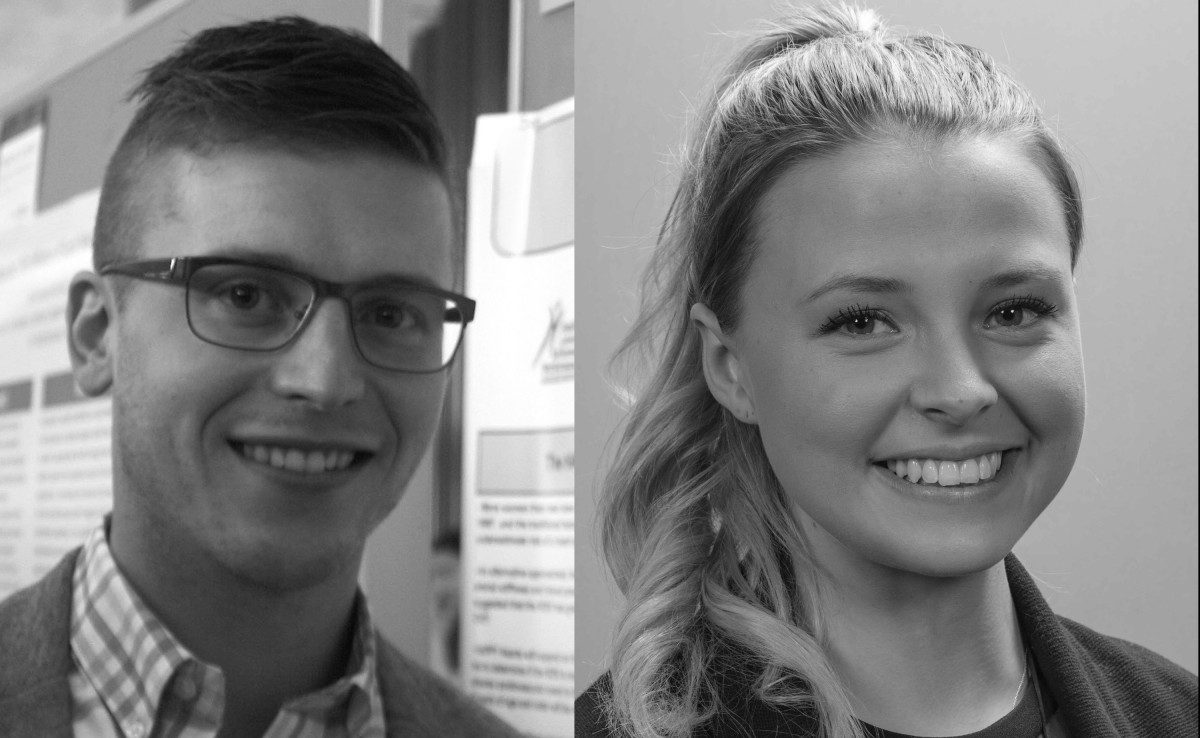 FKRM flavour to 3MT® finals
FKRM grad student & former Bison basketball/track & field standout amongst 2017 Three Minute Thesis finalists
March 7, 2017 —
The Faculty of Kinesiology and Recreation Management will be well-represented at the Three Minute Thesis (3MT®) competition final.
FKRM graduate student Kevin Boreskie [B.Kin/15] and U of M Bison Basketball and Track and Field alumna, Allison Balasko [B.Sc./16], will share their respective innovative research theses amongst 10 other finalists at the Faculty of Graduate Studies' annual 3MT® final Wednesday, March 8 from 7 – 9 p.m. at Robert B. Schultz Lecture Theatre at St. John's College.
Out of the 12 finalists, one will go on to the Western Regional Three Minute Thesis competition on April 29.
Balasko's presentation is entitled "Where's the Wifi?": How HIV Infection Disrupts Immune System Communication. Besides being passionate about pursuing HIV research, Balasko is a five time Academic All-Canadian and an alumna of Bison Women's Basketball and Track and Field. She is also a mentor with the U of M Peer Mentorship Program. Her goal is to become a clinician scientist and help patients combat infectious diseases.
Presenting Pre-Frailty and Cardiovascular Disease Risk in Middle Aged and Older Women, Boreskie has dedicated much of his life to helping people improve their health. From working at Mini U Programs as a support worker for children with special needs, to coaching in multiple sports, Boreskie's volunteer and work experiences are all related to getting people active and healthy. With an interest in physical activity and how it relates to chronic disease, his career goal is to become a Doctor of Medicine.